Found December 03, 2012 on Fox Sports West:
LOS ANGELES Kobe Bryant had seen enough. Another humiliating loss to another bad team Sunday night had the Lakers co-captain ready to take on the whole team if his teammates dont start getting their games and attitudes together. Ill kick everybodys ass in this locker room if it doesnt happen, Bryant said after a 113-103 loss to the Orlando Magic at Staples Center. Yes, the 6-10 Orlando Magic. Its the attitude you have to have. Metta (World Peace) is the same way. Dwight (Howard) has it in him as well. Even though he smiles a lot, he cares a lot about this. Come hell or high water, this has to get done. The Lakers, now 8-9, entered the fourth quarter with a 77-73 lead, and later added three more points to give them a 7-point margin with 7:50 to play. But instead of the more-talented team taking over and closing out the game, the Lakers went to sleep, allowing the Magic to score a massive 36 points from that point on to win by 10. Bryant couldnt believe what he had just witnessed and participated in. (The intensity) was there, Bryant fumed. We just continued to miss a lot of easy (shots). And free throws. Howard, who entered the game as the star attraction in his first game against his former team, was 9 of 21 from the charity stripe, including 4 of 8 in the last 3:37 of the game. But Bryant said he wasnt upset with Howard for missing the free throws. He encouraged him to look at it as a challenge he has to conquer. He should look at it as an opportunity, Kobe said, because once he conquers the ability to make free throws, the skys the absolute limit for him. So he should really approach it as an opportunity. The pressure is on me and Dwight to really perform well, and well pick up for everybody elses mistakes, whatever they may be. He and I have to perform at a really, really high level night in and night out. One player who hasnt been performing at anywhere near a high level this season is four-time All-Star Pau Gasol. Hes averaging a mere 12.7 points and 8.9 rebounds per game, and has looked lost for much of the season. Bryant saved much of his ire for the 12-year veteran. When asked how the inconsistency of his team is affecting him, Bryant admitted frustration and then tore into his long-time friend and teammate saying, Pau has to make some adjustments, obviously, to his game. He might not be posting up as much as he likes, but he just has to adjust. The reality is, Ive adjusted. Ive never run this many screen-and-rolls in my entire life. But Ive worked on it. Ive worked on handling the ball; worked on coming off screens and making plays. Im used to being in the post much, much more. You have to adjust; you have to master what it is were trying to do here. Paus talented enough and good enough to be able to do that. One of the biggest concerns among the Lakers coaches is how to prevent the sensitive Gasol from checking out mentally when he doesnt play a lot, especially with the game on the line. Head coach Mike DAntoni said he and the other coaches would just keep talking to him about it. Bryant had another suggestion for Gasol. Put your big-boy pants on, Kobe said with a trace of disgust in his voice. Cmon . . . just adjust. You cant whine about it or complain about it. Heck, Im 34 years old, and Im running screen-and-rolls out there because Steve (Nash) is out, and my ass is running up and down the court more than I ever have in my entire career. But you have to adjust to it. I stay after practice and work on my ball-handling and screen-and-rolls, and when you have the talent to adjust to it, you just . . . have . . . to . . . adjust . . . to . . . it. Were not going to lose (Pau). This is just not going to happen. Ive been around him long enough to know how to deal with him. THREE THOUGHTS 1. Its impossible to figure out how good this Lakers team canwill be until Nash comes back and gets a few games under his belt. But its not a good sign Nash or no Nash that they cant come up with any game-to-game consistency. Whether its on offense or defense, its never the same team back-to-back. Even with all the new players this season and all the injuries so far, the roster is too talented to look like world champions in one game, like zombies in another. Is the coaching staff getting its message across? In particular, is DAntoni? Id say the answer right now is a loud NO. 2. Howard has the reputation of being a fun guy to be around, the life of the locker room. And while thats true most of the time, the more youre around him the more you realize that this guy is a serious as one can be in his pursuit of becoming the greatest player he can be and winning multiple championships. So, the Lakers had better hope this DAntoni experiment is the right one. Because as happy as Howard is to be with the Lakers and living in Los Angeles, I think the potential for championships will weigh most heavily in his mind when he becomes a free agent at seasons end and considers whether to re-sign. 3. Havent heard much about Bernie Bickerstaff since he went back to being an assistant, but he seems to be the only coach to get through to the Lakers so far this season. They were 4-1 under the 40-year NBA veteran, and the team played its most consistent, confident basketball with Bernie at the helm.
Original Story:
http://www.foxsportswest.com/12/03/12...
THE BACKYARD
BEST OF MAXIM
RELATED ARTICLES
Yesterday, the fine folks over at Nike revealed the latest Kobe Bryant sneakers called the "Kobe 8 System".Below is a small excerpt from the press release that Nike posted on their website that describes what makes these new Kobe-endorsed shoes unique:Nike Basketball factored in every dimension of Kobe Bryant's formidable game in creating the KOBE 8 SYSTEM, which brings...
Kobe Bryant is one of the greatest players to ever touch a basketball. When you look at all he has accomplished in his 16-year career, that really isn't debatable. A player like Kobe doesn't get to where he is by coasting along. It takes countless hours of hard work and determination. The younger generation of NBA players is lucky to have had someone like Bryant to look up to...
Nike and Kobe Bryant's latest signature shoe release, the Kobe 8 System, features a new design to fit like an extension of Kobe's foot for a quick first step.The post Mamba Back: Nike And Kobe Bryant Unveil The Kobe 8 System appeared first on The Sports Fan Journal.
Tweet Things are getting testy in Los Angeles. Speaking to the media after the Lakers' 113-103 loss to the Orlando Magic, Kobe Bryant in classic Kobe fashion had some choice words regarding the team's struggles: "I'll kick everybody's ass in this locker room if it doesn't happen," Bryant said. "It's the attitude you have to [...]
The Black Mamba is pissed. And I mean pissed. After getting stomped by the worthless Magic (113-103) last night, Kobe had this to say about his teammates: "I'll kick everybody's ass in this locker room if it doesn't happen. It's the attitude you have to have. Metta is the same way. Dwight has it in him as well. Even though he smiles a lot, he cares a lot about this. Come...
Los Angeles Lakers center Dwight Howard hit his first three-pointer since the 2006-07 season in the final seconds of the Lakers 122-103 victory over the Denver Nuggets. Howard scored 28 points with 20 rebounds and three blocks while Antawn Jamison led the team in scoring with 33 points.   The Nuggets were led by Danillo Gallinari with 19 points while Denver's high energy Kenneth...
PAU RIGHT IN THE KISSER
The Lakers star apparently is extremely frustrated with his teammate, saying the following to reporters about Gasol: "Put your big boy pants on."
Dwight Howard said he's happy with the Los Angeles Lakers but wont commit to staying with the organization past this season. "We're not going to talk about it," Howard said Saturday to the Los Angeles Times. "We're not getting into that." Click Link To Read More! "This is a place that I've always prayed that I could be a part of something...
  When the Lakers got Pau Gasol in a trade for a bag of air in 2008, that was seen as a robbery since Pau Gasol is one of the most talented power forwards in the game.  Basketball fans saw the basketball abilities of Pau Gasol as he helped Kobe Bryant reach the Finals when he arrived and eventually winning a title the year after. Recently, Pau Gasol has not been himself.  He...
Kobe Bryant made an interesting comparison when talking about Andre Iguodala.credit: wikipedia.org In the midst of the Los Angeles Lakers acquiring Dwight Howard, the Nuggets also made a big move in the same trade, bringing swingman Andre Iguodala to town. Both teams have had their fair share of troubles so far this year, struggling to adjust to some moving pieces. Kobe Bryant has...
HOUSTON -- In complete control for the majority of Tuesday's game, the Los Angeles Lakers collapsed down the stretch and watched the Houston Rockets swipe an improbable 107-105 victory at Toyota Center on Tuesday night. It was not the way the Lakers hoped to open a three-game road trip. The Rockets (9-8) trailed by as many as 17 points and didn't take their first lead...
NBA News

Delivered to your inbox

You'll also receive Yardbarker's daily Top 10, featuring the best sports stories from around the web. Customize your newsletter to get articles on your favorite sports and teams. And the best part? It's free!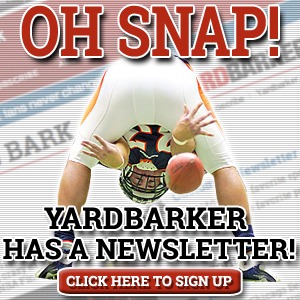 Latest Rumors
The Backyard

Today's Best Stuff

For Bloggers

Join the Yardbarker Network for more promotion, traffic, and money.

Company Info

Help

What is Yardbarker?

Yardbarker is the largest network of sports blogs and pro athlete blogs on the web. This site is the hub of the Yardbarker Network, where our editors and algorithms curate the best sports content from our network and beyond.