Found July 16, 2012 on Fox Sports Ohio:
Kyrie Irvings summer ended with a broken hand, but that bad break cant erase what he gained. Which was a lot. Irving spent the past couple weeks practicing for the U.S. Select Team, a group chosen to work against the Olympic Team. The constant buzz that came out of Las Vegas during and after these practices was that if one player stood out, it was the Cavs Rookie of the Year. It was a great experience for him, Cavs coach Byron Scott said via phone from Las Vegas. Hes appreciated it. It gives him a pretty good idea of where he stands with some of the better point guards in the league. Its a confidence boost as well. Scott arrived in Vegas Friday to watch the Cavs summer league team, and the two went to dinner together where they talked about Irvings experience. Irvings message to his coach? It was something that was needed, Scott said. Because until a player is among the best, hes never sure if he belongs with the best. Irving had the chance to prove he belonged, and he did that even if the summer ended with an injury. This brought out the best parts of his game, Scott said. At the end of the day when all was said and done he felt he belonged on that floor with those guys. Practices were closed, but a highlight tape showed Irving breaking a press by dribbling around and through three players. It showed him scoring, driving, fading and using some nasty crossovers to escape defenders. Cavs fans have seen this from Irving, but in these practices he wasnt going against the eighth player on a roster. He was going against the premium in the league. And when practice was over Irving didnt shoot or practice with the Select Team, he chose to work with the Olympians. Again, as if he belonged. He got a chance to see himself in a different element, Scott said. Another video highlight that has gone viral shows Irving chattering with Kobe Bryant, discussing a one-on-one game with the loser donating 50,000 to charity. Scott didnt see the tape, but he heard about it. I heard they both were talking a bunch of smack, Scott said. To say the least. When Irving told Bryant he wanted the game, Bryant looked at him and asked twice, incredulous: Are you crazy? You have to guard, Irving said, adding Bryant would not lock him up. Later, Irving told Bryant: You think youre talking to a high school kid. Retorted Bryant: You just came out of high school, kid. Irving later chuckled about the exchange on Twitter, pointing out he had nothing but respect for the greatest player in our League!! But one thing I know about Kyrie, Scott said, hes not going to back down from a challenge. Irving is starting to enjoy some of the trappings of fame. He was featured in a Pepsi commercial, where he played Uncle Drew, an old man taking over a pickup game. Hes gotten special shoes, endorsements, and notice. Hes had parties in his name, one in New Jersey to celebrate winning Rookie of the Year. But hes presented himself as the same grounded guy hes been since he came to Cleveland. One Fathers Day he posted a heartwarming picture of himself with his Dad on Twitter with the words: Happy fathers day to my dad!!! Allowed all of my dreams to come true Assuming the broken hand is, as he said, a minor bump in the road, the future looks more than bright for the Cavs young guard. And these two weeks could be a key step in his growth. Hes always had the ability. Now he knows that ability puts him with the best.
Original Story:
http://www.foxsportsohio.com/07/16/12...
THE BACKYARD
BEST OF MAXIM
RELATED ARTICLES
To hear a guy discuss the fact that he has been playing 16 going on 17 years in the NBA is a rare thing. With Kobe Bryant everything seems to be pretty rare. The Los Angeles Lakers captain sat down with... To read this feature please click the link below.
While on vacation this week, the buzz around the condo that I was staying in was about the statements that Kobe Bryant made about the 1992 Dream Team. Yes, Kobe feels the 2012 team is superior, and I blogged about it (inside the numbers) on my personal site because it was intriguing to me. If [...]The post 2012 National Team, Kobe Bryant And The 1992 Dream Team Snubs appeared first...
Vid:How it helped him become a better person.
Following Team USA's 80-69 win over Brazil on Monday night, President Obama called Kobe Bryant a "competitor" and said he expects "a little trash-talking whenever the opportunity arises" for the Los Angeles Lakers guard. Turns out, the President was right on the money. After Obama was dealt a small dose of rejection when First Lady [...]
From Geno Ball     by Robert Littal Kobe rarely does this type of interview anymore, so this is a treat. He appears on "In Depth with Graham Bensinger" via Yahoo! Sports. In his only extensive interview leading up to the 2012 London Olympics, the Los Angeles Lakers' All-Star opens up about the likelihood he will retire soon. Bryant speaks extensively for...
As we continue our trek through some of the greatest hypothetical NBA games never played, we turn our attention to a sort of modern day battle. Who leads their squad to victory in the All Time NBA Mock Draft: Lebron James v Kobe Bryant? It's the question that is debated all of the basketball world, on talk shows, on radio, on message boards, and it leads to some of the ugliest...
The Lakers declined to use their "amnesty" provision before Tuesday's deadline, meaning Metta World Peace can keep partying. The team could have waived him without having to pay luxury taxes on his salary, though the Lakers decided against it. World Peace, 32, has two more years and 15 million left on his contract. As per terms of the new collective-bargaining agreement...
This may ruffle a few feathers, many will call me un-American or some other crazy name, but I have grown to dislike this years version of Team USA. Why you ask? Hubris. Hubris is defined as an overbearing pride or presumption; arrogance. Let's be honest, that pretty much defines 80% of this Team USA roster. Lebron James, Carmelo Anthony, Kobe Bryant, Blake Griffin (he was a part...
Lakers News

Delivered to your inbox

You'll also receive Yardbarker's daily Top 10, featuring the best sports stories from around the web. Customize your newsletter to get articles on your favorite sports and teams. And the best part? It's free!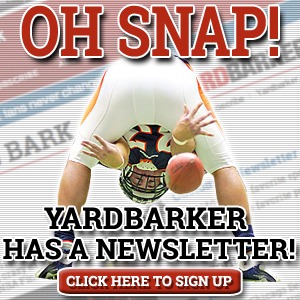 Latest Rumors
The Backyard

Today's Best Stuff

For Bloggers

Join the Yardbarker Network for more promotion, traffic, and money.

Company Info

Help

What is Yardbarker?

Yardbarker is the largest network of sports blogs and pro athlete blogs on the web. This site is the hub of the Yardbarker Network, where our editors and algorithms curate the best sports content from our network and beyond.