Not all that long ago, Lakers fans were touting their star filled team as the first team to ever go 82-0. Lakers fans have always been a bit insufferable, going way back to the first season I followed the Celtics when they had everything in place to celebrate their impending championship: balloons in the ceiling, cases of champagne, brass band, the whole works. They just never counted on the heart of the Celtics. I'm with Bill, it would have been fun watching them take those balloons out one at a time. Just as in that 1969 season, the Lakers and their fans have always been an arrogant bunch. They were literally handed the championship in 2010 by the referees. If it wasn't for the 21-6 free throw advantage for the Lakers in the 4th quarter of that game, the Celtics would have been the champs that season. But they gloated nonetheless. And when they signed Dwight Howard and Steve Nash this summer, their arrogance reached new levels. Fast forward to last night. The 9-12 Lakers were taking on the 4 win Cavs. Surely, that Lakers team, even without Nash and Gasol, should be able to beat a 4 win team from the East. Lakers fans insist that Gasol is useless and garbage anyway. But today, the Lakers are 9-13 after losing to the aforementioned 4 win Cavs. Talk about a fan meltdown. If you want a fun read, you can check out my Comments from the Other Side - Lakers Meltdown on my Celtic Thunder site. I guarantee that it will give you a warm and fuzzy feeling. I was skeptical of the Lakers fans claims of complete dominance before the season. They got their point guard in Steve Nash, but older players who have been perfectly healthy in Phoenix for years have a way of falling apart once they leave that nice dry air and training staff for some reason. I don't know of a single older player who left Phoenix and stayed healthy. And that happened again with both Nash and Grant Hill, who left Phoenix after staying healthy there and then were injured almost immediately. Not sure why, but it seems to be a trend. Also there are Kobe's creaky knees and Dwight's cranky back, not to mention his lack of maturity and his inability to put team first. And there's the fact that they didn't have much left to fill their bench and so they have a weak bench. And then you have the ever volatile Ron Artest who at any moment can meltdown all by himself and who, in spite of being touted as a defensive threat, hasn't played good defense on a regular basis for years. And of course there is Kobe's penchant for wanting to take over games in spite of who else is playing with him. And Pau Gasoft who tends to disappear in big games. None of that spells dominance to me. Now, we can add in Coach Mike Antoni - and I didn't forget the D, but he usually does. It gets better if you think about the fact that they mortgaged their future by giving away all their draft picks to get Nash and Howard.  So even if they are a lottery team they can't cash in on it.  If you are worried about the Celtics sort of slow start,  just look at the Lakers and you'll feel much, much better.    I'll leave you with a fun tweet after the Lakers last home loss. Did I mention they've lost 3 in a row? I can't help but enjoy this. I'm sure you are enjoying it too. Lakers are down 13. Instead of tacos the Staples staff will hand out Xanax for the crowd on the way out. — Lakers Nation (@LakersNation) December 10, 2012 [Discuss on CG Forums!]
Original Story:
http://celticsgreen.blogspot.com/2012...
MORE FROM YARDBARKER
NBA News

Delivered to your inbox

You'll also receive Yardbarker's daily Top 10, featuring the best sports stories from around the web. Customize your newsletter to get articles on your favorite sports and teams. And the best part? It's free!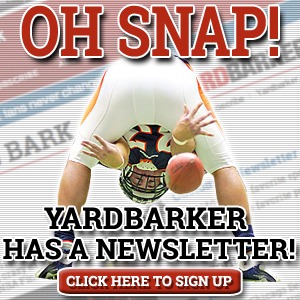 Latest Rumors
Best of Yardbarker

Today's Best Stuff

For Bloggers

Join the Yardbarker Network for more promotion, traffic, and money.

Company Info

Help

What is Yardbarker?

Yardbarker is the largest network of sports blogs and pro athlete blogs on the web. This site is the hub of the Yardbarker Network, where our editors and algorithms curate the best sports content from our network and beyond.