Found June 08, 2012 on Fox Sports Florida:
PLAYERS:
LeBron James
,
Erik Spoelstra
,
Mickael Pietrus
,
Paul Pierce
,
Kevin Garnett
,
Chris Bosh
,
Mario Chalmers
,
Shane Battier
,
Rajon Rondo
,
James Jones
,
Kobe Bryant
,
Dirk Nowitzki
,
Dwyane Wade
TEAMS:
Miami Heat
,
Boston Celtics
,
Los Angeles Lakers
,
Dallas Mavericks
BOSTON LeBron James, after turning in a performance that was epic enough to not only alter the course of a series but perhaps redefine his career, exited the court at Boston Garden, raised his middle finger to the world and unleashed an expletive-laced rant to everyone (that would be you, world) who had ever doubted him. Ah, if only. As it turned out, after his 45-point, 15-rebound, five-assist masterpiece allowed him to survive an elimination game on the road for the first time in his career in his own personal house of horrors, at that James could be found sitting serenely at his locker, his head wrapped in a black do-rag, his knees bandaged in ice and the best-selling book "Mockingjay" open in his lap. If this was the way the NBA's most popular and polarizing figure chose to celebrate such a seminal moment, it was no less striking than the way James went about his work Thursday night, with the cool detachment of a man lost in his thoughts. In a game that carried such grave ramifications if Miami had lost there would be calls for Erik Spoelstra's firing, demanding that the Big Three be broken up and the cementing of James' can't-win-the-big-one legacy it was easy to think that James didn't care. There were no fist pumps. There were no broad smiles. There was no wincing. And there were no pushups. All James did was make shot after shot, turning and shooting over Mickael Pietrus, pump-faking Paul Pierce into foul trouble, draining a 3-pointer over Kevin Garnett and soaring in to dunk Chris Bosh's missed shot. He had 30 points at halftime, made 10 consecutive shots and finished 19 of 26. The ravenous Garden crowd, which so expected the Celtics to close out the series, grew anxious early on, then was stunned into silence. By the time Miami's lead ballooned to 25 points midway through the fourth quarter, the arena began clearing out except for a few thousand die-hards. "I just went to my habits," James said at the interview podium. "I went to what I built over the course of the season, over the course of the years and just went out and played. I wasn't going to feel sorry for myself or anything tonight. I just go out and play as hard as I can and try to make plays for our team. At the end of the day whatever happens, happens. I can be satisfied with that." It was essentially the same c'est la vie responses James offered up to questions in the last 48 hours about his resolve, his team's circumstance and the consequences that would follow the Heat's failure to win a title. All of these came after Miami's Game 5 loss at home, when the Heat played with little determination and their fate was sealed when Pierce sank a clutch 3-pointer over James. In the aftermath, with the Heat on the brink of elimination, all eyes turned to James, searching for a hint of what he must be feeling as a world of self-induced expectations and a universe of scorn was being laid at his feet. Was he angry? Was he overwhelmed? Was he determined? There was only one conclusion to draw about James and by extension, the Heat for those who examined James' countenance, his speech and his tone as a means of checking his pulse. That he had none. And why wouldn't it be read this way? James had checked out two years ago when Cleveland lost to Boston, shedding his jersey on the way off the floor, which proved to be a metaphor for the way he shed the Cavaliers two months later in free agency. Last year, he shrunk when the Heat lost to Dallas in the Finals. This time, James had simply retreated into his own world. To those who know James best, this was not necessarily a problem. James was quiet all day, according to Mario Chalmers. Shane Battier noted that James was joking when their bus driver, stuck in traffic, took the team on a scenic tour to the Garden. Bosh saw not disengagement, but great focus. The only emotion James showed all night was when he slammed the ball to the court after Rajon Rondo snatched away a rebound that James had carelessly grabbed with one hand. He was whistled for a technical foul. "He's got a unique situation where he's always going to be critiqued," Miami guard James Jones said. "If he's angry, there's something wrong. If he's happy, there's something wrong. If he doesn't have a reaction, there's something wrong. So he's just himself, which is if he feels like laughing, he laughs. If he doesn't feel like it, he doesn't. There's no method." Determination and resolve have plenty of faces, apparently not all of them a Michael Jordan scowl, a Kobe Bryant sneer or a Kevin Garnett scream. Dirk Nowitzki and more recently Kevin Durant are showing that a killer instinct doesn't necessarily need to be cloaked in attitude, and delivering a dose of nasty doesn't necessarily guarantee a championship. And neither did James' performance Thursday. All it earned him and the Heat is another chance to keep their season alive and write a new ending, the latest chapter not being the last one after all, only the most unexpected. "I'm not a fortune teller," Dwyane Wade said. "I didn't see it coming." Who did?
Original Story:
http://www.foxsportsflorida.com/06/08...
THE BACKYARD
BEST OF MAXIM
RELATED ARTICLES
We make plenty of mistakes here at LBS, so I don't mean to pick on ESPN too heavily with this. But … you have to admit the timing and severity of this mistake was pretty amusing. LeBron James had just gone off for 45 points in Game 6 for the Heat against the Celtics, and a graphic at the bottom of the ESPN screen said James still played for Cleveland. As if Cavs fans don't...
LeBron James made his final appearance of the season in Boston in Thursday night's 98-79 Game 6 victory, and, if the actions of one rogue individual are any indication, Celtics fans won't be sorry to see him go. As James walked off the court following a 45-point, 15-rebound performance that ranks among his greatest games ever, he was doused by what appeared to be beer unceremoniously...
Miami Heat star LeBron James had an unidentified drink dumped on him by an unidentified fan as he walked into the tunnel at the end of Game 6 of the Eastern Conference Finals at the TD Garden. James scored 45 points to lead the heat to a 98-79 win over the Boston Celtics in one of the best performances of his career. Unfortunately, one classless fan in attendance doesn'...
This sign was spotted on a Boston highway and you can guess what the missing letter is supposed to be. The sign reads "FCK LBJ". LBJ is short for Lebron James. The Miami Heat and Lebron James will be eliminated from the playoffs if they lose Game 6 tonight. It doesn't help their cause that the game is in Boston. You can bet that "The Jungle" will be rocking tonight at...
<span style="font-family: "Times New Roman","serif"; font-size: 12pt; line-height: 115%;">It appears putting a sheet over the Miami Heat was a bit premature.  LeBron James made sure of that. <span style="font-family: "Times New Roman","serif"; font-size: 12pt; line-height: 115%;">James first half performance...
To reach in to the bag of cliches, LeBron James delivered a statement game Thursday night. He dug down deep, answered his critics and kept his team alive. He did what he's done before. With 45 points, 15 rebounds and a look on his face that indicated he could have posted 60 and 25, had he needed to, LeBron reminded us all that he's the most uniquely gifted basketball...
BOSTON- We define clutch in so many ways. Those ways often are defined but what the individual has not accomplished more so than what he has In Game 6 of the Eastern Conference Finals, LeBron James was as clutch as clutch can be. To read this feature and watch over two minutes of footage from James Game 6 performance, please click the link below.
"Play Of The Day" Lebron James Nasty Dunk in ECF game 6! I chose this as the play of day because of the amazing athletic ability of Lebron James to go up and get this ball and because it was key to the Game 6 Eastern Conference Finals . I do not own this video or any rights to it.
LeBron James had an overwhelmingly dominant performance in Miami's Game 6 win, posting 45 points, 15 rebounds and five asissts to force a Game 7.
Boston has no plans to adjust their defense against LeBron James after he scored 45 points in Game 6.
Well, it's all over for the Celtics. However, an enemy of many Celtics fans had some nice things to say about head coach Doc Rivers. LeBron James told ESPN's Doris Burke, after the Heat defeated the Celtics 101-88 in Game 7 of the Eastern Conference Finals, that he thinks River is "one hell of a coach." He commented on how well Rivers prepares his team. James closed out the...
Dwayne Wade had 27 points.  Lebron James had 30.  The Heat had their home crowd dressed all in white behind them.  Miami out rebounded Boston 49-39.  Paul Pierce shot 6-19.  Ray Allen made just 2 of 9 field goal attempts.  And Rajon Rondo hit only 3 of the 15 shots he put up.  Yet somehow the Celtics won their third straight game in this series. What the Celtics are doing...
NBA News

Delivered to your inbox

You'll also receive Yardbarker's daily Top 10, featuring the best sports stories from around the web. Customize your newsletter to get articles on your favorite sports and teams. And the best part? It's free!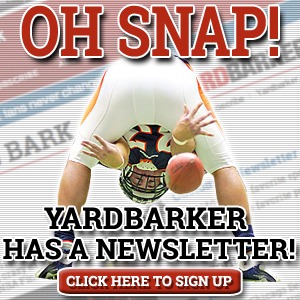 Latest Rumors
The Backyard

Today's Best Stuff

For Bloggers

Join the Yardbarker Network for more promotion, traffic, and money.

Company Info

Help

What is Yardbarker?

Yardbarker is the largest network of sports blogs and pro athlete blogs on the web. This site is the hub of the Yardbarker Network, where our editors and algorithms curate the best sports content from our network and beyond.