Found August 14, 2012 on The Sport Sofa:
Jim Boeheim knows basketball. Certainly more than you and I, that's probably no secret.
So that's why when he took to the airways of ESPN radio on Colin Cowherd's show and said what he indeed said, people started to listen. Boeheim said the following on LeBron James:
"He's a leader. He gets on the court, he tells people what to do … this guy can guard five (positions) … put him on anybody, he can guard him. I always felt Michael Jordan was the best player I've ever seen … I didn't think it was close … and I'm not so sure anymore … this guy is 6-9, 260 pounds and he's getting better … I know we've had great, great players through the years. He's like Magic Johnson with Michael Jordan-type skills as well."
So he didn't flat out say James is better than Jordan, but certainly indicated that it's possible that at the end of LeBron's career he may be more regarded than Michael. He'll probably never get the rings that Michael had, but statistically, and in terms of dominance on the court James will be close, if not above MJ.
Boeheim went on to talk about how James has changed since coming onto Team USA in 2005:
"Ten times better player. Some of it is maturity. He's a leader; he was a kid when we first got him. … He's a 6-9, 260-pound point guard-forward-center. He guarded the post guys. They always say a guy can guard five positions, I've never seen that. I've heard about it. This guy can guard five guys. He can guard your center, he can guard your small forward, big forward, point guard, two guard. You put him on anybody and he can guard them."
James had his best all-around season in 2011/2012, finally exorcising the championship demon, while simply looking unstoppable at times.
So who would you want in one game: 1992 Michael Jordan or 2012 LeBron James.
Let's dig.
1992 Michael Jordan – 30.1 pts, 6.4 reb, 6.1 ast, 27.7 PER, NBA Champion, Regular Season MVP, Finals MVP, NBA Scoring Leader (6th straight year), 1st team all-NBA, 1st team all-defensive, Olympic Gold Medalist
2012 LeBron James – 27.1 pts, 7.9 reb, 6.2 ast, 30.7 PER, NBA Champion, Regular Season MVP, Finals MVP, 1st team all-NBA, 1st team all-defensive, Olympic Gold Medalist
Advance stats show that James was the more efficient player but we know Jordan's will to win may give him the advantage.
Honestly, what I saw from James this year was unlike anything I've seen on a basketball court, and I've sat and watched Jordan's games. It's not at all to say Michael isn't the best of all time, and his season is less amazing than James' 2012 season. Both are simply incredible athletes, but for me, in one game, I want LeBron.
Note: There is a poll embedded within this post, please visit the site to participate in this post's poll.
Original Story:
http://www.thesportsofa.com/?p=4160
THE BACKYARD
BEST OF MAXIM
RELATED ARTICLES
Coach K has seen his fair share of talent, so when he called LeBron James the "most unique player to ever play basketball," that is one of the highest compliments an athlete of any sport can receive. After winning gold for Team USA in basketball, Coach K raved about LeBron's performance stating: "He's the most unique player to ever play basketball because he can play...
As we head into the challenge round of our All Time NBA Mock Draft we have learned a couple of things about people's views on the history of the NBA. A great big man will always influence the game more than a great guard, defense may win championships, but some offensive forces just can't be stopped, and most of all never count out what type of scheme someone is playing in,...
It was back in early May, when the idea for this article first came about. It came before the NBA playoffs had really gotten going, before the Miami Heat won the title and before Sunday's Gold Medal basketball game. And interestingly, the whole idea, the whole concept of what is written below came courtesy of Kentucky basketball star Anthony Davis. No, seriously. At the time...
The 2012 version of the Dream Team won gold, but just barely. LeBron James, Kevin Durant, Kobe Bryant and Co. needed every bit of star power they had to overcome a tough Spain team in the gold medal game 107-100. While the comparisons to the 1992 Dream Team that ran roughshod over its competition in Barcelona may persist, this year's road to the final game revealed a much different...
USC commit Roschon Prince had his share of highlights at the LeBron James Skills Academy and Pangos All-American Camp. Here's a highlight reel of Prince at both events.
The 2012 version of the Dream Team was able to run the table in the London Olympics to win gold. While it wasn't without a couple of scares (a 99-94 win over Lithuania in group play and their 107-100 win over Spain in the gold medal game), Mike Krzyzewski was able to improve his overall record as a head coach in international play to 62-1 by guiding a less than full strength...
  The Olympics have come and went, but the dominance of LeBron James, Kevin Durant, and Carmelo Anthony in the Olympics is still imbedded in our membrane, so why not revisit the best plays from Team USA Basketball during the 2012 Olympics. What's your favorite? I'm partial to Russell Westbrook's powerful dunks.
If you've been paying attention, its been quite the year for some athletes. And though Tim Tebow seems to grab all the headlines now that he's in NYC – no matter what he's doing, there's some other guys that bump him off the pedestal as King of Sports. While our hate for LeBron James is [...]
  Nostalgia is a crazy thing, sometimes things we remember as larger than life are just merely great. A perfect case in point are the arguments surrounding the Dream Team and 2012 Olympic Team debate, but I digress. Syracuse basketball head coach and Olympic assistant coach, Jim Boeheim, had nothing but compliments for LeBron James [...]
                                     It's what draws Colin Cowherd in. A lot has happened in the NBA since we last talked basketball so despite the ire of some readers here, we'll tackle some NBA topics today.  You know...because I don't really give a fisting **** if you don't like the NBA.  Just like you guys don't give...
Herald   LeBron James duplicates Michael Jordan at Olympics Rockets sign Carlos Delfino 76ers' Bynum heading to Germany for knee treatment Lakers sign Jodie Meeks Globe Globe sports columnist Bob Ryan says goodbye after 44 years Rivers: Collins should be next coach for Team USA Celtics Green  Danny's Vision and Vindication A Few Monday Morning Random Thoughts Celtic...
Heat News

Delivered to your inbox

You'll also receive Yardbarker's daily Top 10, featuring the best sports stories from around the web. Customize your newsletter to get articles on your favorite sports and teams. And the best part? It's free!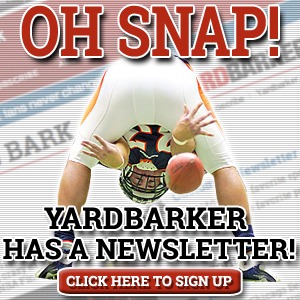 Latest Rumors
The Backyard

Today's Best Stuff

For Bloggers

Join the Yardbarker Network for more promotion, traffic, and money.

Company Info

Help

What is Yardbarker?

Yardbarker is the largest network of sports blogs and pro athlete blogs on the web. This site is the hub of the Yardbarker Network, where our editors and algorithms curate the best sports content from our network and beyond.