Found March 27, 2013 on Juiced Sports Blog:
PLAYERS:
Chris Paul
,
Blake Griffin
,
DeAndre Jordan
,
Jamal Crawford
,
Grant Hill
,
Caron Butler
,
Chauncey Billups
,
Lamar Odom
TEAMS:
Denver Nuggets
,
Los Angeles Clippers
,
Atlanta Hawks
,
San Antonio Spurs
BECKY WILCOX Guest Contributor The Los Angeles Clippers are more than just fun and games this season. Sure, they're a team made up of highlight reel players, but they are more than the sum of their awesome parts. The Clippers have championship aspirations. And this year they might just have the veteran savvy to make a deep run in the postseason. As long as the Clippers have shared the city of Los Angeles with the Lakers it has been Laker-nation. But this year, it's the Clippers who run the town and it's not just because the Lakers have had a historically disappointing season. It takes a pretty good team to pass 50 wins in a season and the Clippers have been successful on the road and at home. Many people choose to focus on the collapse of the Lakers or the astonishingly consistent Spurs. Or the young Thunder. Or the trendy Denver Nuggets. And let's be honest, who hasn't been talking about the Heat and their historic win streak as they attempt to break the 1971-1972 Lakers' NBA record? But watch a single game of the Los Angeles Clippers and they'll grab your attention. The team acquired Chris Paul prior to last season and he quickly proved why he might be the best point guard on the planet. With Paul's reputation as a table setter (someone with great vision who can put the ball exactly where it needs to be) and Blake Griffin and DeAndre Jordan's ability to jump unbelievably high and throw down monstrous dunks, the team was affectionately nicknamed "Lob City." And they more than lived up to their nickname. Griffin has been a regular in nightly NBA highlights and surely has every arena making sure they have replacement backboards ready on-call. Last season was a successful one for Clippers standards, but the San Antonio Spurs ultimately swept them in the second round. And with Paul on the roster, the expectations have begun to rise. The Clippers front office used the offseason to retool with veteran players to fill out their bench. Lob City added Jamal Crawford and Grant Hill to go along with Caron Butler and Chauncey Billups who were already on the roster and have championship experience. They also took a chance on adding former Clipper and Laker Lamar Odom, who has given them valuable production off of the bench. L..A. likes to play with a little flare, and Crawford's addition has proven to be the perfect fit. The 13 year guard has played for six NBA teams in his career and he has done one thing on all of them: score the basketball. Crawford plays like he belongs on the playground. He may be the only player on the Clippers that can claim to have better handles than Chris Paul (in fact, he might be one of the only players in the NBA that can claim that). And he has the unusual record of having the most four-point plays in NBA history (and it's not even close). But what he adds most to this Clipper team is a scoring punch and swagger coming off the bench. At 16.8 points per game Crawford is most likely a run-away leader for sixth man of the year (an award he has already won with the Atlanta Hawks). And don't be mistaken, the man has the ability to make anyone in the NBA who tries to guard him look absolutely silly. So the Clippers aren't less flashy than they were last season: they are flashier. And that's not just because of their awe-inspiring dunks. But don't think that they don't have the weapons to not only win the West, but perhaps the NBA Title. No matter what happens, the Clippers will make the 2013 NBA playoffs a little bit more exciting. Photo: Getty
Original Story:
http://juicedsportsblog.com/2013/03/l...
THE BACKYARD
BEST OF MAXIM
RELATED ARTICLES
The Los Angeles Clippers have a point guard with a serious sneaker fetish. Chris Paul's wife posted the picture below on on her Instagram account of a bedroom that they have dubbed " The Museum." The haven is dedicated to Paul's massive collection Air Jordans. In her post she stated that what you see is not even the entire group. Please click here to view this picture...
Los Angeles Lakers point guard Chris Paul owns so many shoes that he converted an entire bedroom into a "shoe museum". Paul's wife Jada posted a photo of the room on her Instagram account. We don't have an exact count of how many pairs of sneakers there are, but to say CP3 owns a lot of them would be an understatement. [@jada_ap[]. H/T NIS. Visit...
Apparently, Los Angeles Clippers guard Chris Paul really likes shoes. Well, Jordans to be exact.Jada Paul uploaded the above photo of her husband's shoe shrine via Instagram on Tuesday. It is certainly a sight to behold.According to his wife, who refers to this spectacle as "the museum," the six-time All-Star dedicates an entire bedroom of the couple's home to his...
photo via @jada_ap Jada Paul, Chris Paul's wife, was on Instagram straight flexin' recently, showing off her husband's ridiculously massive sneaker collection, and it's a sneakerhead's dream.  CP3′s wall to wall collection is so large, a customized walk-in closet was insufficient.  Instead, Paul transformed an entire bedroom in the couple's home into the ultimate...
Chris Paul's wife provided this picture on her Instagram of just a portion of his shoe stock which is so huge that they needed an entire bedroom to make all those Jordans fit. I think Paul has more shoes right now than I've had in my entire life.
Chris Paul turned a bedroom of his house into a museum specifically for his shoes, and it is glorious.
A gutty 109-102 overtime victory over the Clippers late Tuesday night pulls Dallas to within one game of the eighth and final playoff seed in the Western Conference. 'It's a good time to be playing your best basketball of the season,' said Dirk, who scored 33 points to outduel Chris Paul and to help his Mavs do just that.
Are you a struggling blogger who could use some free pageviews? Have a post you've been busting your ass on that deserves …
The last time the Los Angeles Clippers defeated the Hornets on the road, they weren't even located in New Orleans. The suddenly surging Hornets would like to keep it that way. After opening a four-game trip with another road defeat, the Clippers look to avoid a 10th straight road loss to the Hornets on Wednesday night. Los Angeles (48-23) hasn't managed to beat the Hornets...
Blake Griffin scored 19 points, Chris Paul added 16 points and nine assists, and the Los Angeles Clippers beat the New Orleans Hornets 105-91 on Wednesday night. Caron Butler and Jamal Crawford each scored 13 for the Clippers, who were playing one night after falling in overtime at Dallas. Chauncey Billups briefly returned from a right groin strain to score 11 points before leaving...
DALLAS (AP) -- Dirk Nowitzki scored a season-high 33 points, including the first eight in overtime, and the Dallas Mavericks beat one of the top four teams in the Western Conference for the first time this season with a 109-102 victory against the Los Angeles Clippers on Tuesday night. Chris Paul also had a season-high 33 for the Clippers, who lost the opener of a four-game road...
NBA News

Delivered to your inbox

You'll also receive Yardbarker's daily Top 10, featuring the best sports stories from around the web. Customize your newsletter to get articles on your favorite sports and teams. And the best part? It's free!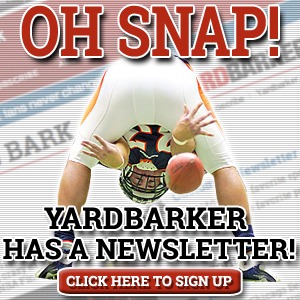 Latest Rumors
Best of Yardbarker

Today's Best Stuff

For Bloggers

Join the Yardbarker Network for more promotion, traffic, and money.

Company Info

Help

What is Yardbarker?

Yardbarker is the largest network of sports blogs and pro athlete blogs on the web. This site is the hub of the Yardbarker Network, where our editors and algorithms curate the best sports content from our network and beyond.