Found August 21, 2012 on Pass The Pill:
Photo: Mike Ehrmann/Getty Images It looks like getting your jersey raised into the rafters as a Dallas Maverick's legend takes more than a few solid years and a championship. In this case, Mark Cuban, is preaching loyalty, and apparently Jason Kidd doesn't fit the proverbial "glass slipper". Mark Cuban says "no chance" the Mavs retire Jason Kidd's number via ESPN Dallas/Fort Worth. "I was more than upset," Cuban said. "I thought he was coming. I was pissed. … "J. Kidd is a big boy; he can do whatever he wants. But you don't change your mind like that. That was … yeah. I'm sure I'll get over it at some point, but as of now, I wouldn't put J. Kidd's number in the rafters." The Mavericks owner and Shark Tank personality, Mark Cuban, seems a bit peeved with J-Kidd and his decision to ditch Dallas for the New York Knicks. Cuban had said that Kidd's decision "hurt my feelings" and Cuban's recent lash towards the future hall of famer is undoubtedly an extension of his anger towards Kidd's overall choice to leave the Mavs. "He's a good guy, but I just thought that was wrong," Cuban said. "You can't put a guy's number in the rafters when he decides he doesn't want to be there." Cuban feels played by Kidd during the off-season, claiming the point guard wasn't straight forward about wanting to leave. Cuban went on to praise Jason Terry for being honest and up front about wanting to explore his options and even says that the likelihood of Terry's jersey eventually reaching the rafters will be considered. "Putting somebody up in the rafters, that's something sacred in my mind," Cuban said. "You don't just do it just to do it, to have a big ceremony, to sell tickets. You haven't seen me decide yet. I go back and forth on Derek Harper all the time, but Harp will be up there before J. Kidd will." "I've always said my prerequisite was that you played on a championship team for the Mavs. I'd say Jet's got a shot, Dirk's an obvious, but as of right now I wouldn't put J. Kidd up there." Well, there you have it. As of right now, Jason Kidd's number does not seem like it has a chance of being featured in the rafters of the American Airlines Center in Dallas, Texas. The post Mark Cuban: "No chance" Mavs retire Jason Kidd's number appeared first on Pass The Pill.
Original Story:
http://sports-kings.com/passthepill/m...
THE BACKYARD
BEST OF MAXIM
RELATED ARTICLES
Earlier this week, Dallas Mavericks owner Mark Cuban expressed how he currently feels about his former star Jason Kidd. During a radio interview with KESN-FM, Cuban stated that there was " no chance" that he would retire Kidd's jersey in the rafters of the American Airlines Center after Kidd up and bolted t the New York Knicks in free agency. To read this story please click the link below.
Dallas Mavericks owner Mark Cuban says he "was more than upset," about Jason Kidd's flip-flop decision to spurn Dallas and join the New York Knicks. "I thought he was coming. I was pissed." "I totally understand his side," said Kidd when asked if he understood the owner's position. "Does Mark understand my side?" Cuban's position...
Dont plan on attending a jersey-retiring ceremony for Jason Kidd at American Airlines Center any time soon. The former Mavericks point guard apparently burned some bridges with Mavs owner Mark Cuban when Kidd decided not to re-sign and instead head to New York. Cuban said Tuesday he thought Kidd was returning to the Mavericks before the veteran point guard surprisingly changed his...
Dallas Mavericks owner Mark Cuban said Wednesday that he was part of film director Tony Scott's final project. Cuban filmed a Diet Mountain Dew commercial in late June that was directed by the 68-year-old Scott, who jumped to his death from a Los Angeles bridge on Sunday. "It was crazy because he was excited," Cuban told Bad Radio on 1310 The Ticket KTCK-AM in Dallas...
Future Hall-of-Famer Jason Kidd is speaking exclusively to DallasBasketball.com to respond to Mavs owner Mark Cuban's incendiary quotes about betrayal and about the potential of Kidd's jersey someday being retired in Dallas. 'No chance,' Cuban says. What does Kidd say in response? You can read that only here on DB.com:
Jason Kidd did sign with the New York Knicks out of nowhere. Dallas Mavericks owner Mark Cuban was even caught off guard by this. We all know Cuban is very outspoken and will say whatever is on his mind. So recently will appearing on an ESPN Dallas Radio station Cuban took his chance to rip Kidd. "I was more than upset. I thought he was coming. I was pissed," Cuban...
Now this story is drama. We all understood the reasoning behind Owner, Mark Cuban's, intentions for "blowing up" his championship team. But indeed there were some pieces that he did want and intend on keeping aboard, Jason Kidd was one of them. As you know by now, Kidd signed with the Knicks during the offseason. Cuban went on a local radio show and was asked about Kidd's...
      Eventual Hall of Famer Jason Kidd was drafted by the Dallas Mavericks with the second overall pick in 1994 and played there until joining the Phoenix Suns in 1996. From there he would move on to the New Jersey Nets before returning to Dallas in 2008, where he played through last season. [...]
Two NBA titles and three Finals appearances ago, Kobe Bryant wasn't a happy guy. Mavericks owner Mark Cuban almost took advantage of that discontent. Cuban said during a radio appearance on the Ben and Skin Show that he nearly pulled off a trade for the superstar back in the summer of 2007, when Bryant was unhappy with the direction the Lakers were going in the wake of trading...
Jason Terry joining the Celtics was an acquisition that really went under the radar this off-season. "The Jet" has always been recognized as one of the finest undersized shooting guards in the league while having incredible confidence in his game. Jason played a huge part in the Mavericks success that lead to the 2011 NBA championship and did it coming off the bench...
Jason Kidd thinks Rajon Rondo is the league's premier point guard.
How many championship banners would be hanging in the American Airlines Center rafters had the Mavericks traded for Kobe Bryant in 2007? That may seem like a far-fetched idea but Mavs owner Mark Cuban said Tuesday morning that it was almost a reality in the summer of 2007. "When I was doing Dancing with the Stars, I was taking breaks because I was talking to Kobe's agent...
NBA News

Delivered to your inbox

You'll also receive Yardbarker's daily Top 10, featuring the best sports stories from around the web. Customize your newsletter to get articles on your favorite sports and teams. And the best part? It's free!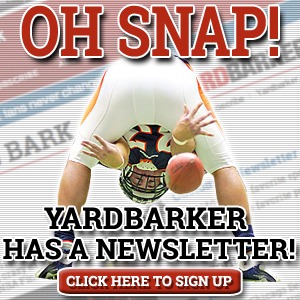 Latest Rumors
Best of Yardbarker

Today's Best Stuff

For Bloggers

Join the Yardbarker Network for more promotion, traffic, and money.

Company Info

Help

What is Yardbarker?

Yardbarker is the largest network of sports blogs and pro athlete blogs on the web. This site is the hub of the Yardbarker Network, where our editors and algorithms curate the best sports content from our network and beyond.