Found December 09, 2012 on Fox Sports Southwest:
PLAYERS:
Kevin Mchale
,
Kelvin Sampson
,
James Harden
,
O.J. Mayo
,
Toney Douglas
,
Jeremy Lin
,
Marcus Morris
,
Cole Aldrich
,
Greg Smith
,
Carlos Delfino
TEAMS:
Houston Rockets
,
Dallas Mavericks
HOUSTON Kevin McHale does not know why he is here. Why today instead of yesterday, or instead of tomorrow? He cant answer that. Maybe he doesnt want to think about it. "I have no idea," he said. "Are you kidding me? I have no idea." Almost a month ago, McHale left Houston to be with his daughter, Alexandra, who had become sick. Her family called her Sasha. The Houston Rockets kept playing, of course. Kelvin Sampson stepped in to coach, and everybody seems to agree he did a fine job. They Rockets won seven and lost six. James Harden had big nights and bad ones. One night they beat the Lakers. But for really the first time in 32 years, the NBA moved on without Kevin McHale. Sasha died Nov. 24 from complications with Lupus. She was 23. McHale stayed away to grieve, and Sampson kept coaching the Rockets, and the NBA kept moving on. Around the NBA, there were moments of silence before games. Basketball is a small world. McHale is one of its dearest sons, and he was hurting. Saturday night McHale returned to basketball, his other home. Just before tipoff, all of the Dallas Mavericks went one-by-one to the Rockets bench to offer a pat on the back, a hug, a handshake. It was a sweet moment, and then the game started. Dallas (10-10) won 116-109 at Toyota Center. "Its been, needless to say, a terrible month," McHale said. "But it just felt like the time to come back, get back to work and be around the guys." McHale kept in touch with Sampson and the Rockets during his leave of absence, but he didnt want to speak in much detail about how he split his time. "With a new team and a bunch of new guys, your first 20 games, I feel bad I wasnt around to be here and help with the guys because everything works on the whiteboard when youre drawing stuff up and then a lot of stuff works in the exhibition season, but then the regular season starts and youre like, Boy, this doesnt work as good as I thought it would," McHale said. "Were going to have to do this or do that. So there were a ton of adjustments to be made and I thought they did a really good job." The Rockets slipped to 9-10 Saturday. They overcame a 19-point deficit and took an 11-point lead, but ultimately could not stop O.J. Mayo, who tied a career high with 40 points on 15-for-26 shooting to outduel Harden, who scored 39. The Rockets have a nasty little habit of starting slowly, and McHales return didnt solve that problem. McHale said the Rockets have another issue, which is relying too much on Harden. Though he had nine assists and only needed 17 field goal attempts to score 39 points, the Rockets get a little stagnant from time to time, McHale said. He wants them to play faster. McHale also seems to prefer a slightly different rotation than Sampson did. He played Toney Douglas 34 minutes at the point, and Jeremy Lin 18. He didnt play Marcus Morris at all, and went with Cole Aldrich instead of Greg Smith at the backup center spot. But these are just basketball things. "Hes here working to make solutions to something so small next to what (hes been through)," said Rockets guard Carlos Delfino. And yet basketball is big, because basketball is normal. It has been a basketball life for McHale. There were times, as he was up there in Minnesota, trying to care for a dying daughter, that the end of the day would come, and Sampson would be on the phone. And maybe it wasnt much, but it was something. "It was hard just because your mind is a million miles away but youre still watching the games and youre stilling pulling for the guys so hard and you want them to win and you literally just ache with every loss and rejoice with every win and its really fun," McHale said. "But its just different. We just would talk basketball and a lot of times that hour of the day was sometimes the best part of the day." So hes back. Hes a basketball coach coaching basketball again. Maybe that will help. "Ill find out," he said.
Original Story:
http://www.foxsportssouthwest.com/12/...
THE BACKYARD
BEST OF MAXIM
RELATED ARTICLES
CLASSY GESTURE
Kevin McHale returned to coach the Rockets on Saturday for the first time since the tragic death of his 23-year-old daughter. The Mavericks each took the time to welcome him.
This weekend saw the return to basketball of Houston Rockets coach Kevin McHale.  The former NBA All-Star has been away from the game since the tragic November 24 death of his daughter. Sasha McHale died of Lupus-related complications and was only 23-years old. Before the Rockets took on the Dallas Mavericks, McHale spoke of the ordeal: "I feels good to be back. I've...
HOUSTON (AP) -- Houston coach Kevin McHale has rejoined the Rockets after almost a month away from the team, and two weeks after the death of his daughter. McHale took a leave of absence on Nov. 10 to be with his family as his daughter's health worsened. Alexandra "Sasha" McHale died Nov. 24 of complications from Lupus. She was 23. "It's been a while,&quot...
Last night, Houston Rockets coach Kevin McHale returned after mourning the loss of his 23-year-old daughter to Lupus and the Dallas Mavericks did a very classy act following the conclusion of the game.After the final buzzer sounded, many Mavericks players went over to welcome the coach back to the sidelines and offer their condolences:
Maybe we make too much of simple gestures of class in sports. Perhaps it's because they are unfortunately not as frequent as one might expect or hope them to be. Regardless, an action need not be grand or flashy to be powerful. The Dallas Mavericks showed the class of their team and organization this weekend with only a series of handshakes. I'm slightly late to the party on...
Sometimes sports can be a sanctuary.
Kevin McHale, who took a leave of absence November 10th to attend to his family, will reportedly rejoin the Houston Rockets tonight when they take on the Mavs in Dallas. McHale's daughter, Sasha, passed away on November 25, and since then the Rockets have shown continuous support, attending her memorial service in Minnesota on November 28th, and wearing jersey patches and ribbons...
Class act by the Dallas Mavericks.  The entire team, one by one, greeted Rockets' head coach Kevin McHale with a hug and welcomed him back after the passing of his daughter, Sasha.
Kevin McHale rejoined the Houston Rockets and will coach on Saturday night.
Houston coach Kevin McHale has rejoined the Rockets after almost a month away from the team, and two weeks after the death of his daughter.
Kevin McHale wasn't with the Houston Rockets for last week's blowout loss to the San Antonio Spurs. He could be hard-pressed to make adjustments that will slow down the Spurs as these Southwest Division rivals meet Monday night in Houston. McHale rejoined the Rockets (9-10) for Saturday's 116-109 defeat to Dallas. The coach spent almost a month away from the team, and...
O.J. Mayo scored 40 points, including 10 in the last three minutes, to lift the Dallas Mavericks to a 116-109 victory over the Rockets on Saturday night in coach Kevin McHale's return to the Houston bench. James Harden had 30 points at halftime, but the Mavericks slowed him down in the second half. He scored just nine points in the second half. McHale rejoined the team on Saturday...
NBA News

Delivered to your inbox

You'll also receive Yardbarker's daily Top 10, featuring the best sports stories from around the web. Customize your newsletter to get articles on your favorite sports and teams. And the best part? It's free!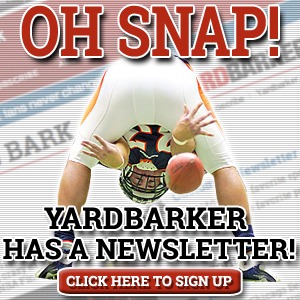 Latest Rumors
The Backyard

Today's Best Stuff

For Bloggers

Join the Yardbarker Network for more promotion, traffic, and money.

Company Info

Help

What is Yardbarker?

Yardbarker is the largest network of sports blogs and pro athlete blogs on the web. This site is the hub of the Yardbarker Network, where our editors and algorithms curate the best sports content from our network and beyond.