If you haven't heard about the incident between Carmelo Anthony and Kevin Garnett when the Knicks played the Celtics at the Garden on January 7th, which led to Melo getting suspended for a game, then I'm not too sure where you've been. After Melo and Garnett were playing very rough against each other all game, including picking up a double technical, Melo went screaming towards the Celtics locker room, and waited for Garnett outside of the Celtics' bus after the game. It was widely reported, Garnett told Melo that his wife, Lala, tastes like honey nut cheerios. While I already agree with Melo that it is crossing the line to talk about another man's wife in a derogatory manner while trash talking, the slang meaning of the phrase used by Garnett, which I later learned, made me absolutely sick to my stomach. It is not quite appropriate for here, but an Urban Dictionary search of the term will tell you all you need to know. Since the incident, Celtics' Head Coach Doc Rivers has said that those words were never uttered by Garnett, but I suppose only KG and Melo will ever know the truth. The biggest problem I have with what happened is the fact that Melo was reprimanded for his actions, while Garnett was allowed to play his next game. Melo didn't go after KG throwing punches or with any form of violence, and while he was aggressive when approaching the Celtics' locker room, he simply waited for Garnett outside of the bus because he said he wanted to talk. He did nothing more than stand there. The NBA reprimanding Carmelo and not Garnett is basically telling players that it is okay to cross the line while trash talking on the court in order to get into other players' heads, because if they decide to do anything about it as Melo did in defending the honor of his wife, they'll get suspended and you'll get away with it. I understand that it is a bad image for the NBA to have a video out there of Carmelo Anthony, one of it's elite players, standing outside of a bus waiting for Kevin Garnett, seemingly looking for confrontation. But the referee is right there next to these guys the whole game, and knows what's going on, and at some point has to step in and not allow what's happening on the court to escalate, and if possible, just not allow it to happen at all. I simply just do not think it's fair to put all of the negative light on Carmelo Anthony and make an example out of him while Garnett just gets to go about his business like nothing ever happened. Maybe it shouldn't have been even punishment for both players, but at least something to show that the NBA recognizes what is happening on their courts. This incident was poorly handled by the league, which hopefully will be more aware if and when this type of thing happens again. There is the hope that there will be no such incident when these two teams square off in Boston on Thursday. But the way these teams have historically played against each other, and the fact that Anthony and Garnett will be on the same court, leads viewers intrigued at the very least as to what will happen. Just today, the day before their next matchup, Melo tried to diffuse any thoughts of beef between him and Garnett. It's no bad blood, no grudges between us or anything like that. I don't hold no grudges or have any bad blood towards the guy". He went on to say about Thursday's game, "We want to win. Do we owe them? Yes, they came here and beat us. We want to go there and return the favor on their court." Regardless, anything can happen when these guys get on the court, so we'll just have to see how it plays out.
Original Story:
http://nbaatlantictwine.com/melo-vs-k...
MORE FROM YARDBARKER
NBA News

Delivered to your inbox

You'll also receive Yardbarker's daily Top 10, featuring the best sports stories from around the web. Customize your newsletter to get articles on your favorite sports and teams. And the best part? It's free!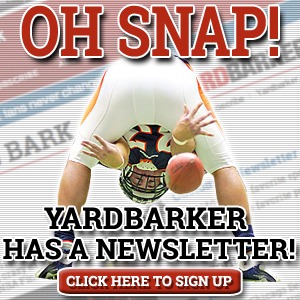 Latest Rumors
Best of Yardbarker

Today's Best Stuff

For Bloggers

Join the Yardbarker Network for more promotion, traffic, and money.

Company Info

Help

What is Yardbarker?

Yardbarker is the largest network of sports blogs and pro athlete blogs on the web. This site is the hub of the Yardbarker Network, where our editors and algorithms curate the best sports content from our network and beyond.