The Memphis Grizzlies are reportedly shopping Rudy Gay, not necessarily to improve the team, but to shed his onerous contract. Gay is owed $16.5M this year, $17.9M next and $19.3M in 2014-2015. Clearly Gay's five-year $82M deal, which he signed July 1, 2010, was made in the hopes he'd become a superstar. Many derided the contract as inflated, but Gay has the talent to be an elite player. He's supremely athletic, has good range inside the three point line, and his size (6'9) and ball-handling ability make him a matchup nightmare. The contract also made sense based on the game becoming highly perimeter-oriented the past few seasons. Though Zack Randolph and Marc Gasol are amongst the NBA's best big-men, since 2008-2009, deep playoff runs have been spearheaded by backcourt stars, not back-to-the-basket bigs. But in his numbers, and crunch time temperament, Gay has shown he is not a top-tier player. This season he's shooting a career low 41% from the field, and 31% from long range while attempting over three three-pointers per game. I expect an improvement in FG% as the season goes on, but coach Lionel Hollins (or whoever he ends up playing for) has to discourage the three-ball. As for Gay's mental makeup, you can't call him a superstar because he doesn't take over games with enough regularity. Against the Clippers in the first round last year, Gay was constantly guarded by smaller guards, like Randy Foye, and could not take advantage. With the frontcourt at a relative stalemate between Gasol and Randolph vs Blake Griffin and Deandre Jordan, it was up to Gay to step up and he just didn't. Aside from the poor stats – 42% from the field, 4-19 from three and 21 turnovers – he wasn't assertive at critical moments taking the ball to the basket. All the above criticisms do not mean Gay is a bad or detrimental player. They just mean he's not a superstar, and for the right package, is expendable. There's even a test case on Gay's expendability – in 2010 Gay went down with injury with 30 games left in the regular season. Immediately after, the Grizzlies went red-hot to finish the season, and pummeled the Spurs in the first round inside on offense, and played perfect team defense. The ESPN Trade Machine is getting a serious workout these days. One hypothetical deal has the Timberwolves giving up Andre Kirilenko and Derrick Williams, another has the Suns parting ways with Michael Beasley and Jared Dudley. Who knows what teams would be willing to give up, but if Memphis is serious about a championship run this year, they'd be well served to acquire someone who can offer dribble penetration, as without Gay they'd have no one to create his own shot from the outside. Kirilenko would be a great fit there. Overall the Grizzlies are pretty complete. Mike Conley is a solid table-setter who can shoot and get into the lane and distribute. Jerryd (love that spelling) Bayless brings toughness and high-intensity defense as the backup PG. Quincy Pondexter and Wayne Ellington are shooting around 43% from three, so they are taken care of from distance. They're set inside with Z-Bo and Gasol. And we know the stifling team defense they can play, especially with Tony Allen, who can guard any point guard or shooting guard, getting extra minutes if Gay's gone. If money wasn't an issue Memphis should stick with Gay in the lineup and Randolph as the number one option. But if a reasonable trade is made, the Grizzlies can still challenge the Western Conference's best without him.   The post Memphis sans Rudy Gay appeared first on Pass The Pill.
Original Story:
http://sports-kings.com/passthepill/m...
MORE FROM YARDBARKER
NBA News

Delivered to your inbox

You'll also receive Yardbarker's daily Top 10, featuring the best sports stories from around the web. Customize your newsletter to get articles on your favorite sports and teams. And the best part? It's free!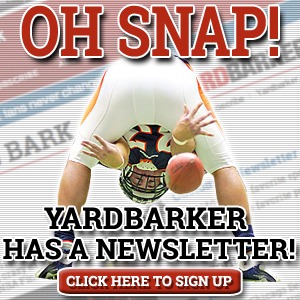 Latest Rumors
Best of Yardbarker

Today's Best Stuff

For Bloggers

Join the Yardbarker Network for more promotion, traffic, and money.

Company Info

Help

What is Yardbarker?

Yardbarker is the largest network of sports blogs and pro athlete blogs on the web. This site is the hub of the Yardbarker Network, where our editors and algorithms curate the best sports content from our network and beyond.