Photo by AP Despite a 35-point performance by Paul Pierce, the Milwaukee Bucks close out the season series against Doc Rivers' team with a  99-94 victory in overtime. There are many head scratches in the loss so let's get right to it. Inconsistency in many facets: If you can't pinpoint what the struggles are with the green team you aren't alone. Celtics (13-13) record entails their ups and downs in this season. "We are what our record is," Rondo stated via ESPN Boston. Photo by AP Prior to Friday night's clash with the Bucks, all signs were pointing up in result of an incredible performance by Paul Pierce and company in Thursday's win against the Cleveland Cavaliers. Pierce's 40 points did help and rhythm within this club was there whether it was getting production from the bench or shooting 60% from the field. In the duration of this season, the Celtics have not established more than a three-game winning streak. As stated by Brandon Bass on Tuesday (via csnne.com's A. Sherrod Blakely): "We know what we need to do. We just need to keep on doing it for longer stretches, that's all." In terms of knowing what to do, rebounding needs to be present whether it is through a trade or time. As reiterated in recent articles, Celtics are last in the NBA within the rebounding category with 38.5 rebounds per game. Ironically, Boston's supporting cast came to play, but the starters besides Pierce didn't. Specifically, Jeff Green and company posted 35 points coming off the bench. Starting four struggled throughout the game: Another inconsistency aspect lived in Jason Terry and Kevin Garnett's bodies tonight. Terry known to knock the down the three-pointers, finished 1-of-8 from downtown and posted 6.6% from the field. The 17-year veteran power forward contributed  6-of-22 from the field finishing with 12 points and seven rebounds in the loss. Boston finished the game shooting 38.3% from the field, which is one of the lowest shooting performances the Celtics have recorded this season. Boston's point guard progression remains at a stalemate. In tonight's game, he was not looking for his shot. Rondo has been envisioning his opportunities incorrectly and inaccurate. Whatever happened to the behind the back move and swoop with the right off the glass? That move has made who he is, and he has yet to show the splashes of brilliance with the basketball. He needs to find his groove and I have learned from watching tonight's game it comes from his defensive anticipation. Boston's general finished with six points and 11 helpers. The last player on the floor was Jason Collins. Collins had little to show with two points and two rebounds. But as Doc Rivers stated, his impact will come from the little things that don't show on the box score. When "The Truth" is said it's hard to deny: Paul Pierce brings productivity for the second consecutive game after his double-double: 35 points and 12 rebounds. Photo by AP Pierce is on a roll as of late and remains the leader and scorer of the Boston Celtics. "I think right now, it's this point in the season where I'm in a good groove," Pierce said. "I'm feeling good about my shot. I'm feeling good about my pace of the game. I'm just trying to do what I can to help this ball club win." The 14-year small forward has brought a presence to the table Doc Rivers' team needs. Subsequently, "The Truth" can't stand alone. He needs his co-pilots to control the plane also. Consistency remains relevant with the long-time Celtic. The players around him must come aboard his train before he loses his touch and struggles will play a role with him. This season has brought out the 22-year-old Pierce instead of the 35-year-old aging small forward. His numbers have been the staple for this team as he is averaging a staggering 25.4 points, 4.2 assists, seven rebounds, and shooting an outstanding 55% from the field (54% from downtown) in the past five games. Boston (13-13) has a four-day break, in which gives them time to prepare for their long road trip and the Brooklyn Nets at 12 p.m. on Christmas day's ESPN special. The Bucks (14-11) on the other hand, will play the Cleveland Cavaliers on Saturday at 8:30 p.m.
Original Story:
http://nbaatlantictwine.com/milwaukee...
MORE FROM YARDBARKER
NBA News

Delivered to your inbox

You'll also receive Yardbarker's daily Top 10, featuring the best sports stories from around the web. Customize your newsletter to get articles on your favorite sports and teams. And the best part? It's free!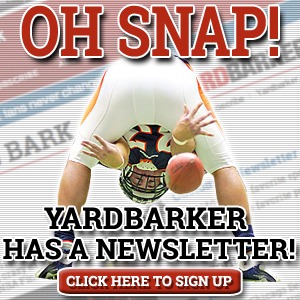 Latest Rumors
Best of Yardbarker

Today's Best Stuff

For Bloggers

Join the Yardbarker Network for more promotion, traffic, and money.

Company Info

Help

What is Yardbarker?

Yardbarker is the largest network of sports blogs and pro athlete blogs on the web. This site is the hub of the Yardbarker Network, where our editors and algorithms curate the best sports content from our network and beyond.