Found August 25, 2012 on CJ Sports NASCAR Talk:
PLAYERS:
Ricky Rubio
,
Derrick Williams
,
Brandon Roy
,
Kevin Love
,
Andrei Kirilenko
,
Luke Ridnour
,
Tracy McGrady
,
Rasheed Wallace
,
Blake Griffin
TEAMS:
Minnesota Timberwolves
,
Atlanta Hawks
,
Orlando Magic
,
Los Angeles Clippers
Ricky Rubio, Derrick Williams, Brandon Roy, Kevin Love and Andrei Kirilenko; that sounds like the recipe for a winning starting five right?  During the NBA roundtable that was posted last week, I predicted the Timberwolves to be the NBA's shocker team of the 2012-13 season.  Looking at their roster, I completely stand by that. This team has a lot to prove next season. Both Rubio and Roy are returning from injuries.  Kevin Love is out to prove that his break season that we witnessed last season wasn't the best we've seen from him.  Can Derrick Williams continue to rise in Minnesota? There are a lot of questions that need to be answered in Minnesota.  This is exactly why they will be the scariest team next season.  Nobody knows what they're really going up against.  Sometimes, the worst enemies to face are the quiet ones.
The last time we saw Brandon Roy, he was putting daggers in player's hearts in Portland.  That was two seasons ago. Brandon would eventually retire due to a nagging ankle injury.  He's back now, and with that, he's hungrier than ever. While I don't expect Roy to make a lot of noise, I do expect him to produce.  The crazy thing about Roy is that when he left, he left on a high note. He was still an elite star in the league; hell he made the all-star team that year.
Brandon is about as healthy as they come; it all comes down to how well that ankle will hold him. If it goes right, Roy can still be a 15 ppg guy. Add t o the fact that he now has a pure point guard (two if you count Luke Ridnour) feeding him the ball in his sweet spots, and Roy could easily bump his ppg to 20.  However, at his worst he'll probably end up like a current day Tracy McGrady; good, but a shell of his former self.
I've been a fan of Ricky Rubio since his high school days playing in Spain.  Then I saw him at the FIFA world tournaments on 08 and I officially became a groupie.  Rubio is the perfect image of how a point guard should play.  I'm a fan of the old-school point guard that thrived off of passing
first, and letting the team go to work. The Magic Johnsons, John Stocktons, Jason Kidds; those are the guys I loved watching play.  Rubio is the type of guard that can score, but is much happier watching his team do it.  The man has the vision of a day time predator and the precision of a laser.  If the NBA was the wild, Rubio would be alpha male. He has the mind of a great point guard.  Add to the fact that he now has plenty of scorers to pass it the rock to; Rubio's most difficult task will be who gets the ball. I see Rubio having a breakout season next season on the strength that for a point guard, it doesn't get a lot more easier than that.  Rubio could probably average a double-double in points and assists. However, keeping the injury bug away will something to keep in mind.  Coming off of a season ending injury, you expect a player to go too hard at time to gain redemption.  As long as Rubio knows how to manage himself, he should be fine.
Kevin Love rebound the ball; that's his thing.  Nobody in the west seems to be able to do it better.  I see Love focusing more on his rebounding task than his scoring.
  Love has a great opportunity to take control of a beautiful team next season; he simply needs to know his role.  In my opinion, Love won't be called on to score as much; you have a squad full of scorers.  What he needs to do at this point is work on defense, and makes a name for himself as the king of rebounding.  True, he's probably going to hit the deep three from time to time ala Rasheed Wallace.  However, while those look cool, they don't always win games.  What does win games is knowing when to go full throttle, and when to step back and let guys like Roy and Derrick Williams go to work
Derrick Williams and Andrei Kirilenko will be the wild cards of the Timberwolves starting squad.  We know that Williams can score.  We know that Kirilenko can block shots.  Can they do
these things consistently is the biggest question. With Williams, I think so. The man was built to score. Last year, Williams did a quiet 8.8 ppg and 4.7rpg.  However, I feel that he can do so much more. You can't have as much scoring talent as Williams, along with Rubio, and not average at least 18 ppg.  Maybe if the T-Wolves feed him the ball more, Williams will probably have a breakout season.  As for Kirilenko, the biggest question is if he's still got it. With a team like this, Kirilenko doesn't need to do a lot. However, he needs to be able to produce at least
respectable numbers.  I think he still has it in him. All in all, Minnesota is primed for success.  While I don't see NBA championship in their immediate future, I do see plenty of playoff appearances. They simply need to figure out who's going to do what.  If the T-Wolves can gel, they will be one of the most dangerous team to play next season. If they don't gel, it can be disaster really fast.
Facebook- Jay Spearman
Related articles
Original Story:
http://110sportztalk.com/minnesota-ti...
THE BACKYARD
BEST OF MAXIM
RELATED ARTICLES
  There once was a time when Martell Webster was part of the Portland Trail Blazers rebuilding project as a former sixth overall pick in the 2005 NBA Draft. Now only 25 years old and with seven seasons in the league, Webster is once again part of a new era in the game as the Washington Wizards continue to shake things up this offseason. According to multiple...
NBA News

Delivered to your inbox

You'll also receive Yardbarker's daily Top 10, featuring the best sports stories from around the web. Customize your newsletter to get articles on your favorite sports and teams. And the best part? It's free!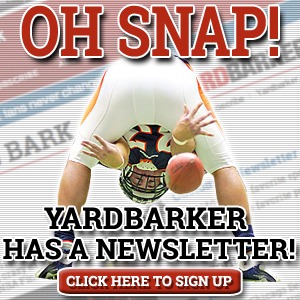 Latest Rumors
The Backyard

Today's Best Stuff

For Bloggers

Join the Yardbarker Network for more promotion, traffic, and money.

Company Info

Help

What is Yardbarker?

Yardbarker is the largest network of sports blogs and pro athlete blogs on the web. This site is the hub of the Yardbarker Network, where our editors and algorithms curate the best sports content from our network and beyond.