Found June 24, 2012 on Fox Sports Arizona:
PLAYERS:
Steve Nash
,
Jeremy Lin
,
LeBron James
,
Joel Anthony
,
Mike Woodson
,
Deron Williams
,
Mark Cuban
,
Damian Lillard
,
Rod Thorn
,
Kendall Marshall
,
Kyle Lowry
,
Kevin Mchale
,
Goran Dragic
,
Chris Kaman
,
Marcin Gortat
,
Lance Blanks
,
Terrell Stoglin
,
Mitchell Watt
TEAMS:
Phoenix Suns
,
New York Knicks
,
Miami Heat
,
Brooklyn Nets
,
Dallas Mavericks
,
Toronto Raptors
,
Portland Trail Blazers
,
Houston Rockets
,
New Orleans Pelicans
,
Los Angeles Clippers
,
Weber State Wildcats
,
North Carolina Tar Heels
,
Maryland Terrapins
,
Buffalo Bulls
The fluid and meandering stream of Steve Nash speculation rolled through some interesting ports of alleged interest in recent days. It began with Nash's seemingly polite confirmation that he'd listen if the New York Knicks showed interest when the 38-year-old point guard hustles into free agency next month. (a Knicks insider confirmed that the speculated interest in Nash remains legitimate). A couple of days later, the NBA ruled that two key Knicks -- including point guard Jeremy Lin -- would be granted early Bird rights (don't ask), making it easier for New York to retain its surprise phenom and still use the mid-level exception (5 million) to woo Nash. From there, Nash watchers were obliged to consider a couple of reports strongly suggesting that the two-time Most Valuable Player has winnowed his NBA employment options to three cities: Toronto, Portland and back here in Phoenix. If we're to believe that, we also must toss out recent reports credited to supposed inside bean-spillers that Nash requires his next team to currently sit on the cusp of an NBA championship. Although he never really said this, Nash did help stir such assumptions during a not-so-long-ago radio tour that included admitting his interest in listening to LeBron James if the officially crowned king gave him a call regarding work with the Miami Heat. But now that has LeBron scored, passed and rebounded his way to a championship, there may be little teaming-up interest from either party. The Heat would seem more interested in using their limited resources -- just the mid-level exception -- to hire a big man with more productivity potential than Joel Anthony or Rony Turiaf. And the Knicks -- with coach Mike Woodson looking more like a grind-it-out sort -- may not satisfy a Nash shopping list that includes on-court fit, competitive potential of the team, money and family location issues. With Deron Williams reportedly hoping the Nets can do enough to keep him in Brooklyn, the Dallas Mavericks -- if we're to assume hiring an aging point guard he once let get away is Mark Cuban's idea of retooling -- will be associated with Nash in more upcoming rumors. By the way, several NBA personnel executives have confirmed that the Nash-to-Toronto rumors may have real traction. "I've been hearing that from people that would know," said one Western Conference sharpie, sounding very much like the rest of us. "The Raptors may not be ready to win right away, but with (Andrea) Bargnani, (DeMar) DeRozan and maybe (Jonas) Valanciunas coming over next season, they could be pretty decent right away with Nash. And they could have enough cap space to get something done there." Valanciunas, the 7-footer chosen fifth overall by the Raptors in the 2011 draft, was the dominant player in last summer's U-19 World Championships. According to reports filed earlier this month, there's a strong chance he could buy out the last year of his European contract (the Raps are able to pony up roughly a quarter of that price) and play in the NBA next season. The Raptors also have the eighth pick in this week's draft, with which they're expected to grab an attacking wing (such as Dion Waiters of Syracuse) or high-scoring, draft-board-climbing point guard Damian Lillard of Weber State. It also should be noted that the Portland Trail Blazers' long-reported interest in acquiring Nash may have waned or expired entirely. The Blazers, who own the sixth and 11th picks, also have a new general manager. And Neil Olshey, fresh from a pretty strong spin with the Los Angeles Clippers, may have enough new-guy latitude to prefer rebuilding. "I want to make it clear ... we're not looking for quick fixes," Olshey said recently. "We're not looking for aging veterans." Meanwhile, fans in Phoenix are particularly interested in the plans of at least one aging veteran. BAD TIMING Philadelphia 76ers president Rod Thorn has a pretty simple philosophy regarding player acquisition. Draft for talent. Trade for need. Free agency presumably includes arguments for both of those player-acquisition methods. Unfortunately, the NBA's draftfree-agency chronology makes drafting and trading seem a lot trickier than it would be if their dates were reversed. For example, the Suns seem to like slick-passing North Carolina point guard Kendall Marshall and several wing prospects with scoring potential. But with Nash's free-agency decision delayed until July, choosing a player with Thursday's 13th overall pick will require somewhat of a leap of faith. The Suns may like Marshall enough to choose him and still pursue Nash (or at least make an offer; it's doubtful they'd ever take responsibility for a breakup and just wave bye-bye), the unrestricted free-agent pool of wing scorers is very shallow. The timing isn't doing the Houston Rockets any favors, either. With point guard Kyle Lowry having admitted he's not exactly on the same page as coach Kevin McHale, the free-agent uncertainty attached to Goran Dragic makes moving Lowry and perhaps a draft pick (the Rockets have the 14th and 16th selections) a definite risk. HAMMER TRADE STRENGTH? If reports of the Suns' interest in center Chris Kaman have any substance, would they also indicate an interest in moving Marcin Gortat? Go ahead and exhale for now. Gortat represents the biggest personnel score for the Lon Babby-Lance Blanks front-office axis that's trying to make its mark after inheriting a team that reached the conference finals. And he's been a double-double machine at a position of importance for a franchise with little history of center competence. Yet it's hard to imagine Kaman signing on to be Gortat's backup. Could they play together? Well, not if the Suns hope to defend any power forward who plays more than 10 feet from the rim or still have designs on spacing the floor when they have the ball. It's also is difficult to fathom Kaman coming to Phoenix on a contract longer than one year; anything beyond that would represent a reduction in cap flexibility for his limited ability to help build an elite-level team. By all accounts, the Suns are pretty fond of the hard-working, brutally candid Gortat, whose post-Orlando statistical jump has inspired more credit for Nash than the additionally obvious variable of increased playing time. But how is Gortat perceived by other teams? Well, with a sample of six personnel executives as our baseline, we offer little indication that the Polish Hammer would land a 2012 lottery pick in a straight-up, player-for-draft choice deal (unless the trading partner has cap room, the Suns would have to take back some salary). And they've all heard nothing that would suggest Gortat is being shopped. "He'd help a lot of teams," one general manager said of Gortat, "but there's this perception that without Nash passing him the ball, he'd be very ordinary. He has really good speed and an above-average motor. He can rebound his area but rarely puts a body on anyone and gives up a lot of offensive-rebound chances. He's gotten better on the post, but he's still not someone you can throw the ball to on the block late in games and expect a bucket. And at center, you'd prefer more of a rim protector than a guy who takes a lot of charges." NOT MUCH LOCAL DRAFT FLAVOR If the mocks on NBADraft.net and draftexpress.com translate to draft-night accuracy, two Arizona products will likely have to take the undrafted-free-agent detour to the NBA via the summer league. Maryland sophomore guard Terrell Stoglin (Tucson Santa Rita) was suspended by the Terrapins for code-of-conduct violations, and while his 21.6-point scoring average was the highest in the Atlantic Coast Conference, he's not expected to be drafted. Buffalo power forward Mitchell Watt (Goodyear Desert Edge), meanwhile, had a nice run in the Portsmouth Invitational camp that serves as a proving ground for a lot of prospects who'll never get drafted. "They both can play," a Western Conference GM told me, "and I really like Watt. They'll probably get a shot on a summer league roster or two. They have pro talent. It just may not happen in the NBA ... at least not right away."
Original Story:
http://www.foxsportsarizona.com/06/24...
THE BACKYARD
BEST OF MAXIM
RELATED ARTICLES
SHOW HIM THE MONEY
With free agency looming, the point guard conceded that being "validated monetarily" will play a big part in ultimately determining which team he will sign with this summer.
Phoenix Suns point guard Steve Nash is going to be one of the top prizes of this year's free agency period. The 38-year-old veteran proved this season that he can still play and still be a key building block in a team's chance to be successful. He has said he does not want to stay in Phoenix unless the Suns can make some moves to be competitive next year, and there may not...
  Last week, we heard many reports that Steve Nash was interested in the New York Knicks and that rumor was gaining great momentum, but there's this report that seems to give the Nash to Toronto rumor added steam. Meanwhile, several NBA personnel executives have confirmed that the Nash-to-Toronto rumors may have real traction. "I've been [...]
The Association, is still in "hurry-up" mode, an after-effect of the protracted NBA Lockout, as one week after the completion of the NBA Finals, the 2012 NBA Draft will be held this Thursday night. Teams will barely have enough time to catch their collective breath, before many clubs decide to wade into the waters of Free Agency, which goes into effect this Sunday. One player...
Steve Nash discussed the possibility of teaming up with Kobe Bryant and the Lakers.
Steve Nash showing off his comedic chops is always a good thing! The free agent point guard who will be highly sought after by many teams this offseason, is seen filming himself at his hotel room in hopes of identifying paranormal activity. Nash eventually gets a surprise at the end of the video. Check it out:  
Last week the fine folks at Samsung invited us to one of their NYC soirees for the Samsung Galaxy SIII. It just happened that in attendance were Steve Nash, Walt Frazier, Bill Walton, Kevin Love and Steph Curry. Of course the name that stuck out to us was Nash because we've been jonesing to interview this guy about his days with the frosted tips and if he had better hair than...
Steve Nash joined Ryan Ruocco and Stephen A. Smith on ESPN radio this afternoon. See what the unrestricted free agent had to say about his highly anticipated offseason decision:  Whats the future for Steve Nash, what exactly are you looking for- is it money, championship?  It's really all of the above. I have to put all those different factors- family, financial, environment...
  The Miami Heat just won the 2012 NBA Finals, but there is still work to be done with the franchise if they want a back-to-back title. Miller and Jones are thinking of retiring and Miami has five unrestricted agents on their hands in Turiaf, Howard, Curry, Harris and Pittman. Thus, Miami will make a run [...]
  With Steve Nash getting offers from teams across the Western and Eastern Conference, it comes as no surprise that the Suns organization is targeting certain point guards during free agency. This report suggests Raymond Felton — Portland Trail Blazers infamy — tops the list. There are point guards the Suns could pursue in free agency [...]
NBA News

Delivered to your inbox

You'll also receive Yardbarker's daily Top 10, featuring the best sports stories from around the web. Customize your newsletter to get articles on your favorite sports and teams. And the best part? It's free!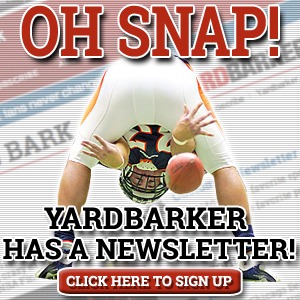 Latest Rumors
The Backyard

Today's Best Stuff

For Bloggers

Join the Yardbarker Network for more promotion, traffic, and money.

Company Info

Help

What is Yardbarker?

Yardbarker is the largest network of sports blogs and pro athlete blogs on the web. This site is the hub of the Yardbarker Network, where our editors and algorithms curate the best sports content from our network and beyond.