Found October 23, 2013 on Pass The Pill:
PLAYERS:
Paul Pierce
,
Kevin Garnett
,
Andrei Kirilenko
,
Shaun Livingston
,
Carmelo Anthony
,
Luol Deng
,
Derrick Rose
,
Tom Thibodeau
,
Joakim Noah
,
Chris Copeland
,
Luis Scola
,
Danny Granger
,
Frank Vogel
,
Josh Smith
,
Brandon Jennings
,
Greg Monroe
,
Andre Drummond
,
Kyrie Irving
,
LeBron James
,
John Wall
,
Bradley Beal
,
Al Harrington
,
Otto Porter
,
Jan Vesely
,
Paul Millsap
,
Jeff Teague
,
Dwyane Wade
,
Paul George
,
Roy Hibbert
,
Brad Stevens
,
Rajon Rondo
,
Andrew Bynum
TEAMS:
Miami Heat
,
Brooklyn Nets
,
New York Knicks
,
Chicago Bulls
,
Indiana Pacers
,
Detroit Pistons
,
Cleveland Cavaliers
,
Atlanta Hawks
,
Washington Wizards
,
Toronto Raptors
,
Boston Celtics
NBA Eastern Conference Preview After last week's Western Conference preview, it's now time to take a look at the Eastern Conference and decide whether the Miami Heat will end the regular season on top of the East again. Hint: the answer is yes. Once again, let's start with the division winners and then we'll work our way towards the playoff picture. Atlantic Division: Top Contenders for the Atlantic Division Title: The Nets and Knicks Winner: Brooklyn Nets Runner-Up: New York Knicks Quick Take: This is a two-horse race between the Nets and the Knicks. Philadelphia and Boston will be bottom-feeders this year with the former being a candidate for one of the worst teams in NBA history. Toronto is stuck in the middle with one of the youngest, if not the youngest roster in the league at an average player age of 25.3 years of age. Both Brooklyn and New York added depth to their respective teams, but Brooklyn's moves are clearly splashier and more impressive on paper. The Nets not only traded for Paul Pierce and Kevin Garnett, but also signed Andrei Kirilenko and Shaun Livingston to solidify their back-up unit. However, as many have pointed out, they do not have a go-to scorer in the mold of Carmelo Anthony, who can fill it up as well as anyone else in the league. While this may make a difference in the playoffs, it should not be the deciding factor in who wins the division. The Nets from top to bottom have a slightly better team and should squeak out the division title over their city rivals. Central Division: Chicago Bulls' Luol Deng Driving to the Rim Against Division Rival, Indiana Pacers Winner: Chicago Bulls Runner-Up: Indiana Pacers Quick Take: This might be the most interesting division race in the entire league this year due to the important question marks surrounding the top three contenders. Chicago finally has their former MVP, Derrick Rose back this season and all signs from the preseason indicate he will return to his stellar pre-injury form, but the grueling 82 game schedule and head coach Tom Thibodeau's penchant for overworking his starters may cause some wear-and-tear issues if they are not careful with him. This also applies to Luol Deng and Joakim Noah who were battling sickness and injuries, respectively, at the end of the season. Indiana is coming off an impressive season which culminated in an unfortunate loss to the Miami Heat in a tremendous Eastern Conference Finals series that went the full seven games. They return just about everyone, and have added Chris Copeland, Luis Scola and Danny Granger, who is back from a knee injury. Granger's incorporation to head coach Frank Vogel's bruising, grind-it-out style of play will be an interesting dynamic to keep an eye on. In my opinion, the team to keep an eye on is the Detroit Pistons. They have added Josh Smith and Brandon Jennings to bolster a team anchored by its talented front-court of Greg Monroe and Andre Drummond. The talent is clearly there for the Pistons, but how they will mesh and who will take the big shots remains to be seen.They could end up second or even somehow take the division if some injuries occur for the Bulls or Pacers. They could also finish fourth behind the Cavs, who I believe will make the playoffs this season as either the seventh or eighth seed as Kyrie Irving makes the Year 3 Jump. I am extremely high on Irving and have been for a while. Milwaukee is clearly in rebuild mode as well, but Larry Sanders will be fun to watch.   Southwest Division: LeBron James of Southwest Division champion Miami Heat Winner: Miami Heat (Distant) Runner-Up: Atlanta Hawks Quick Take: I don't think any explanation is needed on why Miami will win this division again. So let's focus on the race for second place and one of the last two playoff spots. I had a difficult time picking between Washington and Atlanta, but the decision is of minimal importance because they will get swept in the first round by Miami or Chicago or any other team that finishes with the first or second best record in the East. With that being said, I do think Washington has a chance to steal this spot from Atlanta for two major reasons. John Wall went on a tear at the end of last season and Bradley Beal should be much improved in his second season. The problem lies in the supporting cast that is filled with veterans dealing with injury histories and players like Al Harrington, Otto Porter and Jan Vesely, all of whom we have no idea what kind of production they will give this season. Atlanta lost Josh Smith and gained Paul Millsap this offseason. They seem set on playing small in the front-court to gain mismatches on offense, but who is the clear-cut first option? I still think they have more talent than the Wizards and an improving point guard in Jeff Teague, who is trying to make another positive jump in his level of play this season. Orlando and Charlotte will be intriguing teams due to their youth and athleticism, but neither is very good.   Playoff Picture: 1. Miami Heat 2. Chicago Bulls 3. Brooklyn Nets 4. Indiana Pacers 5. New York Knicks 6. Detroit Pistons 7. Atlanta Hawks 8. Cleveland Cavaliers Just Missing Out: Washington Wizards, Toronto Raptors   Storylines to Keep an Eye On: -Can the Miami Heat stay healthy enough to challenge for a three-peat? Is 72 wins reachable for them this season? Is this Dwyane Wade's last hurrah? What new weapon does LeBron James have this season? -How will Derrick Rose's knee hold up? How will Thibodeau adjust his players' minutes to ensure they are 100% for the playoff run? -Can Paul George and Roy Hibbert overcome LeBron James and the Heat if they get another chance? Can George make the leap to superstardom? -How will Brooklyn's veteran players stay fresh for a deep playoff run and their only likely shot at a title with this core? -Will the Knicks regress due to the improvements all the East's top contenders have made? Or are we underestimating the talent they have retained as well as added this offseason? -Can John Wall take his Wizards to the playoffs like he says he can? -What does Kyrie Irving have in-store for us this season? Can he state his claim for Best Point Guard in the league? Will his defense have improved enough to support that claim? -Just how good will Victor Oladipo be as a point guard/combo guard? -What tricks does head coach Brad Stevens have to teach the Celtics this season to remain competitive in their first down year in recent memory? How will Rajon Rondo's recovery and comeback from knee surgery fare? -Will Michael Carter-Williams have an astounding number of turnovers this season? Is Philly a threat to have the worst record in league history? -Can Andrew Bynum stay healthy?   The post NBA Eastern Conference Preview appeared first on Pass The Pill - Kings of Hoops.
Original Story:
http://sports-kings.com/passthepill/n...
THE BACKYARD
BEST OF MAXIM
NBA News

Delivered to your inbox

You'll also receive Yardbarker's daily Top 10, featuring the best sports stories from around the web. Customize your newsletter to get articles on your favorite sports and teams. And the best part? It's free!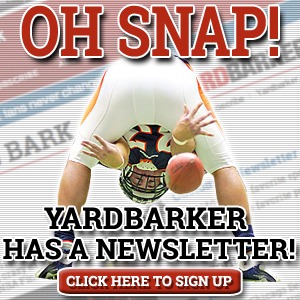 Latest Rumors
Best of Yardbarker

Today's Best Stuff

For Bloggers

Join the Yardbarker Network for more promotion, traffic, and money.

Company Info

Help

What is Yardbarker?

Yardbarker is the largest network of sports blogs and pro athlete blogs on the web. This site is the hub of the Yardbarker Network, where our editors and algorithms curate the best sports content from our network and beyond.