Found March 27, 2013 on Fox Sports Arizona:
TUCSON, Ariz. In a season when the No. 1 team in the country was never really safe, it has become the year of the little guys. Fifteen-seed Florida Gulf Coast University take a bow. Same for you, La Salle. Who said a No. 13-seed was unlucky? Ditto for 12th-seeded Oregon and ninth-seeded Wichita State. All were part of the upsetpalooza of the NCAAs second round when eight double-digit winners wowed and amazed. LaSalle faces Wichita State in the Sweet 16 in Los Angeles on Thursday, where No. 6 Arizona faces No. 2 Ohio State. The 2013 Big Dance has turned into a parity party a fiesta for the under-valued and overlooked. And this from the NCAA tournament already a case study in histrionics. The gap between the elite teams and the next 40 teams keeps getting smaller, said former Arizona State coach Bill Frieder, now the lead radio color analyst for Dial Global Sports. That's why there will continue to be surprises. But theres not much difference between a five-seed and a 12-seed (these days). This follows a year in which no No. 1 team ever really had solid footing in the polls. For five consecutive weeks, the No. 1 team lasted just one week at the top. And the final No. 1, Gonzaga, was knocked off last week by Wichita State. No. 1? The spot was too hot to handle and too cold to hold. This season the No. 1 spot should read: To Be Determined. Eventually, Frieder said the cream surfaces and it will again this year. He points out that 11 of the top 15 teams are still tournament survivors. One, two and three seeds are still alive in three regions, said Frieder, who will cover games this weekend in Los Angeles at the Staples Center, the winner will come from those. Sure, tell that to the teams that were upset by the upstarts. At the very least, the Florida Gulf Coasts of the world have turned into the fun bunch for fans. Every year it happens, but this year it overflowed. Even Gonzaga, once the little guy who could, got Zagged. Teams now have players like Gonzaga once had four and five-year seniors, said Lute Olson, Arizonas former Hall of Fame coach. Not sure thats entirely the case with all of them, but teams like those havent been raided by the NBA for their players. All of a sudden its in vogue to be a cagey veteran or have them on the team. All season, Arizona coach Sean Miller enjoyed the fact that his team had the right mix of veterans and youth three seniors, a standout sophomore and a trio of solid freshmen -- but not so solid that they're in a hurry to go pro. Lets also remember that former Arizona star Derrick Williams would be a senior this season had he chose to stay four years at Arizona. Of course, the lure of being a lottery pick and millions of dollars has him in the NBA right now. Former USC coach George Raveling, now Director for International Basketball for Nike, said a lot of factors have come into play in explaining the growing parity: -- Scholarship limitations: 13 per team. -- Transfer students, which are plentiful. -- Fifth-year players. -- And the talent pool has all but doubled if you consider foreign students who can play. Olson likened the mid-majors to the foreign game of 20-plus years ago when he and other coaches would go overseas and help coach fundamentals. Back then, he said it was only a matter of time before theyd be competitive with the United States. And thats happened. I remember Charles Barkley saying that when the Dream Team first played against the foreign teams they were like huge stars (for their opponents), asking for autographs and such, Olson said. But four years later they werent asking for autographs. They were looking to beat the U.S. In terms of the college comparison, Olson said its the same with todays college game. When you look at Florida Gulf Coasts players you see that they can play with anybody, Olson said. They are not (intimidated), and part of the reason why is theyve played against guys at the major universities in the spring and summer leagues. Raveling pointed out that 35 players from Canada are on Division I rosters, and all but three are starters. There are more Division I schools, so there are more opportunities for kids to achieve at that level, Raveling said. You look at Florida Gulf Coast and say, how did all the high major schools miss on these guys? Theres not one guy on that roster anyone has heard about before. But here they are in the Sweet 16 and with the hope of reaching the Final Four and taking up the torch from George Mason, which shocked the college basketball world as a No. 12 seed in 2006. Ultimately, it's a matter of a group of players jelling and playing their best basketball at the right time. At the end of the day, Raveling said, thats one of the things and responsibilities as a head coach - to have your team playing its best basketball at the end of the season. Thats the most overt evidence that you achieved growth and success.
Original Story:
http://www.foxsportsarizona.com/colle...
THE BACKYARD
BEST OF MAXIM
RELATED ARTICLES
KANSAS CITY, Mo. - As a general rule, Eric Sexton prefers to keep his two left feet to himself. Still, when you just took down Gonzaga, he figured, what the heck? You dance like nobody's watching. Except that, um, everybody is watching, as Sexton discovered Saturday night. Before long, his smart phone started quaking like the San Andreas Fault. Sixty texts. Ding, ding, ding...
Florida Gulf Coast may be the nation's biggest Cinderella, but this year's bracket is filled with shockers. One of those teams, the No. 9 seed Wichita State, has upset No. 1 Gonzaga and will face La Salle at 10:17 p.m. Thursday for a shot at the Elite Eight. And their run has earned them their share of admirers as well, among them Jacksonville Jaguars head coach Gus Bradley...
The drum beat is only going to grow louder for mighty Kansas to start scheduling games against Wichita State. The top-seeded Jayhawks and ninth-seeded Shockers are on opposite sides of the bracket, but both of them have advanced into the NCAA tournament's second weekend. Nothing short of an appearance in the national title game would bring them together this year - or any year...
This is the time you look back at your alma mater with pride. You remember the good old days, adding a lot more good than was really there. Wichita State is one of the most unlikely teams to reach the Sweet 16 of this NCAA tournament and will likely win at least one more game. So for Shockers alumni, it's a great moment. And for former Shockers players? Think of their highlight...
Wichita State went from sweet to elite, beating La Salle 72-58 on Thursday night to reach the final eight of the NCAA tournament for the first time in 32 years. Malcolm Armstead scored 18 points, Carl Hall added 16 points and freshman Ron Baker 13 for the ninth-seeded Shockers, who proved their upset of No. 1 seed Gonzaga in the third round was no fluke. They never trailed in this...
Around one out of every three shot attempts for the Wichita State Shockers has been a three point attempt during the 2012-13 season.  In Saturday night's 76-70 upset of 1-seed Georgetown, one out of every two three-point shots hit net; thus, Wichita State marches on with a Sweet 16 date with LaSalle in the surprising top of the West Regional bracket set for Los Angeles' Staples...
Does Wichita State really have a shot against Ohio State?
NBA News

Delivered to your inbox

You'll also receive Yardbarker's daily Top 10, featuring the best sports stories from around the web. Customize your newsletter to get articles on your favorite sports and teams. And the best part? It's free!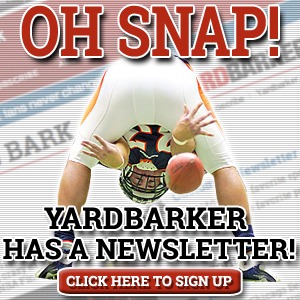 Latest Rumors
The Backyard

Today's Best Stuff

For Bloggers

Join the Yardbarker Network for more promotion, traffic, and money.

Company Info

Help

What is Yardbarker?

Yardbarker is the largest network of sports blogs and pro athlete blogs on the web. This site is the hub of the Yardbarker Network, where our editors and algorithms curate the best sports content from our network and beyond.