Found March 04, 2012 on Fox Sports Southwest:
DALLAS Lamar Odom had taken an impossibly long time away from the Dallas Mavericks to deal with personal matters. After contributing to a 102-96 win over the visiting Jazz on Saturday, he took an impossibly long time in his locker stall, his tattooed back to the gathered media swarm, meticulously arranging his jewelry and lathering his bald head with lotion. And after all the waiting was through and maybe all the circus had ceased, the enigmatic basketball celebrity exited the locker room and behind closed doors, where almost no one could see, he engaged Mavs special assistant Tim Grgurich in an impossibly long hug. "I know I wanted to play,'' said Odom, ending an odd and frustrating 10-day absence from the team with his most energetic effort of the season (nine points, five rebounds, three assists and three blocked shots in 18 minutes). "There are certain things you need to take care of so you move on. Some things beat us down. Sometimes we need to step away from everything to overcome.'' Odom was made to feel welcome by Mavs owner Mark Cuban, who spent two days this week talking with Odom and his agent, Jeff Schwartz. Odom says asking for a buyout of his contract or harboring some level of dissatisfaction with being a member of the defending champs were never issues. "'It was really personal, something I had to tend to,'' Odom said. ''Mark Cuban is a great owner for understanding and knowing that sometimes we have to fix what's going on off the court in order for us to fix what's on the court.'' While Odom finished dressing, he sat upon a stack of papers that were in his chair. What were those crumpled papers? The documents necessary for the veteran to report to the Mavs' D-League team, the Texas Legends, and the documents that rescinded that assignment when Dallas decided that it was more likely to end its four-game losing streak with a properly motivated Odom performing for the big club. And that proper preparation was guided by Grgurich, the legendary and legendarily private NBA assistant coach. Grgurich is employed by Cuban as a Mavs "special assistant.'' He has the freedom to work at his own pace and in his own way. The Mavs asked him to take on this unusual project to not only get Odom game-ready in body but quite likely in spirit, too and the results are obvious. "It's by far the most energy (Odom's) played with the entire year," said Mavs coach Rick Carlisle, who the day before Odom's comeback had challenged the reigning NBA Sixth Man of the Year to play with his "pants on fire. "And I don't think it's close. I would defy anybody to go against that statement ... If he can bring that kind of energy and engagement, it's going to lift our team to a different level." The Mavs (22-16) also received a lift from a source with a more consistent approach to team contributions, last year's NBA Finals MVP Dirk Nowitzki. It speaks to the queer nature of the presence of Odom that Nowitzki's season-high 40 points is but a sidebar to the day's events. Amid some very real questions about traits like "trust'' and "loyalty,'' Dirk and other Mavs leaders expressed acceptance of Odom. "We're happy to see him back because we're a different team when he's playing,'' Nowitzki said. "He was great tonight and he handles the whole situation very well. All we ask him to do is to play hard on both ends of the floor. We want him to have fun out there with the guys and like I said he was great tonight and we're happy to see him back.'' Added Jason Terry, who scored 22: "Tonight he addressed the team before we went out. That address was, 'Guys I need you as much as you need me.' We all looked at him and gave him a big hug. He said, "Sorry,'' and said, "Let's go.'' Then his play tonight spoke louder than those words." Odom serving as Nowitzki's backup helps provide Dallas with a wave of depth few teams can match as long as Odom, dealt to the Mavs in December from the Lakers in a rush of controversy, actually shows up. Here, Nowitzki had 30 points when he went to the bench midway through the third and then in the fourth quarter, with Dallas up by 23, it looked like he and the first-teamers might be done for the night. But the Jazz actually outscored the Mavericks 41-28 in the fourth quarter and went on a 24-8 run to cut Dallas' lead to 93-88 with 1:41 left. Terry and Nowitzki were called upon to close it out as they combined for six points to put Dallas up by nine with 19 seconds remaining, at which time the Dallas bench engaged in more congratulatory gestures, many directed at their returning teammate Odom. "Before the game, I let (teammates) know how much I need them,'' Odom said. "I'm fortunate to have a group of guys like this." It seems the Mavs players are prepared to embrace Odom, as Grgurich did behind closed doors. The American Airlines Center crowd largely did the same thing, warming to the veteran as his wife and reality-TV-show co-star Khloe Kardashian clapped approvingly though the game. And to any observers prepared to counter all of Lamar's impossibly long times with their own drawn-out skepticism-driven evaluations, Odom offered a philosophical answer: "We all go through things, it's a part of life,'' Odom said. "You can either understand or judge. You pick."
Original Story:
http://www.foxsportssouthwest.com/03/...
THE BACKYARD
BEST OF MAXIM
RELATED ARTICLES
DALLAS (AP) -- Lamar Odom will play at least one game in the NBA Development League before rejoining the Dallas Mavericks. The Mavericks said Friday that Odom had been assigned to the Texas Legends. He will be in uniform for the D-League team's home game in Frisco on Saturday night. Odom last played for the Mavericks on Feb. 20. He missed their last game before the All-Star...
Dallas Mavericks forward Lamar Odom won't be going to the NBA Development League after all. Although originially headed to play for the Texas Legends, Odom has been summoned to rejoin the Mavericks for their Saturday game against the Utah Jazz. Odom's ongoing absence led Dallas to make the initial move. The 32-year-old has missed the Mavericks' last four games because...
Well everything isn't always bigger in Texas, especially for former Los Angeles Laker, Lam Lam Odom. He was assigned to the D-League by the Dallas Mavericks today. http://www.insidehoops.com/blog/  has the scoop: The Dallas Mavericks announced today that they have assigned forward Lamar  Odom to the Texas Legends of the NBA Development League. Odom (6-10, 230) has...
Lamar Odom was in uniform Saturday night after he returned to the Dallas Mavericks without playing a planned game in the NBA Development League. Dallas coach Rick Carlisle said Odom had been recalled and will play against the Utah Jazz in his first game since Feb. 20. Odom had been set to play for the Texas Legends on Saturday night after missing four straight games for the Mavericks...
Dallas Mavericks forward Lamar Odom will play a game in the NBA Development League the team announced Friday.Odom has been assigned to the Texas Legends and will play for the D-League team on Saturday night before returning to the Mavericks.The 32-year-old has missed Dallas' last three games because of a family matter.Odom is averaging 7.7 points and 4.5 rebounds in 32 games...
As a sign of just how dysfunctional this Lamar Odom saga has become for the Dallas Mavericks, Dirk Nowitzki scored 40 points in Saturday's 102-96 victory against Utah and was an afterthought. Actually, afterthought is too strong. Nobody thought of him at all. He dressed quietly and exited without a single question about his absolute basketball brilliance. "Way to go, L...
The Dallas Mavericks have assigned Lamar Odom to their D-League affiliate, the Texas Legends, on what's being called a "rehab stint" to "get his legs back under him". Some view the demotion as a way to remove Khloe Kardashian from the sports landscape like one might remove a clump of cat urine from a rancid litter box, while others see it as a pretty direct "go away...
Dallas Mavericks coach Rick Carlisle's patience with Lamar Odom is growing thin. Odom's ongoing absence led the Mavericks to send the struggling forward to the NBA Development League. He has been assigned to the Texas Legends and will play for the D-League team on Saturday night before returning to the Mavericks. "When he comes back, we're going to find out very...
Exhibit A:  Khloe Kardashian may represent a minor distraction to Lamar Odom. This could explain why the guy has seemingly lost his ability to play basketball. All in all, Lamar Odom is facing a meteoric downfall. Seriously, he was on the cusp of being an All-Star, he was the NBA Sixth Man of the Year – now the D-League? What the hell… Here are some explanations in photo….
The lid hasn't been completely lifted off the Lamar Odom absence -- and what I'm hearing regarding the deep-seated reason is more explosive that anything speculated so far. But the lid has been lifted off the Mavs'' tolerant silence on the matter thanks to coach Rick Carlisle, who blasted the wayward star not once but twice in media visits before Friday's Mavs-at-Hornets game.
Lamar Odom has missed the team's last three games due to personal reasons.
Lamar Odom was once a major part of the front line for the Los Angeles Lakers, arguably the premier franchise in the NBA. However that appears to be a long time ago. Just minutes ago the Dallas Mavericks have officially announced the assignment Lamar Odom to the D-League's Texas Legends. Sorry Khloe Kardashian. Love this tweet from @TheIllimunati "The Kardashians have sent...
Mavericks News

Delivered to your inbox

You'll also receive Yardbarker's daily Top 10, featuring the best sports stories from around the web. Customize your newsletter to get articles on your favorite sports and teams. And the best part? It's free!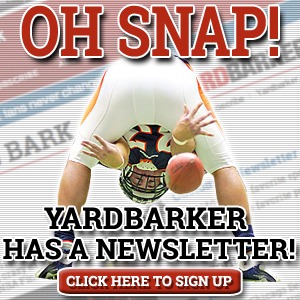 Latest Rumors
The Backyard

Today's Best Stuff

For Bloggers

Join the Yardbarker Network for more promotion, traffic, and money.

Company Info

Help

What is Yardbarker?

Yardbarker is the largest network of sports blogs and pro athlete blogs on the web. This site is the hub of the Yardbarker Network, where our editors and algorithms curate the best sports content from our network and beyond.