Found November 16, 2013 on Waiting For Next Year:
PLAYERS:
C.J. Miles
,
Anderson Varejao
,
Dion Waiters
,
Andrew Bynum
,
Earl Clark
,
Alonzo Gee
,
Tyler Zeller
,
Tristan Thompson
,
Josh McRoberts
,
Kemba Walker
,
Steve Clifford
,
Michael Kidd-Gilchrist
,
Kyrie Irving
,
Mike Brown
,
Jarrett Jack
,
Anthony Bennett
TEAMS:
Charlotte Hornets
,
Cleveland Cavaliers
,
Cleveland Browns
I'll begin with echoing a tweet I fired off in the immediate aftermath of the Cavaliers third straight loss while still inside Quicken Loans Arena in Section 121. I've been patient. I remain optimistic. But I'm mad as HELL about this game! 4th given away this year. SECOND TO THE BOBCATS! Unacceptable — Kirk (@WFNYKirk) November 16, 2013 For nearly three quarters, the Cavaliers were winning an ugly offensive display on both ends. Then, the depleted second unit started a landslide, and the starting unit only continued it as the Bobcats went on a 37-14 run at one point to take a 11 point lead. Charlotte held on for a 86-80 win, their second against the Cavaliers already in this young season. Everyone has their breaking point in regards to panic, and I reached mine last night. I've activated the panic button, and I've entered the panic room! 1 For the majority of this game, this was two defense-first squads battling it out with the Cavaliers owning a small single-digit lead for nearly the entire way. Offensively, the team was getting some good looks that were just spinning out of the hoop. C.J. Miles and Anderson Varejao got the starts with both Dion Waiters and Andrew Bynum out of the lineup due to sickness and family reasons respectively. The other surprise was Earl Clark getting the last-second surprise start in place of Alonzo Gee. Clark, you will recall, went from starting the team's first six games to recording two straight DNP-CDs last week before playing in Wednesday's blowout loss. The first quarter leading scorer for the Cavaliers was, as you could have guessed, Tyler Zeller. Wait, what? Yes, Tyler Zeller, who has been nothing but a string of moving picks and clanked jumpers most of the season in spot duty behind Bynum and Varejao, dropped in five first quarter points. Zeller also took a charge and had a nice block from behind in transition. We saw several minutes in this one of Tyler covering his brother Cody and each of them got a chance to back the other down in the post. Cody outscored Tyler 8-5, and that was far from the storyline in this game, but it was nice to see Tyler get some much needed confidence. In the first half, the offense ran through Tristan Thompson a decent amount, and he got some great looks, putting in 9 first half points. I really like Tristan's ability to operate from 12 feet and in right now. There was a little too much dribbling and some careless turnovers in the first half, but the wine and gold's defense was making up for it with consistent effort and active hands. Let's talk a little bit more about that defense. It allowed 12 first quarter points, 33 first half points, and 35% shooting at the break. They also forced 13(!!) first half turnovers, which is phenomenal. Josh McRoberts was taking and clanking long jumpers, Kemba Walker was meeting obstacles at the rim and spinning the ball up wildly out of control, and the 'Cats were just all out of sorts on offense, so much that their head coach Steve Clifford called a timeout ten seconds into the second quarter when his offense was essentially just standing around doing nothing. From there, however, it was a blur of Cavalier turnovers (9 in the second half), layups (20 points allowed in the paint), and Josh McRoberts dagger threes (3 in the second half). Guys like Michael Kidd-Gilchrist (16 points, 8 rebounds) set the tone for the Bobcats as they turned the tables on the Cavs. The only real bright spot for the Cavs was Earl Clark in his quest to stay in the rotation posting 15 points on 6-of-7 shooting and 5 rebounds in 25 minutes. Kyrie Irving dished out 10 assists to go with 18 points, but he had 6 turnovers. Tristan Thompson posted a double-double with 15 and 10 boards. Because of the bench's ineffectiveness (just 20 points), the starters had to come back early in the fourth and play heavy minutes (Tristan – 40, Kyrie – 38), which doesn't bode well for tonight's game in Washington. This is the most frustrating thing with the Cavaliers, not just in this game, but all season long. They have stretches where they look like a playoff team. They have moments where it looks like they're in year three of Mike Brown's defensive system. They've went toe-to-toe with Brooklyn, Indiana, and Chicago this season for the majority of all of those games. But, something, something is very wrong. I think it has to start with Kyrie Irving. Irving's the star of this team, and he will be for the immediate future. In the NBA, you go as far as your star takes you, and right now, Kyrie, short of his heroics against Philadelphia at home, has been a resounding failure this season. He's shooting just 38%, he's averaging well over 3 turnovers per game, and his defensive rating is worse than everyone on the team not named Karasev and Dellavedova.  Irving's shot attempts have gone UP, and yet, he's averaging over 3 points per game LESS. His handle seems loose, his ability to take over the game late has been neutralized, and his attitude has flat-out sucked. I saw one play where he didn't get a foul call, looked at the official, and then jogged half-heartedly back down the court as the Bobcats scored. THAT is the kind of crap that is unacceptable. You want to be a star, a max player? Act like it! I've been largely disappointed with Irving's lack of leadership, but I'm even more upset with Jarrett Jack, who by all accounts was supposed to be the tough but calming influence this team needed to make the next step. We were cautioned about Jack's propensity to take some hero shots even with the likes of Curry and Klay Thompson out on the court in the Bay Area. This is different, though, as Bill Nagel said on Twitter last night, Jack has all the look of a guy who just got a cushy contract. By the eye test, his guard defense has been worse than Irving's or anyone else's for that matter.  Worse yet, with a second unit led by him, the Cavaliers gave back their 12 point lead and finished the end of the third quarter with a series of turnovers and allowed dunks. Look, I get that Jack is out there with a less-than-desirable crew with two rookies (Bennett and Karasev), Tyler Zeller, and Alonzo Gee, but taking every shot in isolation without offensive flow and then not being accountable on the defensive end set the tone for that entire unit. Last night, there was a point where I made the comment that the team needs someone with a bigger shoe size than Mike Brown to kick them in the behind. That's more of a frustration with the players' effort rather than Mike Brown's ability to motivate them. However, at some point, if Brown can't get this team consistently competing at both ends of the floor, buying into the plan that he's laid out for them, it's going to be a major issue. Overall, I think there's many contributing factors to the instability of the Cavaliers right now. They're lacking a true leader on the floor. There's the nightly question of whether Andrew Bynum will play or not. When he's in, they're trying to make him the focal point of the offense (as they should). But when's he out, they have to go back to playing a different style. For a team that's 29th in offensive efficiency right now, that's a difficult task. Dion Waiters has played better offensively this season, but defensively, he's prone to lapses and Brown's been riding him pretty hard. Anderson Varejao's clearly lost a step or two, and it's effecting him more on defense than anything. Anthony Bennett hit his first shot last night, but he only saw 8 minutes of action. I am really trying to be patient here. I'm so tired of the Harrison Barnes/Victor Oladipo/Ben McLemore "wish we had them/what were you thinking, Chris Grant?" discussions. Dion Waiters is improving, and Tristan Thompson's has done absolutely NOTHING to make me believe that he wasn't the right choice with the fourth pick. Anthony Bennett has struggled, but he's also getting small minutes, recovering from injury, still working into game shape, AND we all knew that he was going to be brought along slowly in a bench role behind Thompson, Varejao, and Bynum. Questions about this team's longterm future are fair, but with how most of them are being framed, they're still an overreaction. But, THIS, this current state of affairs, last night's game, this past week, everything since the Brooklyn game, it's all fair game for fervent criticism. Kyrie's got to execute, this team needs to compete for 48 minutes, Mike Brown's got to get through to these guys, a leader needs to emerge, and they have to stop shooting themselves in the foot with careless turnovers. We all rightfully buried the #TankStrong agenda with the end of last season. If we have to dig it up again for a lost season, someone else is going in the ground in its place. ___________________________________ I'm certain that in three years of blogging here, that's already the most times I've used the word "panic".
Original Story:
http://www.waitingfornextyear.com/201...
THE BACKYARD
BEST OF MAXIM
RELATED ARTICLES
The guys on the Cleveland Cavaliers' roster apparently doesn't know how this is supposed to work. A players-only meeting is intended to get guys on the same page and to right the ship. An altercation is the last thing that […]
Kyrie Irving had Glen Rice Jr. dancing around the court with a couple crossovers on this possession during the Washington Wizards-Cleveland Cavaliers game Saturday night. Irving is known as one of the league's finest ball-handlers in today's game. Rice Jr. learned first-hand what can happen when Irving has the ball and space to operate. Kyrie tore it down in this contest, scoring...
Kyrie Irving is still trying to learn how to be the Cleveland Cavaliers' leader, and he has looked forced and unnatural in that role at times. Teammates believe Irving is still learning the boundaries of leadership, including how to be critical of teammates without showing them up and offending them. "He's trying to figure it out," one Cavaliers teammate said Saturday....
The Cleveland Cavaliers haven't exactly gotten off to a racing start this season, a year in which some picked them to return back to the playoffs for the first time since LeBron left. Reportedly the team held a players-only meeting after getting trounced by 29 at Minnesota. Some of the reports reference finger-pointing, other say […]
Kyrie Irving is sporting a swollen, purple right eye, but his nose is straight. And that's all that matters to the Cavaliers point guard. Even so, Irving will have to wear a protective face mask for about two weeks, he said, after learning Friday that he suffered a broken nose when he was elbowed by the Timberwolves' Corey Brewer during the first quarter of Cleveland'...
Anthony Bennett's NBA career has not gotten off to the best start. The Cleveland Cavaliers selected him with the No. 1 pick in the 2013 NBA Draft, but he's failed to meet expectations by averaging 1.4 points, 0.1 assists and 2.9 rebounds in 12.9 minutes per game this season. At the end of Cleveland's 124-95 loss to the Minnesota Timberwolves on Wednesday night, Bennett stole...
Anthony Bennett has had a slow start to his NBA career, but the Cleveland Cavaliers are not considering sending him to the D-League. "The Cavs think Bennett can learn and develop more here at the moment," wrote Cavaliers' beat writer Mary Schmitt Boyer. A No. 1 pick has never been sent to the D-League, though Hasheem Thabeet was sent there by the Memphis Grizzlies as the No. 2 pick.
Anthony Bennett has had a rough start to his NBA career, but the Cleveland Cavaliers are not considering making him the first No. 1 overall pick to be sent to the D-League. No No. 1 pick has been sent to the NBA Development League, but the No. 2 pick in 2009 — Hasheem Thabeet — did. The Cavs think Bennett can learn and develop more here at the moment. H/T Cleveland Plain Dealer
Kyrie Irving scored nine of his 41 points in overtime to help the Cleveland Cavaliers snap a three-game skid with a 103-96 victory over the Washington Wizards on Saturday night. Irving scored seven straight points on three possessions in overtime to give Cleveland the lead for good. He later added an 18-foot jumper to match his career high and finish 14 of 28 from the floor and...
Kyrie Irving scored nine of his career high 41 points in overtime, leading the Cleveland Cavaliers to a 103-96 win over the Wizards in Washington on Saturday night. After a 29 point loss to Minnesota, the Cavs called a players only meeting to iron things out. Starting guard Dion Waiters did not make the trip to DC, but coach Larry Brown said it was injury related. Nene scored 24...
News and notes as NBA teams begin to reach double figures in games played: • Kyrie Irving is a former Rookie of the Year and East All-Star, but the Cavaliers believe there is room for improvement. The Cavs haven't been pleased with Irving's ball distribution through the first nine games. While they don't consider Irving a selfish player, they feel he has been bypassing...
After their Midwest mission failure, the Wizards are back home and prepping for the Cleveland Cavaliers in what will be the latest chronicle of the John Wall-Kyrie Irving Clashfest. Here are some news and updates coming out of the Phone Booth, most of it courtesy of insider god, Michael Lee: - Nene apologized for his […]The post News & Notes: Nene, teammates group hug; Martell's...
NBA News

Delivered to your inbox

You'll also receive Yardbarker's daily Top 10, featuring the best sports stories from around the web. Customize your newsletter to get articles on your favorite sports and teams. And the best part? It's free!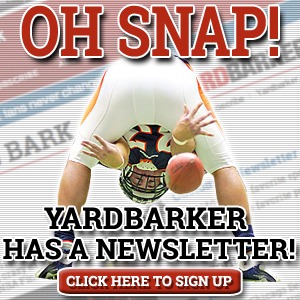 Latest Rumors
The Backyard

Today's Best Stuff

For Bloggers

Join the Yardbarker Network for more promotion, traffic, and money.

Company Info

Help

What is Yardbarker?

Yardbarker is the largest network of sports blogs and pro athlete blogs on the web. This site is the hub of the Yardbarker Network, where our editors and algorithms curate the best sports content from our network and beyond.