Found May 12, 2012 on Fox Sports West:
PLAYERS:
Zach Randolph
,
Marc Gasol
,
Chris Paul
,
Blake Griffin
,
Randy Foye
,
Maurice Williams
,
Reggie Evans
,
Eric Bledsoe
,
Kenyon Martin
,
Hamed Haddadi
,
Caron Butler
,
Tony Allen
TEAMS:
Memphis Grizzlies
,
Los Angeles Clippers
,
New Orleans Pelicans
LOS ANGELES After Zach Randolph and Marc Gasol exited the postgame interview room, they jumped at the chance to hop on an equipment cart that whisked them away to the Memphis Grizzlies bus. It seemed like a fitting reward for the two big men who resuscitated the Grizzlies season by sparking a 90-88 victory over the Clippers, evening their series at three games apiece. Or was it something else? "We hurt, man," Randolph said with a chuckle as he settled in for the ride. "We hurt." That was a dig at Clippers star Chris Paul, who was clearly not the same after straining his hip flexor late in Game 5. Blake Griffin was a lesser factor, too, after spraining his knee on Wednesday more solid than spectacular. But it was Paul, who had rescued the Clippers down the stretch in their three victories and had nearly done so in two of their losses. Where he had been assertive, commanding and clutch, Paul was none of the above on Friday. He contributed 11 points, seven assists and three steals, but he began the game hesitantly and finished it haltingly. In the fourth quarter where Paul has begun to garner consideration as the NBA's best closer he was a cipher. He scored one point, did not register an assist and turned the ball over twice as the Clippers wasted an eight-point lead and an opportunity to end the series. Now, they'll have to return to Memphis for Game 7 on Sunday. "We didn't want to go back to Memphis, not until next season sometime," Paul said. "But what can we do about it? We've got to leave tomorrow, go to Memphis, get some rest and be ready to play. Anybody know what time the game is?" Noon, Paul was told. "Cool," he said. "We can get in and get out." Unless the Clippers defy considerable odds, they'll be on a return flight to Los Angeles rather than moving onto San Antonio, where Sunday's winner will play the Spurs in the Western Conference semifinal series opener on Tuesday. Home teams are 86-21 in Game 7s. One of the home teams that lost was Paul's New Orleans Hornets, who fell at home to San Antonio in the seventh game of the 2008 conference semifinals. Paul has said that loss has haunted him, believing the Hornets would have presented more problems for the Lakers than the Spurs, who were easily dispatched, and he hasn't been past the first round since. "It always will stay with him," Paul said. Unless Paul and Griffin regain their health or other Clippers, particularly Randy Foye and Mo Williams, regain their form Paul will have another game that will gnaw at him. In this one, the Clippers were carried past a woeful start by their energetic bench Reggie Evans, Eric Bledsoe and Kenyon Martin, three players who keyed the 24-point fourth-quarter comeback in the series opener. And when Bledsoe, who had 14 points, confidently sank a 21-footer, the Clippers enjoyed a 76-68 lead with 8:31 left. All that seemed necessary was turning the game over to Paul, who had been scintillating down the stretch in this series. Instead, it was the Grizzlies who dug deep. Randolph and Hamed Haddadi were relentless in the paint, blocking three shots and collecting six rebounds as Memphis scored 10 consecutive points. Then, with the score tied at 80, Paul committed back-to-back turnovers. The first one was converted into Mike Conley's transition 3-pointer, which gave the Grizzlies a lead they never relinquished. Memphis, as is their wont, gave the Clippers plenty of opportunities but Foye missed a pair of jumpers, Paul missed a driving layup and a free throw, and Caron Butler missed a 3-pointer and crashed into Foye, knocking him out of bounds after he had rebounded a missed Grizzlies free throw. Griffin, who finished with 17 points, five rebounds and six assists, played just five minutes in the fourth quarter, when he did not attempt a shot and had just one rebound. "You guys saw it with your own eyes, just like me," Foye said. "Paul and Griffin both had injuries last game, so they're not going to go out there and be the same Chris or the same Blake." The topic of injuries to the Clippers' stars appeared to amuse many of the Grizzlies. "I don't know nothing about no injuries," said Memphis guard Tony Allen, one of the league's premier defenders who has spent more time on Paul as the series has progressed. "All I know is Clippers versus the Grizzlies. That's all I know. I don't pay any attention to the injury report." Gasol reminded everyone that in such a rugged series everyone has assorted aches and pains, noting that nearly everyone in his locker room were accessorized with ice packs. Randolph, seated next Gasol, chimed in when the subject of Paul's injury came up. "I didn't know he was hurt," said Randolph, who is not at full strength after missing most of the season with a knee injury. "Is he hurt? I didn't know he was hurt. Everybody's hurt. It's the playoffs, man. He ain't looking for no excuse. My knee hurts. I ain't looking for an excuse." The Grizzlies, in evening the series, seem to have discovered a few answers. They are dominating inside, grabbing 16 more rebounds than the Clippers on Friday. Gasol had another excellent game, scoring 23 points and grabbing nine rebounds, and Randolph added 18 points and 16 boards. But the Clippers knew that would be a problem. What they didn't know is that Paul, their security blanket at the end of games, wouldn't always be there. The question looming as the series heads back east for its conclusion is whether Paul can put himself back together and his team, too. "I'm not dead," he promised, drawing laughter. Sure enough, there was a pulse. But check back Sunday and we'll know for sure.
Original Story:
http://www.foxsportswest.com/05/12/12...
THE BACKYARD
BEST OF MAXIM
RELATED ARTICLES
Blake Griffin sprained his left knee, while Chris Paul endured a strained right hip flexor and jammed middle finger.
The Clippers sent the Grizzlies home this afternoon, winning game 7 - 82-72 in Memphis.  During the post game celebration, Blake Griffin was photographed holding up a "baby" Chris Paul sign - sucking on a Clippers binkie!  So awesome.  If they win the next round, I bet they have a fat head of him in a diaper full of number 2.  
MEMPHIS- The Los Angeles Clippers stepped up and fought through the pain and sunk the Memphis Grizzlies on their home court in a deciding Game 7 of their Eastern Conference quarterfinals series. Please click the link below to read this story.
LOS ANGELES– In the Battle for Los Angeles, both the Clippers and the Lakers are falling to their knees at the same time. Each team should be done by now having had their prey one game away from elimination. To read this story and watch a recap video of the Clippers Game 6, please click the below.
He hasn't been 100 percent -- he's still fighting through the torn MCL he sustained way back on Jan. 1. He hasn't had the quickness in the moves or any hop in his jump shot, which didn't have much hop to begin with. But on Friday at Staples Center in Game 6 of a first-round Western Conference series, with his team's season on the line, Grizzlies forward Zach...
By late Thursday morning, Clippers All-Star power forward Blake Griffin, who suffered a sprained left knee during Wednesday nights Game 5 of the playoffs against Memphis, had yet to get an MRI on the knee. But the Clippers were expecting Griffin to get the test done sometime this afternoon and to get the results back soon after. Griffin had indicated after Game 5 that his knee was...
The Los Angeles Clippers went from mediocre to an instant playoff contender after the arrival of Chris Paul back in December of 2011.  Their young star, Blake Griffin, dubbed themselves as "Lob City", which was fitting to their style of play. With the Clippers currently playing the Grizzlies in the 1st-round of the NBA Playoffs, the young Clippers team have been engaging in...
The Los Angeles Clippers are 0 for 2 in closeout games, and now their playoff future comes down to a decisive Game 7. Win and the franchise can savor a landmark series victory. Lose and the Clippers will face the same derision that has dogged them for years. ''It's do or die now,'' Blake Griffin said. The Clippers put themselves in this must-win situation by...
The stubborn Memphis Grizzlies aren't the only obstacles in the Los Angeles Clippers' path to closing out a rare playoff series victory. Blake Griffin and Chris Paul are banged-up heading into Game 6, and Caron Butler continues to play with a broken left hand. The Clippers could have earned some much-needed rest with a win in Game 5 Wednesday night. Instead, they lost 92...
Marc Gasol scored 23 points, Zach Randolph had 18 points and 16 rebounds, and the Memphis Grizzles rallied in the fourth quarter to beat the Los Angeles Clippers 90-88 Friday night, forcing a decisive seventh game in the series. Rudy Gay and Mike Conley added 13 points each to help the Grizzlies win for the first time in the Western Conference series at Staples Center. Blake Griffin...
NBA News

Delivered to your inbox

You'll also receive Yardbarker's daily Top 10, featuring the best sports stories from around the web. Customize your newsletter to get articles on your favorite sports and teams. And the best part? It's free!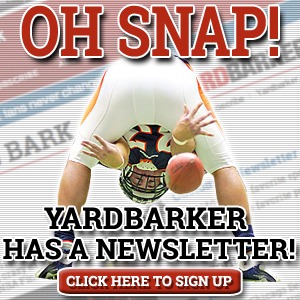 Latest Rumors
The Backyard

Today's Best Stuff

For Bloggers

Join the Yardbarker Network for more promotion, traffic, and money.

Company Info

Help

What is Yardbarker?

Yardbarker is the largest network of sports blogs and pro athlete blogs on the web. This site is the hub of the Yardbarker Network, where our editors and algorithms curate the best sports content from our network and beyond.