It's been a very difficult off season for Paul Pierce's emotions.   He has said many times over his career that he wanted to retire a Celtic.   He prided himself in staying with the same team throughout his career.  But he also said recently that he didn't want to be part of another rebuild.  From his point of view, I suppose that keeping the team together and trying for one more run at a championship would have been ideal. But, Danny Ainge had other thoughts and decided that this was the season to begin the rebuild.   Danny Ainge did the best he could to find a great situation for both Pierce and Garnett.   They have a beautiful new building, a hall of fame player as a coach, an All Star point guard, and center, and with Paul Pierce, Kevin Garnett, DeronWilliams, Joe Johnson, and Brook Lopez, they have one of the more talented starting units in the league this season. They also have bench support and so are considered to be contenders this season.   Pierce's situation with the Nets far outweighs what he would have faced with a rebuilding, middle of the pack Celtics team.  At least on paper.  While it had to be tough for Pierce to leave Boston after so many years there, he has to see the position that Danny has put him in is the best situation for him. He voices his thoughts on the trade in this short video, and he sees Brooklyn as a great fit, especially since KG will still be with him there. (H/T Nets Daily) But even with the great fit in Brooklyn this season, Pierce's thoughts on his future are still in Boston, according to this morning's Globe article. "Ultimately, what I would like to do is have a business in Boston," he said. "Maybe like a sports bar. I would love to do something like that here. None of the former Celtic great players have come and done that. I thought about it, and why hasn't anyone come and opened up a nice restaurant? You see the Don Shula restaurant, the Michael Jordan restaurant, and Magic [Johnson] got the theaters in LA. Why nobody here? All this history, all these championships and love, why has nobody done that? "I am going to still have relationships here. I'm always going to come to this city. Every year, when I'm done, I'm going to have a reason to come here." "Who knows? I may be working for Wyc Grousbeck or Danny Ainge," he said. "A lot of players don't understand it. I've always understood it. And [other players] let their pride and ego get in the way. I've made a lot of money here, I've built relationships, won a championship here, I thank y'all for everything y'all gave me. How can I be mad for everything they've given me. I'm thankful." Pierce's contract in New Jersey ends this season. Depending on how this season goes in Brooklyn, he may choose to stay with the Nets another year, or he may choose to retire, or he may even come back to Boston for one final season. But whatever he chooses, he has made it clear that life after playing will include Boston. [Discuss on CG Forums!]
Original Story:
http://celticsgreen.blogspot.com/2013...
MORE FROM YARDBARKER
NBA News

Delivered to your inbox

You'll also receive Yardbarker's daily Top 10, featuring the best sports stories from around the web. Customize your newsletter to get articles on your favorite sports and teams. And the best part? It's free!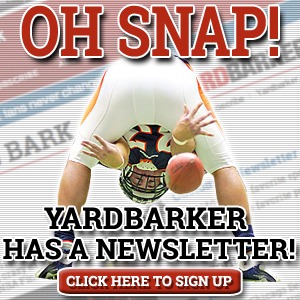 Latest Rumors
Best of Yardbarker

Today's Best Stuff

For Bloggers

Join the Yardbarker Network for more promotion, traffic, and money.

Company Info

Help

What is Yardbarker?

Yardbarker is the largest network of sports blogs and pro athlete blogs on the web. This site is the hub of the Yardbarker Network, where our editors and algorithms curate the best sports content from our network and beyond.