Found April 18, 2013 on Sports Blog Net:
[caption id="attachment_200" align="aligncenter" width="900"] Miami is poised for another title run, finishing with a 66-16 record and earning home court throughout the playoffs.[/caption] In what has been a thrilling NBA season filled with emotion, now is the time where greatness shines brighter than ever before. Players like LeBron James, Kevin Durant and Carmelo Anthony look to build their legacy by capturing an NBA title. Teams go through a multitude of trials and tribulations during a grueling 82-game schedule. However, the intensity only grows from here on out. From the Perimeter has broken down every first, second, third and final round matchup in the NBA playoffs; projecting outcomes from the opening tip to the presentation of the Larry O'Brien trophy. Western Conference: 1st Round: (1) Oklahoma City def. (8) Houston 4-1 (4) Los Angeles Clippers def. (5) Memphis 4-3 (3) Denver def. (6) Golden State 4-1 (2) San Antonio def. (7) Los Angeles Lakers 4-2 2nd Round: (1) Oklahoma City def. (4) Los Angeles Clippers 4-1 (3) Denver def. (2) San Antonio 4-2 Conference Finals: (3) Denver def. (1) Oklahoma City 4-2 -The Nuggets fast paced offense is orchestrated by Ty Lawson, and with a dominant rebounder in Kenneth Faried, this Denver squad can make a deep run in the postseason. This will be attributed to an equally deep bench and team-first atmosphere instilled by coach George Karl. Eastern Conference: First Round: (1) Miami def. (8) Milwaukee 4-0 (5) Chicago def. (4) Brooklyn 4-3 (3) Indiana def. (6) Atlanta 4-1 (2) New York def. (7) Boston 4-3 Second Round: (1) Miami def. (5) Chicago 4-2 (2) New York def. (3) Indiana 4-1 Conference Finals: (1) Miami def. (2) New York 4-3 -In what seems like a no-brainer to some, the Miami Heat will come out of the eastern conference. It won't be an easy road however, facing two tough defensive teams in Chicago and New York. NBA Finals: (1) Miami def. (3) Denver 4-2 -LeBron getting his second ring is all but inevitable in the 2013 playoffs, and the only way Denver will stay competitive in this series is with the help of their raucous home crowd. If the Nuggets can steal a game in Miami, there's potential for a monumental upset by Denver. However, LeBron and company are men on a mission. For everyone else in the NBA, it looks like mission impossible.
Original Story:
http://fromtheperimeter.sportsblognet...
THE BACKYARD
BEST OF MAXIM
RELATED ARTICLES
Blake Griffin has a very important announcement to make: Move over Carmelo Anthony, he is going for the 2013 NBA scoring title.
Kevin Durant would need to score more than 70 points to surpass current points leader Carmelo Anthony to take the 2012-13 NBA scoring title. The sidelined Anthony will take the title with no contest from Durant. Durant posted a photo on his Instagram account on Wednesday morning stating that he will sit out of Wednesday night's game. He offered a message to those disappointed that...
MIAMI Shane Battier knows exactly how LeBron James was looked upon a year ago. He even provided a demonstration. The Miami Heat forward cocked his head to the right. Then he halfway closed his right eye. People were skeptical and sort of gave him the hairy eyeball, Battier said. Research turned up that Battier was uttering an expression that means to look at somebody disapprovingly...
Advanced statistics have made quite a bit of headway in the basketball world over the past couple of years.  However, the general public, NBA pundits, and NBA front offices still tend to fawn over players that score a lot of points, regardless of how efficient they are.  Which is why a player like Carmelo Anthony, who the advanced stat Wins Produced ranks as the seventh (!!) top...
Down by a score of 53-49 at the end of the first half, and defense a concern, the Knicks came out in the second half and gave up a total of 25 points, including just 8 in the 4th quarter. It was the lowest point total in a second half ever in the much storied Celtics playoff history, and the Knicks went on to win game 1 of the series by a final score of 85-78. It wasn't pretty...
By Kenneth Teape After a 19-year wait the Knicks once again sit atop the Atlantic Division as champions, fitting that their first round matchup will be against the Boston Celtics, winners of the past four Atlantic Division crowns before this season.  This will be one of the more entertaining first round series of the NBA Playoffs this season as the rivals thoroughly dislike each...
In five seconds, tell me how many scoring titles Michael Jordan won and how many titles he won. You guessed on one, but you knew the other without even thinking. Scoring titles are nice, but in the grand scheme of things, they mean nothing. Kevin Durant knows that and I hope Carmelo Anthony knows that as well. Want to be a legendary player? Have to get the ring and any fan that doesn't...
New York Knicks coach Mike Woodson doesn't think Amar'e Stoudemire will play in the team's opening-round playoff series against the Boston Celtics. "I think he's going to be out,
The Boston Celtics kick off the 2013 NBA Playoffs against the New York Knicks Saturday at 3pm.  What can we expect? The Big 3 era Celtics have always been a bit of a "box of chocolates" team when the playoffs roll around. In 2008 they entered the playoffs as a juggernaut; winning 66 regular season games and posting a per-game point differential of +10.3.  When the playoffs...
    The Miami Heat are potentially set up for a dynasty with the likes of LeBron James, Dwayne Wade, and Chris Bosh in the fold. But with each player possessing the option to opt out after next season, the question has always been whether or not the Heat would be able to keep all 3 down the road. With the potential luxury tax penalties for teams over the salary cap, keeping this...
Time Magazine's list of the 100 most influential people in 2013 include five sports figures: LeBron James, Lindsey Vonn, Jay-Z, Mario Balotelli and Li Na.
NBA News

Delivered to your inbox

You'll also receive Yardbarker's daily Top 10, featuring the best sports stories from around the web. Customize your newsletter to get articles on your favorite sports and teams. And the best part? It's free!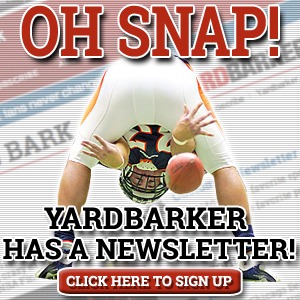 Latest Rumors
The Backyard

Today's Best Stuff

For Bloggers

Join the Yardbarker Network for more promotion, traffic, and money.

Company Info

Help

What is Yardbarker?

Yardbarker is the largest network of sports blogs and pro athlete blogs on the web. This site is the hub of the Yardbarker Network, where our editors and algorithms curate the best sports content from our network and beyond.