Found July 23, 2013 on All Sports Everything:
PLAYERS:
LeBron James
,
Andrew Bynum
,
Jrue Holiday
,
Nerlens Noel
,
Michael Carter-Williams
,
Furkan Aldemir
,
Carmelo Anthony
TEAMS:
Miami Heat
,
Cleveland Cavaliers
,
New Orleans Pelicans
,
Philadelphia 76ers
,
New York Knicks
,
Charlotte Hornets
Next season, the Philadephia 76ers are expected to be a very bad basketball team. Again.  Yet, in a surprising move by Philly's hard to please fanbase, some Sixers fans have accepted their plight, and are embracing the downturn that the organization is currently enduring. Why?  Two words:  Andrew Wiggins.  Sixers fans believe purposefully tanking this season will result in a terrible record that will hopefully land them Wiggins, the Canadian sensation who's considered the next LeBron James or Kevin Durant.  From a dedicated #WinlessforWiggins twitter account, to exploring #WinlessforWiggins tshirts, and a five pronged #WinlessforWiggins plan specifically outlining surefire ways the Sixers can sabotage the season, the City of Brotherly Love is showing a spirited attempt at supporting its team despite a miserable season awaiting them.  They're even Facebook official with it. Further fueling the fire that the coachless Sixers have no intentions of winning is the approach they've taken this offseason.  Usually, NBA teams are so competitive, they're willing to overpay for talent that pushes them way above the salary cap.  The consequence to exceeding the salary cap is paying a luxury tax, which isn't uncharted territory for most teams.  However, rarely do we hear about teams who are well below the minimum salary, $52.8 million, set by the NBA.  Yet, according to Hoopsworld, the Philadelphia 76ers fall into that category. With Andrew Bynum signing with the Cleveland Cavaliers and Jrue Holiday being traded to the New Orleans Pelicans, the 76ers have a few open roster spots to fill.  Combined, the team's current salaries total $39.6 million, $13.2 million short of the minimum.  The 76ers will eventually sign rookies Nerlens Noel and Michael-Carter Williams, but together their rookie contracts will only put the 76ers' spending total at $45 million.  Also, the Sixers may consider signing second round picks Arsalan Kazemi and Furkan Aldemir, but they'll make $500,000 each, if that much.  The Sixers still have a nice chunk of change to play with. Between a 2014 rookie class that's expected to be favorable and an appealing free agency class that stars LeBron James and Carmelo Anthony, the 76ers seem poised to suffer through another season of rebuilding in exchange for better positioning next season.  Philly has one of the toughest fanbases within sports.  And generally speaking, most fans are shortsighted and crave immediate gratification, wondering why executives can't build a team that's competitive enough for today and tomorrow, but somehow the Sixers have managed to win over some of its fans.  Although, if the Sixers fall short of landing Wiggins, Sixers' fans might revolt against team execs, because after all, nothing is guaranteed.  Just ask the Charlotte Bobcats. -@itsshanarenee Props:  Hoopsworld
Original Story:
http://allsportseverything.com/2013/0...
THE BACKYARD
BEST OF MAXIM
RELATED ARTICLES
A VISIT FROM THE KING
Tweet Fresh off of winning him second NBA championship and fourth MVP award, LeBron James was overseas visiting the Philippines with Nike. While there James decided to take part in an exhibition game and gave the fans a few highlights: LeBron is well on his way to becoming the international icon that he set out [...]
Shown here is LeBron James taking part in a Nike promotional tour in Manila, Philippines. If one takes a closer look at the picture, one can see that LeBron James [...]
It's well known that the Lakers are targeting the summer of 2014 and its vaunted free agent class to jump back into serious title contention. However, you can probably take one of the team's likely top targets off of the board. TMZ's cameras caught up with Carmelo Anthony leaving a Hollywood spot earlier this week, and flatly asked the Knicks forward if he sees himself wearing...
As the 2016 Olympic Games inch closer, international basketball tournaments are beginning to pop up. Tournaments in this summer in Slovenia and Venezuela are kicking off in August and the main event next summer in Spain (Basketball World Cup) will likely determine which country will earn a slot at the Rio games and shot at gold. But if Team USA wants to defend its gold medal...
The speculation has already started around the country, and most importantly, Cleveland, in regards to the future of point guard Kyrie Irving. Irving has the goods to be a star, but many in the Cleveland community who were a witness to LeBron James taking his talents to South Beach don't want to go through that hurt again with Irving. Irving is aware that people have concerns about...
According to a report via Marc J. Spears of Yahoo! Sports, two-time Olympic gold medallist LeBron James, may have played his last game for Team USA. James, 28, will not play for USA Basketball during the 2013 world championships in Spain and is doubtful to participate in the 2016 Olympics in Brazil, a source close to the Miami Heat forward told Yahoo! Sports on Wednesday. USA...
Who is the best player currently suiting up in the NBA? For most people, the answer to that question would be LeBron James. Derrick Rose, however, is not one of those people. "Derrick Rose," the Bulls guard said when CNN's Pedro Pinto asked him who the league's best player is. Rose's answer was just a small part of a larger interview, but his stone-cold gaze made it clear...
  Could a Big Four be in the works for South Beach ? : The Miami Heat could have approximately $50 million in cap space next offseason. LeBron James, Chris Bosh and Dwyane Wade all have opt-out clauses in their contracts, representing $61 million in salary for 14-15. All three could opt out to assure [...]
While the Summer League doesn't feature the likes of Lebron James or Kevin Durant, those who were starved for basketball finally had their fill of NBA action with the annual preseason tournament. More importantly than that, we all got a first hand look at the potential future of the NBA. Careers aren't made with a great run in the Summer League, but dominating and putting on...
Carmelo Anthony addresses rumors of joining the L.A. Lakers in 2014 and teaming up with LeBron James.
Derrick Rose is back; not that it matters since the season is months away. At least we know now that when it does start he is going to back in the mix again. That of course makes him a prime target for reporters looking for a sweet interview and a good soundbite. Which  he was more than happy to provide recently when he was asked who he thought the best player in the NBA is....
NBA News

Delivered to your inbox

You'll also receive Yardbarker's daily Top 10, featuring the best sports stories from around the web. Customize your newsletter to get articles on your favorite sports and teams. And the best part? It's free!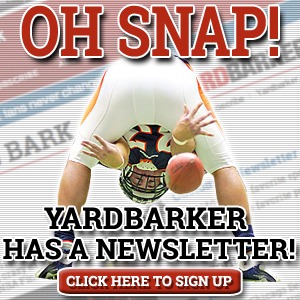 Latest Rumors
The Backyard

Today's Best Stuff

For Bloggers

Join the Yardbarker Network for more promotion, traffic, and money.

Company Info

Help

What is Yardbarker?

Yardbarker is the largest network of sports blogs and pro athlete blogs on the web. This site is the hub of the Yardbarker Network, where our editors and algorithms curate the best sports content from our network and beyond.