Found July 11, 2013 on Fox Sports Detroit:
PLAYERS:
Joe Dumars
,
Rasheed Wallace
,
Chauncey Billups
,
Chris Paul
,
Brandon Knight
,
Kentavious Caldwell-Pope
,
Darko Milicic
,
Allen Iverson
,
Charlie Villanueva
,
Ben Gordon
,
Carmelo Anthony
TEAMS:
Detroit Pistons
,
Los Angeles Clippers
,
Charlotte Hornets
,
New York Knicks
Joe Dumars is getting the band back together. A few days after the Pistons brought back Rasheed Wallace as an assistant coach, the team has reportedly reached a two-year contract with Chauncey Billups. Billups, 36, isn't going to have the same role that he had on the 2004 NBA championship team, but he can certainly add some much-needed stability to the point guard position. Because of a torn Achilles' tendon, Billups has only played 42 games in the last two seasons, playing alongside Chris Paul with the Clippers. With Detroit, he gives a young team someone who isn't going to be rattled bringing the ball up the floor in late-game situations, and someone who can mentor Brandon Knight and Kentavious Caldwell-Pope on the art of playing guard. More importantly, it is a symbolic apology for one of the worst moves Joe Dumars has made in his tenure as Pistons president. Only Darko Milicic rates above his decision to break up the mid-2000s team by trading Billups to Denver for Allen Iverson. Even though Iverson was only supposed to be a short-term Piston before leaving to create cap space, the move backfired when Iverson quickly became a locker-room cancer, and the cap space was wasted on Charlie Villanueva and Ben Gordon. At the same time, Billups flourished in his hometown, leading the Nuggets to a conference finals appearance and helping Carmelo Anthony finally mature into a superstar. That apology isn't to Billups, who has been on winning teams since leaving Detroit, but to the fanbase. Iverson was despised by Pistons fans, and the ensuing slide to the bottom of the Eastern Conference has caused attendances to plummet at the Palace. Billups, memorably got a long standing ovation in his first return with Denver, and has been warmly greeted every time he has come back with the Nuggets and Knicks. His return will certainly be a big step toward bringing back the fans that feel Detroit's decline began on the day Dumars sent "Mr. Big Shot" -- the 2004 NBA Finals MVP -- to the Rocky Mountains. Don't make the mistake of thinking this is only about sentiment, though. Billups isn't the same player he was 10 years ago, especially after the torn Achilles' tendon -- he really hasn't gotten his jump shot back -- but he's still a smart guard who can pass the ball as well as almost anyone. He also won't have a problem deferring to Detroit's younger players, since he spent the last two seasons playing shooting guard in an effective partnership with Paul. It's not a big contract -- Billups is only expected to make 5 million over two years -- but it brings in a veteran who can give the Pistons a push in the right direction, both on and off the court, and it should also be the first step in ending six years of bitterness from the fans who felt betrayed when Billups was traded.
Original Story:
http://www.foxsportsdetroit.com/nba/d...
THE BACKYARD
BEST OF MAXIM
RELATED ARTICLES
DETROIT — Chauncey Billups wanted to stay with the Detroit Pistons for the rest of his career. Now, the team that traded him away wants him back. Pistons president of basketball operations Joe Dumars confirmed Thursday morning that Billups and the team have agreed to terms on a contract. Billups is getting a two-year deal, the first season is guaranteed, for $2.5 million each year...
Almost a decade after the 2004 NBA Championship and four-years after the ill-fated deal that sent him to Denver, Chauncey Billups is back with the Pistons. First reported by Adrian Wojnarowski of Yahoo! Sports the Pistons brought back the man known as Mr. Big Shot on a 2-year deal worth approximately $5 million dollars. Y! Sources: Nearly a decade after leading Detroit to title,...
Point guard Chauncey Billups has agreed to a two-year deal to return to the Detroit Pistons worth about $5 million, according to ESPN. Billups, 36, won the 2004 NBA championship with the Pistons and was Finals MVP. The point guard has only appeared in 44 combined games the last 2 seasons due to a ruptured achilles. On his career, he has averaged 15.4 points and 5.5 assists.
Chauncey Billups has agreed to a two-year deal with the Detroit Pistons. Billups was Finals MVP for the Pistons in 2004 and remained with the team until November of 2008.
Congrats Pistons fans, your 2004 finals MVP is back. Chauncey Billups agreed to a two year deal worth five million dollars with the Detroit Pistons. Chauncey Billups 36, the point guard and leader for the Detroit Pistons was traded to Denver for Allen Iverson in November of 2008. He first signed with the team in 2002 and is now back on a two year contract, could he be back for good...
First the Detroit Pistons brought back Rasheed Wallace to be an assistant on head coach Mo Cheeks' coaching staff, now Detroit Pistons GM Joe Dumars is bring back another link to their 2004 NBA Championship squad. Early Thursday morning, the Pistons announced that they had signed former NBA Finals MVP Chauncey Billups to a 2-year $5 million deal. Billups averaged 8.4 points and...
Chauncey Billups never should have been traded in the first place.  In 2008, Billups, along with Antonio McDyess, was traded for Allen Iverson.  However, Dumars was most definitely premature on pulling the trigger.  Billups went to Denver and continued to play excellent basketball as he arguably benefitted their team more than Iverson had.
With the additions of newcomer Josh Smith and familiar face Chauncey Billups, the Pistons have taken a step toward reclaiming their fiery, winning roots. (David Laporte, Flickr) For years, the Detroit Pistons have made their way being branded the NBA's most hard working team. They've also been described as edgy, tough and even bad. Lately, though, that mantra has taken perhaps...
The suddenly-doing-something-right Blake Griffin might be getting a little confident in all facets of his life lately. Last month, Chauncey Billups told "First Take" that his ex teammate might be "too nice," and implied that the dunking power forward was soft. Yesterday on ESPN, Blake had a chance to respond. "I've never really worried about being called soft or people...
With the NBA free agency frenzy that took place the past week, there are two concrete things we learned. Number one, NBA GMs and accountants did not learn a damn thing from the most recent lockout if all these contracts they handed out are any indication, so please, spare us the crying poor routine as [...]The post Someone Needs To Take The Keys Away From Joe Dumars During Free Agency...
Joe Dumars has made an international splash by signing Italian League MVP Luigi Datome. Datome has verbally agreed to a 2-year $3.75 million contract. All deals cannot be officially signed until July 10. Datome averaged 16.6 points and 5.8 rebounds last season. He shot 47 percent from the floor and 41 percent from deep. He brings something that the Pistons really don't have right...
AUBURN HILLS, Mich. -- Joe Dumars hasn't been perfect as Pistons president of basketball operations, but the man can still sell the franchise. Dumars, new coach Maurice Cheeks and others on the staff decided that their No. 1 target in free agency was Atlanta's Josh Smith. The moment teams were allowed to meet with players -- 12:01 a.m. on July 1 -- Dumars was knocking on...
NBA News

Delivered to your inbox

You'll also receive Yardbarker's daily Top 10, featuring the best sports stories from around the web. Customize your newsletter to get articles on your favorite sports and teams. And the best part? It's free!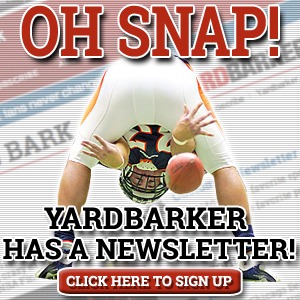 Latest Rumors
The Backyard

Today's Best Stuff

For Bloggers

Join the Yardbarker Network for more promotion, traffic, and money.

Company Info

Help

What is Yardbarker?

Yardbarker is the largest network of sports blogs and pro athlete blogs on the web. This site is the hub of the Yardbarker Network, where our editors and algorithms curate the best sports content from our network and beyond.