Found March 18, 2013 on Wizards Extreme:
PLAYERS:
Martell Webster
,
Kyle Korver
,
Jose Calderon
,
Brendan Haywood
,
Kevin Bacon
,
Julius Hodge
,
John Wall
,
Andray Blatche
,
Bradley Beal
,
Garrett Temple
TEAMS:
Atlanta Hawks
,
Detroit Pistons
,
Charlotte Hornets
,
Brooklyn Nets
,
Washington Wizards
When the Wizards made the late addition of Martell Webster to the 2012-13 roster, there was no big press conference, no fanfare, and to be quite honest, the reception amongst media and bloggers was fairly subdued. The good news is that Martell has shown to be more than just a one dimensional player as some alluded to. Seven months later, the Wizards now find themselves with a new fan favorite and a player who has gradually improved and exceeded expectations that only his own family could have had for him. Kyle Korver, Jose Calderon and Stephen Curry, that's it. Those are the only three players with a better percentage from beyond the arc than Webster.  That's quite impressive company for a guy with a career average of 38% after seven years in the league. The even better news is that Webster has improved in every statistical category that really matters. He's become more comfortable with more playing time, and when the Wizards can actually get Wall, Beal and Webster on the floor together for a long period, I fully believe we are going to start seeing a lot more open space for Wall, simply because defenses are going to have to play the SG/SF positions more honestly. If for some reason you still don't like the guy, how about the fact that he's loved in the locker room, has an infectious positive personality, is a walking sound byte, and to top it off, Martell is now showing the promise he came with as the 6th pick in the 2005 Draft. Wizards 2005 1st round pick (no. 20) was acquired by Orlando in trade for Brendan Haywood. Since everyone loves the Kevin Bacon game…that pick would become Julius Hodge who has ties to the Wizards through his internet famous Summer League run in with John Wall. The Wizards 2nd round pick was Andray Blatche. Still not convinced, right? Take it from his teammates… Bradley Beal - "He's terrific. Just the way he shoots the ball. He brings other things to the table as well. He's just so smart and he's a leader at that, too. Whenever he's playing well we feed off his energy. He's a very energetic player. And a passionate player." Garrett Temple - "It couldn't happen to a better person. Martell is a great guy and I was happy to see him knock down more threes. He's what, top-five right now? Hopefully he can finish top-three this year." John Wall - "I already talked to Ted about that one. That's an easy, hands down question about trying to get him back here. Him being a free agent, a lot of people are going to come after him. Especially after the season he had this year. I think coming here he didn't know if he was gonna play right away, or how many minutes he's gonna get. And with a couple injuries, he came out and he's starting to have a big night just about every night." Ted and Ernie have taken a lot of crap from a lot of people and some of it deservingly so, but if we are witnessing what Mart3ll W3bst3r really is as a player in this league, and the small forward position now has a proven starter who can shoot his ass off, then the Wizards are further ahead in this rebuild than anyone would have cared to admit as recently as a few weeks ago. Webster told the recently told the media, "I would love to be here next year… I'm having an extraordinary time. The city is great, the fans are great, and teammates are awesome." Anyone hoping for Shabazz Muhammad or Otto Porter in this summer's draft might not agree with me but I'd love for Mart3ll to be the Wizards answer to the small forward position. It means we can re-focus our efforts in the summer to fixing all the other issues that still remain within this organization.
Original Story:
http://www.wizardsextreme.com/2013-ar...
THE BACKYARD
BEST OF MAXIM
RELATED ARTICLES
The Washington Wizards are setting up to become a force next year. To achieve that goal they are going to make point guard John Wall a very happy man. Please click here to read this story. The post John Wall expects a max deal from the Washington Wizards appeared first on Players View.
John Wall has been playing some inspired basketball lately Ever since the 2010 NBA Draft, the Wizards have been for the most part, blessed by the presence of a Johnathan Hildred Wall Jr. on their team. Not only for the 16 points and eight assists he brings to the court on a nightly basis, but also for the cost of said production. Even though Wall was the top pick in the draft, he...
The Wizards are ready to offer a max deal to prized point guard, John Wall If John Wall didn't miss the first 33 games of the season, could the Washington Wizards have been a fringe playoff team? The Wiz are 18-15 with Wall in the starting lineup. Wall also is shooting a career high 44.4% from the field. In just his third season, the 22 year-old Wall is the face of a struggling...
  Don't act like you're surprised the Washington Wizards would do something like this.   Just a week ago, we reported that Wizards point guard John Wall, believes that he deserved to be a max player. Well, it appears that the folks at the top of the hierarchy in the organization agrees with him. In a report via J. Michael of CSN Washinton, signs point to the Wizards giving...
WASHINGTON (AP) -- Martell Webster scored a career-high 34 points and became the Washington Wizards' first 30-point scorer this season in a 127-105 victory over the Phoenix Suns on Saturday night. John Wall added 17 points and 11 assists as Washington won its fourth straight at home and third straight overall while setting its season high in scoring. Emeka Okafor added 17 points...
The Washington Wizards have rolled to a winning streak on their home floor, but they haven't been able to match that success on the road. If history is any indication, they might have a difficult time putting an end to those woes Wednesday night. Washington looks to stop a five-game skid in Phoenix and four-game road losing streak overall as it tries to beat the Suns for the...
Martell Webster scored a career-high 34 points and became the Washington Wizards' first 30-point scorer this season in a 127-105 victory over the Phoenix Suns on Saturday night. John Wall added 17 points and 11 assists as Washington won its fourth straight at home and third straight overall while setting its season high in scoring. Emeka Okafor added 17 points and 10 rebounds...
Bonjour all, tis I, Tehol Beddict, and I come back to you a new man. A better man. I'm sure many of you sent in hand written letters, filled with panic and despair over my abrupt disappearance , and your fears were justified as my journey almost turned perilous on multiple occasions. Trust that I knew the job was dangerous when I took it, for mankini modeling can turn deadly at...
John Wall had blogger's row in a frenzy last night as he relentlessly knocked down 12 jumpers from just about every spot on the floor against the New Orleans Hornets. 15,000-plus bulging eyes witnessed one of the more memorable night's of John's career, which began with three first half 3-pointers en route to a season-high 29 points. John discussed his surging improvement...
Photo Credit: Rob Carr/ Getty Images North America In this his 8th season in the NBA, 26-year old Martell Webster is finally getting a prolonged opportunity to strut his stuff. It's fair to say playing alongside John Wall has opened up all kinds of new doors for his career. Since entering the Wizards starting lineup on December 7th, Webster ranks ninth in the league in three-point...
wizards 127 suns 105 3/16/2013 - Verizon Center, Washington, DC ESPN Boxscore NBA.com Game Highlights Joe Glorioso On a night where the Wizards' mascot, G-Wiz, was celebrating his birthday, it turned out to be the best party I had ever attended. The one thing I didn't know was that the festivities were being thrown by Martell Webster, and despite the...
                                                      AT                                        Saturday, March 16th, 2013 7:00 PM ET TV: Comcast SportsNet HD Steve Buckhantz and Phil Chenier   Radio: 106.7 FM/1500 AM Dave Johnson and Glenn Consor   Goran Dragic Martell Webster...
NBA News

Delivered to your inbox

You'll also receive Yardbarker's daily Top 10, featuring the best sports stories from around the web. Customize your newsletter to get articles on your favorite sports and teams. And the best part? It's free!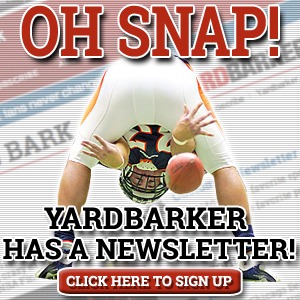 Latest Rumors
Best of Yardbarker

Today's Best Stuff

For Bloggers

Join the Yardbarker Network for more promotion, traffic, and money.

Company Info

Help

What is Yardbarker?

Yardbarker is the largest network of sports blogs and pro athlete blogs on the web. This site is the hub of the Yardbarker Network, where our editors and algorithms curate the best sports content from our network and beyond.