Found March 06, 2013 on NorthWest Sports Beat:
Keep on keepin' on After losing eight of nine games to close out the month of February, the Portland Trail Blazers have won their first two games to start March. Both games were against winnable opponents, but the momentum is there to make a late-season push. Matchup: Portland (28-31) @ Memphis Grizzlies (39-19) Venue: FedExForum Time: 5:00 PM PT Date: Wednesday, March 6, 2013 This game is the first of a three-game road trip, and a win would do wonders for the team's confidence heading into San Antonio. Wes Matthews and the Blazers prepare for Memphis. (Photo: Danny Johnston/AP) Game Notes/How They Match Up Winning ugly hasn't been Portland's thing during the 2012-13 season. It proved for a while that it know how to win close games, but when it shoots poorly and is forced to battle physically, the opposition too often has the edge. All that being said, the Blazers won the last time they met the Grizzlies, and you'd better believe they won ugly. Back on Jan. 4, Portland won a game in Memphis that experienced nine ties and 21 lead changes. Neither team shot the ball well, and the final score ended up being Portland 86, Memphis 84. Memphis is a much better defensive group, but the Blazers have been able to score with more regularity thus far. There's no question that the Grizzlies are the better team, but with the Blazers looking confident, a win on the road is certainly possible. What to Watch: Portland The Memphis Grizzlies are averaging just 93.5 points per game, which is only good enough for 26th in the NBA. So how exactly have they reeled off nine wins in their last 10 contests? Defense. Defense. Defense. If you're Portland, you have to score points on the Grizzlies. They're the No. 1 defensive team when it comes to points allowed, and they've given up just 85.1 points per game in their last 10 wins. In their last 10 losses, the Grizz have allowed 96.8 points per contest, which is an achievable number if Portland's offense is clicking. The last time these two met, neither team shot the ball better than 40.7 percent from the field. Portland needs to be efficient against Memphis, and if it can do that, scoring points will come more easily. What to Watch: Memphis When it comes to a team that is all defense and no offense, you can't give them second chances to put the ball in the basket. Memphis has been a decent rebounding team this year, but where they've thrived is on the offensive glass. They're averaging the second-most offensive rebounds in the NBA, and they struggle scoring when you take away second-chance opportunities. The center position will be fun to watch Wednesday night. (Photo: Getty Images) Adversely, the Grizzlies also allow the second-most offensive rebounds. Portland's No. 1 objective has to be keeping the Memphis bigs away from the rim, but if that becomes too much to handle, it has to fight back and be just as productive on the other end of the floor. Key Matchup There are a number of intriguing matchups in this contest. The flashiest battle will take place at the point guard position between Damian Lillard and Mike Conley Jr. Both point guards know how to run an offense, but the two combined for a quiet outcome last time they faced off. Another position to watch is the 4-spot. LaMarcus Aldridge and Zach Randolph have had some great contests in the past, but with Randolph battling a sprained ankle, his status in up in the air for this one. So in a physical game that could very well come down to effort and grittiness, where does the key matchup lie? At the center position, of course. J.J. Hickson  will be matching up against one of the best true centers in the league in Marc Gasol. The two will fight for rebounds all game long, and the offensive boards will not be ignored by either player. It's possible that this battle gets ignored in the national highlights, but those who appreciate the dirty work will love watching these two Wednesday night. Injury Report Portland: OUT—Sasha Pavlovic Memphis: DAY-TO-DAY—Zach Randolph, Darrell Arthur Prediction Portland has looked good in its last two contests, but it's about to find out that there is a huge difference between a perennial playoff contender and the worst teams in the league. Blazers 89 – Memphis 96 CLICK HERE TO CHECK OUT THE BLAZERS BLOG IN OUR CLUBHOUSE TODAY AT NWSB!
Original Story:
http://www.nwsportsbeat.com/trailblaz...
THE BACKYARD
BEST OF MAXIM
RELATED ARTICLES
Top Blazers After slowly watching their record dip well below the .500 mark, the Portland Trail Blazers finally started getting back to some winning basketball. Even though the previous week saw a split (a loss to Denver, then a win against Minnesota), one aspect of Portland's game is incredibly different; that change lies with the play of the Blazer bench. Putting up league worst...
MEMPHIS, Tenn. -- It took a near-perfect February for the Memphis Grizzlies to stay teetering on the fourth spot in the Western Conference. One bad loss and it would have felt Wednesday night like the city had fallen into the Mississippi River, floating out of playoff contention. A strong second half against visiting Portland prevented that and Memphis beat the Blazers 91-85 at...
Long term goals provide vision for people and organizations alike. They make you consider what you're aiming for, prompt you to think about what you really want. A short term goal, on the other hand, is where the rubber meets the road. These are the day-to-day mileposts that make you consider what's important and what just gets in the way of reaching your ultimate prize. The...
For the second straight home game, the Memphis Grizzlies overcame a significant deficit to escape with a win. Marc Gasol had 23 points and 12 rebounds, Jerryd Bayless scored all of his 13 points in the final 13 minutes, and the Grizzlies beat the Portland Trail Blazers 91-85 on Wednesday night. In its last home game, Memphis trailed Dallas by 25 before grabbing a 90-84 win on Feb...
The Memphis Grizzlies have the fourth-best record in the Western Conference thanks in large part to its consistently strong defensive effort. A key cog for the Grizzlies, which ranks second in the NBA in points allowed at just 89.6 points a game, is ball-hawking point guard Michael Conley.
MEMPHIS, Tenn. (AP) -- Marc Gasol had 23 points and 12 rebounds, Jerryd Bayless scored all 13 of his points in the final 13 minutes, and the Memphis Grizzlies beat the Portland Trail Blazers 91-85 on Wednesday night. Memphis, which won its second straight and 10th in the last 11, rallied from 17 points down in the third quarter. Mike Conley added 20 points on 7-of-11 shooting from...
Marc Gasol had 23 points and 12 rebounds, Jerryd Bayless scored all 13 of his points in the final 13 minutes, and the Memphis Grizzlies beat the Portland Trail Blazers 91-85 on Wednesday night. Memphis, which won its second straight and 10th in the last 11, rallied from 17 points down in the third quarter. Mike Conley added 20 points on 7-of-11 shooting from the field, and had six...
When the Memphis Grizzlies were bought by Robert Pera this past off-season, and their front office was re-shaped, the Grizzlies new goal was to clear salary and get below the luxury threshold. Rudy Gay became public enemy number one, being that he was owed an astounding $53.7 million over three seasons. To be fair, Memphis was also linked to possible Zach Randolph trades, but...
The FedExForum in Memphis is known as the "Grind House." It is a major home court advantage for the Grizzlies and encapsulates a team that the city has fallen in love with the last three years. Memphis has gone from NBA laughingstock -- seemingly giving Pau Gasol away for nothing -- into one of the most formidable teams int he Western Conference. Maybe not among its...
OPENING TIP The Cavs are expected to have all their starters back, with Dion Waiters (stomach virus) returning after a two-game absence. But its the reserves who will be fired up for this one -- as Marreese Speights and Wayne Ellington came to Cleveland from Memphis in a late-January trade. Clearly, those two have helped make the Cavs more relevant. At the same time, the Grizzlies...
While the Memphis Grizzlies continue to pile up wins, they had to fight their way back in their last game. The Cleveland Cavaliers are coming off an impressive comeback of their own. Looking for their first win in Cleveland in almost a decade, the Grizzlies try for a fourth consecutive victory over the Cavaliers on Friday night. Memphis (40-19) has won 10 of 11, with its only...
NBA News

Delivered to your inbox

You'll also receive Yardbarker's daily Top 10, featuring the best sports stories from around the web. Customize your newsletter to get articles on your favorite sports and teams. And the best part? It's free!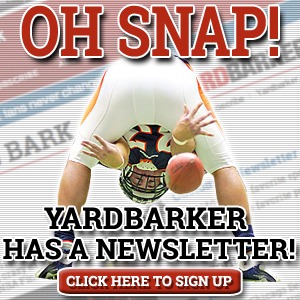 Latest Rumors
The Backyard

Today's Best Stuff

For Bloggers

Join the Yardbarker Network for more promotion, traffic, and money.

Company Info

Help

What is Yardbarker?

Yardbarker is the largest network of sports blogs and pro athlete blogs on the web. This site is the hub of the Yardbarker Network, where our editors and algorithms curate the best sports content from our network and beyond.