It didn't take long for the strong sense of humor of Stan Van Gundy to come out Tuesday afternoon.  "I'm just glad I don't have to explain a loss," said Van Gundy.  "Why I did this…why I did that… it's good." Van Gundy was a guest speaker at a luncheon for the Canisius College "cage club" at the Hyatt in downtown Buffalo.  After, he made his way over to the Koessler Center to speak with the media. His most recent coaching stint in Orlando was ended at the end of last season.  Before that, he spent time at University of Vermont (81-83), Castleton State College (83-86), Canisius (86-87), Fordham University (87-88), and the University of Wisconsin for one season.  He then spent 17 years in the NBA with the Miami Heat and Orlando Magic. He didn't spend much time in Western New York but he does still have positive memories.  "Fans in general tend to very good, very involved, very supportive [in Western New York]," he said. Van Gundy is now an analyst for NBC Sports Network after he was all but on the set of ESPN's NBA Countdown.  An ugly PR battle between ESPN, Van Gundy, and NBA commissioner David Stern lead to where he is now.  It does however allow Van Gundy to spend more time at home with a much smaller travel schedule.  He said he loves what he is doing now but didn't fail to express his frustration towards the situation. "In general, in the coaching profession I got fired twice, and resigned once and had several times where people had times to hire me and didn't," said Van Gundy.  "The thing that bothered me was the situation was handled poorly and not honestly.  One of my pet peeves is people just have a lot of trouble just being honest, and so we knew what happened, so ESPN has to protect David Stern and  the whole thing so they can't come out and say what happened.  Look I didn't like what happened and the way people dealt with us and the statement they put out at the end and everything, it was all BS but that's how they choose to do business and you move on.  I'm really happy with what I'm doing now." Being an analyst is a new experience for the former coach.  "Things that look easy from the outside, not as easy when you're the one trying to do it," he said. Even though he is no longer a coach, I asked Van Gundy if it's different watching the game as an analyst compared to a coaches prespective.  "I still watch it from a coaches perspective and it's just the only way I know how to look at it.  Im still looking at it from a perspective of trying to figure out what the coach is teaching and what adjustments I would make." His press conference at the Koessler lasted just under 40 minutes and during that time, nothing was off limits. Van Gundy has had his issues in the past with NBA commissioner David Stern and was without surprise, asked about the recent actions taken by Stern against the San Antonio Spurs. The Spurs were fined $250,000 dollars for sending four starters home for a nationally televised game against the Miami Heat last Thursday.  "He didn't even make a ruling," said Van Gundy.  "He just fined them, and I'm not even sure for what." He  also took time to comment on former Saint Bonaventure forward Andrew Nicholson who is now playing for his Van Gundy's former team, the Magic. "He's like an old school guy," he said.  "In general they come in without a lot of skill, craftiness, and knows how to score.  He plays like an older guy, hes got really good moves down low and around the basket, he can get shots off, and he's been an effective scorer in the early going… Ive been impressed with what I've seen." Nicholson is currently averaging 7.1 points, and 2.3 rebounds in just over 13 minutes per game. The post Positive Attitude part of Van Gundy appeared first on Queen City Sports.
Original Story:
http://queencitysports.net/uncategori...
MORE FROM YARDBARKER
NBA News

Delivered to your inbox

You'll also receive Yardbarker's daily Top 10, featuring the best sports stories from around the web. Customize your newsletter to get articles on your favorite sports and teams. And the best part? It's free!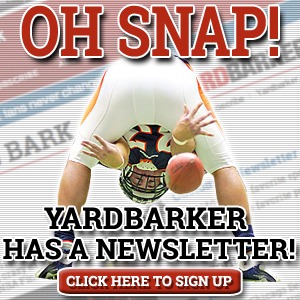 Latest Rumors
Best of Yardbarker

Today's Best Stuff

For Bloggers

Join the Yardbarker Network for more promotion, traffic, and money.

Company Info

Help

What is Yardbarker?

Yardbarker is the largest network of sports blogs and pro athlete blogs on the web. This site is the hub of the Yardbarker Network, where our editors and algorithms curate the best sports content from our network and beyond.