Knicks Drop 2nd in a row to the Celtics 109-98 Knicks dropped there second straight game in as many nights 109-98. Most of the Knicks starters were out, as well as Boston's. The few guys that played were rotation guys like James White, Steve Novak and Pablo Prigioni. New York started Raymond Felton to make up for last night's poor performance. James White showed signs of a defensive mentality that I heard of, but not yet seen. His long frame and athleticism is a key to his development in the Knicks rotation. He showed signs of  a nice stroke from deep, however I would not want him to take to many contested shots. Raymond Felton from the start looked like he was determined to push and set up his teammates for easy baskets. His involvement in the flow of the game is paramount to a successful Knicks  season. Coach Woodson needs to stay on top of Raymond's conditioning and limit his careless turnovers. Raymond needs to be an extension of the coach on the floor. Pablo Prigioni has impressed me from day 1. His command of the ball and his overall basketball IQ is a pleasant surprise to all Knicks fans. I think most of us believe he could be the main back-up if one of the other two point guards were not on the roster or injured. Pablo runs the P n R to perfection, along with his patience on offensive sets. PP can hit the open three with some nice touch, but you would rather him find the open man instead. His steal capability is way above average as well as is his conditioning. Knicks are lucky to have him in the blue and orange. Steve Novak played a nice amount of minutes and had his 3 ball going. He still needs to work on his secondary move, because the elite teams will never let him get his shot off with ease this season. Novak is an important piece to this team and he needs to get proper burn all year to contribute solid points off the bench. Chris Copeland has solidified the 15th spot in the rotation in most peoples opinions. He has nice touch around the basket and his soft touch on his jumper is year's in the making. He executes the P n R and plays hard on the defensive end of the floor. He has earned this spot on this team and he might even get some burn, for a change of pace style during the season. As for the others, I thought Henry Sims was a bright light. He most likely will not make the team , but should get an invite to the Erie D League team, with a positive future with NY. He has some toughness and size to him, along with a silky smooth jumper. If he works hard he can have many years in this league, because big men are always in demand. Overall, NY had a solid performance, besides the late run Boston made in the 4th. Hopefully Monday night's game against the 76ers will have the starters back in the line up. The Knicks need to gain more chemistry as a unit as the season gets closer. Amare and Melo need to work off each other , as this team will only succeed with the two of them playing at an elite level. Peter A. Knickswag Chief Editor Read More Here!
Original Story:
http://110sportztalk.com/post-game-ne...
MORE FROM YARDBARKER
Knicks News

Delivered to your inbox

You'll also receive Yardbarker's daily Top 10, featuring the best sports stories from around the web. Customize your newsletter to get articles on your favorite sports and teams. And the best part? It's free!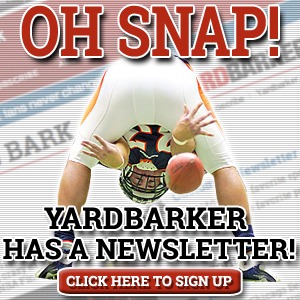 Latest Rumors
Best of Yardbarker

Today's Best Stuff

For Bloggers

Join the Yardbarker Network for more promotion, traffic, and money.

Company Info

Help

What is Yardbarker?

Yardbarker is the largest network of sports blogs and pro athlete blogs on the web. This site is the hub of the Yardbarker Network, where our editors and algorithms curate the best sports content from our network and beyond.