Found October 19, 2012 on Purple and Gold Blog:
PLAYERS:
Dwight Howard
,
LeBron James
,
Pau Gasol
,
Phil Jackson
,
Kobe Bryant
,
Jordan Hill
,
Steve Nash
,
Tyreke Evans
,
DeMarcus Cousins
,
Earl Clark
TEAMS:
Los Angeles Lakers
,
Sacramento Kings
,
Miami Heat
,
Golden State Warriors
,
Utah Jazz
There's only 11 days until opening night but the Lakers (0-4) have yet to scratch a W in exhibition games. The way things are going so far, Laker fans might see Dwight Howard suited on the floor before seeing the Lakers get the slippery win.If you're one of those who thinks Time Warner Cable also controls Lakers news and don't bother getting on the internet until that highly-anticipated deal with every other carrier pushes through, the Lakers are already teasing their fans by mentioning that Sunday's game against these same Sacramento Kings (2-1) just might be Howard's debut in purple and gold.Then again, according to ESPN, the Lakers are already picturing Lebron James playing alongside Howard in a Lakers jersey...in 2014.I'm just hoping we don't have to wait that long before we see the Lakers win. As I hinted to earlier, the Lakers are facing the Kings for the first time this year tonight at their annual pre-season get-together at the Thomas & Mack Center in Las Vegas. Last time these 2 teams were in this building in 2010, the Lakers got a 98-95 win thanks to Pau Gasol and Metta World Peace splitting a 36-point scoring night between them. Those two probably won't score that much tonight considering the difference in situation for the team these days compared to 2 years ago.The Lakers are no longer the 2-time defending champs and no longer running Phil Jackson's Triangle. This team is now trying to get back to the top of the NBA and utilizing whatever time they have left before Kobe Bryant calls it a career to add at least 2 more banners up in the rafters of Staples Center.So far, the Lakers aren't impressing much in team defense and are clearly still a work in progress in their technical executions of the Princeton offense despite having one of the best point guards to ever play the game.But it's unfair to gauge or even judge a team when the parts of its sum are absent.We know things will be different once Howard is on the floor and Jordan Hill back on the bench. We just don't know how much the Lakers will improve on both sides of the floor or how long it will take for them to adjust having both guys back.Looking back at how this team struggled learning the Triangle in 1999, there's still plenty of room for improvement. But unlike that team, these Lakers have a future Hall-of-Famer to run the offense and grow with them at the same time.This is one side of Steve Nash in his first season with the Lakers that not a whole lot of people are taking into account in regards to his leadership and role in this team. He knows he's going to be the director on offense and his ability to make plays for his teammates in every way only he knows how will dictate the success for the Lakers this year.Sometimes, that kind of responsibility can sharpen even a player as good as Nash. He's already one of the smartest and toughest competitor in the history of the NBA. Imagine how much better he can become running this team.But first thing's first. The Lakers have to be patient while being as concise as possible as to what areas of their overall game they need to concentrate on between now and later. There will be plenty of time to re-examine this team.As Kobe have said before, "we're taking it one game at a time".Matchup of the GameTyreke Evans vs. Metta World Peace: This is the most interesting matchup of the game. Stats for both guys are close (TE: 9.3 PPG/4 RPG/24 MPG. MWP: 9.5 PPG/3.8 RPG/25 MPG.) but each can give one another fits defensively. Evans can score from anywhere and is the quicker of the two. But Peace is the brute who had just gotten himself into shape so he can defend guys like Evans better than before.Look Out ForKINGS: DeMarcus Cousins: He may have shot 2-out-of-8 in their loss to the Golden State Warriors last Wednesday, but Cousins has been averaging 16.3 points, 8.3 rebounds and 2 blocks in 3 games for the Kings coming in. That includes a 20+ scoring barrage in his first 2 pre-season games. With Howard still out, he could be the number one reason for loss #5 for the Lakers tonight.LAKERS: Steve Nash: Yeah, he stunk it up a little against the Utah Jazz in Anaheim. So maybe he'll come out with dead-set eyes tonight. And we know how dangerous he is just passing the ball to his teammates.Keys for the Game> Team Defense: This is getting old, I know. But until the Lakers starts heading into the right direction on that side of the court, expect more and more teams to do as they please on offense.> Attack Cousins: One of DeMarcus' weaknesses in his game is his lack of discipline on defense. He's led the league in personal fouls the past 2 seasons averaging 4.1 fouls per game. Ouch! And when nothing is working for him defensively, his offensive game goes downhill as well.> Fast Start: It's easier to compensate for all of the bad intangibles the Lakers are having at this moment when the opposition has to make up a lot of points just to get into the driver's seat. We'll see how the starters attack the Kings defense from the get-go.Game InfoTonight vs. Sacramento KingsTip-off is at 7:00 p.m.Thomas & Mack Center, Las Vegas, NVTV: TWC Sports NetworkRadio: 710/1330 AM ESPNInjuriesKINGS: NoneLAKERS: Earl Clark (left groin), Jordan Hill (herniated disk) and Dwight Howard (conditioning – back).
Original Story:
http://www.purpleandgoldblog.com/2012...
THE BACKYARD
BEST OF MAXIM
RELATED ARTICLES
Dwight Howard's first game with the Lakers could be this weekend. It's only an exhibition game, and it's not yet set in stone, but the big off-season acquisition will "possibly" make his debut with his new team Sunday against the Sacramento Kings, according to a person familiar with the situation. Howard's back is not the issue. He had surgery last April...
EL SEGUNDO, CA -- Basketball's longest-running mystery is about to get it's final curtain. Maybe. And, of course, it turns out that the team's other new superstar provided the end to the drama. Following Saturday's Laker practice at the team training facility, Dwight Howard was askedfor the 3,445,698th timewhen he was going to play in a game for his new team....
After a back and forth week of will he or won't he, today is the day we all find out.  Dwight Howard has been cleared and is available for today's preseason game against the Sacramento Kings.  Howard said a couple days ago he felt ready to play, then coach Mike Brown told reporters that it was no guarantee Howard would play.  But the fact is, he is ready.According to...
The latest edition of Slam Magazine was released earlier in the week and the new Lakers big man got to be front and center on the cover.Dwight Howard is the man with the plan and check out his mean mug on issue number 163: (Courtesy of Slam Online)
Dwight Howard can sign a five-year, $117.9 million contract with the Lakers this offseason, as opposed to a four-year, $87.6 million deal with a rival team.
Dwight Howard expects to make his first preseason appearance with the Lakers on Sunday against the Kings.
Dwight Howard expects to be nervous when he makes his debut with the Lakers.
Dwight Howard believes the Lakers' defense will be most effective by playing straight-up.
The 2012-2013 narratives: -The Lakers became immediate threats to dethrone the Heat as NBA champs when they acquired Dwight Howard. -San Antoniomay have lost four straight to OKC to end its season, but they're gonna be back. -Boston will be Miami's biggest threat out of the East. But the common thread among these perennial NBA contenders? These guys are old. Each team has the...
Last week, several NBA forums began talking about NBA 2K13's leak of this year's new Christmas jerseys. Most of these are monochromatic, building off of last year's "evil empire" all black Heat jerseys(tool-status). Since then, Dwight Howard posed in the all white new Lakers jersey (also lame). It's always exciting to see new jerseys unveiled but I'm...
The Lakers envision adding new pieces to a core of Dwight Howard and Steve Nash in 2014.
NBA News

Delivered to your inbox

You'll also receive Yardbarker's daily Top 10, featuring the best sports stories from around the web. Customize your newsletter to get articles on your favorite sports and teams. And the best part? It's free!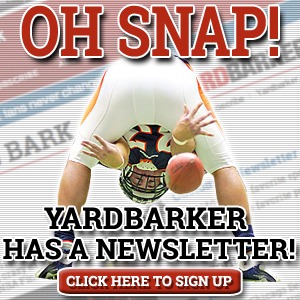 Latest Rumors
Best of Yardbarker

Today's Best Stuff

For Bloggers

Join the Yardbarker Network for more promotion, traffic, and money.

Company Info

Help

What is Yardbarker?

Yardbarker is the largest network of sports blogs and pro athlete blogs on the web. This site is the hub of the Yardbarker Network, where our editors and algorithms curate the best sports content from our network and beyond.