at  Boston Celtics (28-24) at Denver Nuggets (33-21) Tuesday, February 199:00 PM ET Regular Season Game #53  Road Game #24TV:  NBA-TV, CSNNE, NBAC, ASE,  Radio:  WEEI,  104.3 FMPepsi CenterReferees:    Mike Callahan,  Pat Fraher,  JT Orr When last these two teams met 9 days ago, the Celtics were able to win their seventh straight game in a crazy triple overtime affair.  Unfortunately, the 3 overtimes took so much out of the team that the streak ended the next night as they lost to the Bobcats.  The red hot Nuggets their own 9 game win streak stopped by that triple OT loss.  After the loss to the Bobcats, the Celtics got back on the winning track with a win over the Bulls and so come into this game looking for their second straight win.   The Nuggets, however skidded into the break with 3 straight losses on the road.  They are looking to right the ship as well as to avenge the loss in Boston as they return home again for this game.  The Celtics are 8-2 in their last 10 games while The Nuggets are 7-3 in their last 10.  The Nuggets have one of the best home court advantages playing in the thin mile high air and boast a 22-3 home record.  The Celtics have struggled somewhat on the road with an 8-15 record.  This game begins a 5 game road trip for the Celtics and in the back of their minds, I'm sure they will be thinking of having to face the Lakers on Wednesday in yet another back to back set.  The Celtics signed Terrence Ross on Monday and was with the Celtics for shootaround, but was unable to practice with the team as they are waiting on the release paperwork from his Chinese team.  Probable Starting Matchups Point Guard   vs  Avery Bradley  vs Ty Lawson Shooting Guard    vs  Courtney Lee  vs Andre Iguodala  Small Forward   vs  Paul Pierce  vs Danilo Gallinari Power Forward   vs  Brandon Bass   vs  Kenneth Faried Center   vs  Kevin Garnett vs Kosta Koufos  Celtics Reserves Jason Terry Jason Collins Chris Wilcox Jeff Green Fab Melo Terrence Williams Injuries Rajon Rondo (knee) out Jared Sullinger (back) out Leandro Barbosa  (knee) out Denver's Reserves Corey Brewer Wilson Chandler Evan Fournier Jordan Hamilton JaVale McGee Andre Miller Quincy Miller  Timofey Mosgov Anthony Randolph Julyan Stone Injuries None Key Matchups   vs  Paul Pierce vs Danilo Gallinari Gallinari is averaging 17.1 points per game and is capable of hitting shots from the perimeter as well as getting to the basket.  He has a height advantage on Pierce which may make guarding him more difficult for the Captain.   However, Pierce's recent play may make it difficult on Gallo if it continues.  In their last meeting at TD Garden, Pierce put up a triple double of 27 points, 14 rebounds and 14 assists while Gallinari posted 18 points and 10 rebounds.    vs  Brandon Bass vs Kenneth Faried Bass will have his hands full with Faried who has earned the nickname "Manimal."  Faried plays with an abundance of energy and is a beast on the boards.  He averages 12.2 points and 9.7 boards a game and slowing him down will be key for the Celtics.   In their last meeting, Faried had 14 points and 12 rebounds.  Hopefully he is a bit tired coming off of playing in the Rising Stars game as well as the Dunk Contest over All Star weekend.  Honorable Mention Avery Bradley vs Ty Lawson Lawson has quietly become one of the more underrated point guards in the league.  He led the Nuggets with 29 points and 9 assists and 6 rebounds in the last meeting.  Bradley needs to put is trademark defense to work to limit Lawson in this one.  Keys to the Game Defense - I may sound like a broken record, but Defense is the key to every game.   If they come into every game with the mindset to make defense a priority, they stand a good chance of winning every one.  When they slack off on defense, it affects every part of their game.  The offense feeds off the defense.   The Nuggets have won 31-1 in games where they score 100+ points.  They also rank first in the league in fast break points (19.4). The Celtics have got to play tough defense if they want to win this game.  Rebound -   Since much of rebounding is effort and desire, the effort  that the Celtics show on the boards usually indicates how much the team really wants the game.  The Nuggets are a big team and are a very good rebounding team, ranking 2nd in the league with 45.4 rebounds per game and 1st in offensive rebounds with 13.8 per game.  The Celtics are 2nd to last, pulling down only 39.7 rebounds per game.  The Nuggets out-rebounded the Celtics 65-51 in their last meeting.  The Celtics have got to make an effort to crash the boards as a team and do better in this one.  Be Aggressive The more aggressive team usually gets more calls  and taking the ball to the hoop usually ends in either a basket or a foul or a kick out to a wide open teammate.  The Celtics can't settle for jumpers, especially against a team like the Nuggets who will clean up the rebounds and turn them into a fast break.  They have to be aggressive in going to the hoop. They also must be aggressive in going after loose balls and rebounds.  Bench Play The Celtics got a boost from their bench in their 3 OT win over the Nuggets but their reserves have also been inconsistent and we never know what we will get from them on any given night.  In their first meeting, the Celtics reserves came through with 53 points but just 10 rebounds.  Jason Terry with 26 points and Jeff Green with 17 points were big off the bench.  The Nuggets bot 40 points and a whopping 33 rebounds from their reserves.  Their top performers off the bench were Miller with 15 points, Brewer with 13 points, and 16 rebounds for McGee.  X-Factors The Air Up There The Celtics will be playing at a higher altitude than they are used to, while the Nuggets are used to it.  This gives the Nuggets one of the best home court advantages in the league.   The Celtics arrived in Denver the day before so hopefully it won't affect the Celtics too much.  Official Report Mike Callahan A veteran of 22 NBA seasons, Mike Callahan has officiated 1,315 regular season, 122 playoff and 12 NBA Finals games. He was a member of the crews that officiated the 2007 NBA All-Star Game, 1994 Mexico Challenge and the 1996 Schick Rookie Game. Prior to joining the NBA, Callahan spent three years officiating in the CBA, including the 1989 and 1990 CBA Finals. A member of the Cardinal O'Hara High School basketball team for four years, Callahan also coached the freshman basketball team after graduating. Callahan has run a clinic for referees called "Hoops4Heros" that benefits local fire departments and maintains strong ties to the Philadelphia community through his volunteer work with the Don Guanella School for developmentally disabled boys. Callahan is one of 4 refs to come out of Cardinal O'Hara High School in Pennsylvania. The other 3 are Joey Crawford, Ed Malloy and Tim Donaghy. Callahan was one of the referees mentioned in an incident in Tim Donaghy's book. He and other refs would regularly wager with their fellow refs over things like who would call the first foul, who could give out the first tech, etc. Makes you wonder what game they might be playing tonight. The Celtics are 2-1 this season and 7-3 over their last 10 games with Callahan officiating. He was one of the refs who officiated Game 7 of the ECF last season. He also called an 88-79 loss to Philly in the preseason. In the win over the Jazz Callahan's officiating inspired a classic rant by Tommy about an especially bad traveling call he made on Jeff Green. The Nuggets are 1-0 this season and 6-4 over their last 10 with Callahan on the court. He usually lets the teams play and isn't a tyrant with the whistle but still makes some head scratching calls from time to time. His home W/L record this season is 23-14. Pat Fraher Pat Fraher has officiated 667 regular season NBA games and 11 Playoff games entering his 12th season. Prior to joining the NBA, Fraher officiated for seven years in the CBA, where he worked the CBA Finals and All-Star game. In addition, Fraher spent four years with the WNBA, where he officiated playoff games in both the WNBA Eastern and Western Conference Finals. Fraher also has two years of collegiate officiating experience with the NSIC and 10 years of experience as a high school official in his home state of Minnesota. He attended the University of Minnesota where he was awarded the Evans Scholarship and graduated with a Bachelor of Science degree in Mechanical Engineering. While at Hastings High School, Fraher was a member of the football, basketball and golf teams. The Celtics are 3-0 this season and 7-3 over their last 10 games with Fraher. He officiated the win over the Bucks where the Celtics took 34 free throws to 26 for the Bucks and the officiating was good and he called the win over the Blazers where they took 37 free throws to 20 for the Celtics and the officiating was slightly one sided in their favor but not especially bad. He also called a win over the Raptors where the Celtics shot 30 free throws to 26 for the Raptors. The Nuggets are 1-2 this season and 3-7 over their last 10 games officiated by Fraher. His home W/L record this season is 25-17. JT Orr J.T. Orr enters his second NBA season having officiateing 44 regular season games. Orr's experience includes five seasons and 177 games officiated in the NBA D-League. Orr has over 20 years of officiating experience, including five seasons and 177 games officiated in the NBA D-League. He also has four seasons of NBA preseason experience and worked in NBA summer camps for nine years. In addition to his professional experience, J.T. officiated collegiate games for 13 years, including service for the PAC 10/12, West Coast, Big West, multiple small college conferences and has 15 years of high school officiating experience. J.T. worked the NCAA tournament in 2011. This is Orr's first game with the Celtics this season. He has called 2 games total for the Celtics, both losses, including the loss in Denver last season where the Celtics shot 17 free throws to 31 for the Nuggets. The free throws in the first three quarters were 22-5 in Denver's favor and and only evened up somewhat in the 4th quarter after the game was out of the Celtics' reach. The Nuggets are 2-0 this season and 6-4 over their last 10 games with Orr. His home W/L record this season is 25-10. [Discuss on CG Forums!]
Original Story:
http://celticsgreen.blogspot.com/2013...
PLAYERS:
Terrence Ross
,
Avery Bradley
,
Ty Lawson
,
Courtney Lee
,
Andre Iguodala
,
Paul Pierce
,
Danilo Gallinari
,
Brandon Bass
,
Kenneth Faried
,
Kevin Garnett
,
Kosta Koufos
,
Jason Terry
,
Jason Collins
,
Chris Wilcox
,
Jeff Green
,
Fab Melo
,
Rajon Rondo
,
Jared Sullinger
,
Corey Brewer
,
Wilson Chandler
,
Evan Fournier
,
Jordan Hamilton
,
JaVale McGee
,
Andre Miller
,
Quincy Miller
,
Anthony Randolph
,
Julyan Stone
TEAMS:
Boston Celtics
,
Denver Nuggets
,
Toronto Raptors
MORE FROM YARDBARKER
NBA News

Delivered to your inbox

You'll also receive Yardbarker's daily Top 10, featuring the best sports stories from around the web. Customize your newsletter to get articles on your favorite sports and teams. And the best part? It's free!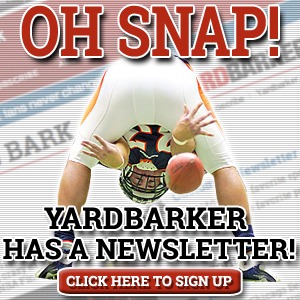 Latest Rumors
Best of Yardbarker

Today's Best Stuff

For Bloggers

Join the Yardbarker Network for more promotion, traffic, and money.

Company Info

Help

What is Yardbarker?

Yardbarker is the largest network of sports blogs and pro athlete blogs on the web. This site is the hub of the Yardbarker Network, where our editors and algorithms curate the best sports content from our network and beyond.