at  Boston Celtics (14-14) at Golden State Warriors (20-10) Saturday, December 29, 201210:30 PM ET Regular Season Game #29, Road Game #15TV:  NBA-TV, NBAC, CSN-NE,  CSN-BARadio:  WEEI, KNBR Oracle Arena  Referees:   Danny Crawford,   Haywoode Workman,  Gary Zielinski  The Celtics look to shake off their loss to the the Clippers and get back into the win column as they take on the surprising Warriors.  The Warriors are 9-4 at home while the Celtics have struggled on the road with a 5-9 record.  The Celtics are just 4-6 in their last 10 games while the Warriors are 7-3 in their last 10.  The Celtics were off on Friday while the Warriors had a home game against the Sixers, beating them 96-89.  The Warriors have played well in the second of back to back games with a 5-3 record.    They have the advantage of having both games at home as well.  The Warriors have also played well against the East with an 12-2 record against Eastern Conference foes.  The Celtics have been consistently inconsistent this season so far.  They go from a dominant win over the Nets to an embarrassing loss to the Clippers.  They have hovered around .500 all season, never able to get above and stay there.   Doc said that they are very close to putting it together.  We have seen glimpses of how good they can be as they were against the Thunder and Nets, but have also seen how bad they can be as they were against the Clippers.   They need to close out this road trip strong and finally get above .500 for good.   Probable Starters   PG Rajon Rondo  13.6 PPG, 5.1 RPG, 11.7 APG,  2.0 SPG   SG Jason Terry   11.1 PPG, 2.0 RPG,  2.2 APG, ..385 3P%  SF  Paul Pierce  20.2 PPG, 5.6 RPG, 3.9 APG  .444 FG%   PF Kevin Garnett   15.0 PPG, 7.0 RPG, 2.0 APG,   0.8 BPG   C Jason Collins   1.0 PPG, 2.6RPG,  0.0 APG,  0.3 BPG  Reserves Jared Sullinger Brandon Bass Jeff Green Courtney Lee Jarvis Varnado Kris Joseph Injuries Avery Bradley (shoulders) out Chris Wilcox (thumb) out Leandro Barbosa (personal) day to day Red Claws Fab Melo Probable Starters   PG  Stephen Curry 20.3 PPG, 4.4 RPG, 6.4 APG, 1.6 SPG SG  Klay Thompson  15.9 PPG, 4.1 RPG, 2.6 APG,  .376 3P%  SF  Harrrison Barnes 8.7 PPG,  4.1 RPG,  1.4 APG, .407FG%   PF David Lee 19.9 PPG, 11.2 RPG,  3.7 APG,  0.2 BPG  C  Festus Ezeli  2.9 PPG, 4.2 RPG, 0.3 APG,   1.0 BPG Reserves    Andris Biedrins Jarrett Jack Draymond Green Carl Landry Charles Jenkins Jeremy Tyler Kent Bazemore Richard Jefferson Injuries Andrew Bogut (ankle)  out Brandon Rush (knee)  out  Key Matchups vs Rajon Rondo vs Stephen Curry  Stephen Curry is a good young point guard and has been impressive so far in his career and especially this season.   He proved by winning the Skills Challenge that he is quick and talented.  He sometimes will have defensive lapses and when he does, Rondo needs to be ready to take advantage.  Curry is one of only three players in the league averaging at least 20 points, six assists and three rebounds, along with LeBron James and Russell Westbrook. Rondo's defense on him will be key to getting this win. vs Kevin Garnett vs David Lee Lee is a tough player and isn't above playing rough and dirty.  KG goes from one tough player in Griffin to another in Lee.  Lee is leading his team in rebounding and so KG needs to box him out and deny him position for rebounds and especially tip ins and put backs.  Lee plays hard every game and KG needs to match his intensity.  Honorable Mention Paul Pierce vs Harrison Barnes Paul Pierce has been playing very well aside from the Clippers game.  He needs to use his veteran wiles to win this matchup with the Warriors talented rookie.  Barnes ranks eighth in scoring and tied for eighth in rebounding among his fellow rookies.  Keys to the Game Defense - The Warriors can put up points quickly and in bunches.  It will be important for the Celtics to bring their defensive intensity into this game, especially to shut down the Warriors' fast breaks.   The Celtics must especially guard the perimeter as the Warriors are 5th in the league in 3 point shooting percentage. Rebound - The Celtics need to crash the boards to keep the Warriors from igniting their fast  breaks.   The Celtics also need to rebound to give themselves second chance points and limit the second chance points for the Warriors.   The Warriors are 17-2 overall and 8-0 at home when they out rebound their opponents.  The Celtics have to put out extra effort to crash the boards.    Take Care of the Ball - The Warriors can be very disruptive by getting into the passing lanes.  The Celtics seem to go through periods in every game where they turn over the ball several times in a row.  The Celtics need to stay focused and not give the Warriors any easy opportunities to steal the ball or to get out on the break.  Be Aggressive  -  The Celtics need to come out focused and take control of the game from the beginning.  The Warriors are undefeated when they lead by double digits at the end of the first quarter.  The Celtics have to be the more aggressive team throughout the game.  They must be aggressive on defense, on the boards, in chasing down lose balls, and in taking the ball to the hoop and not settling for jumpers.  X-Factors Road Game and Back to Back The Celtics have had a much needed day off.  The Warriors are playing in the second of back to back games.  Their youth gives them an advantage and they are  5-3 in the second of back to back games.   The Celtics need to shake off their embarrassing loss to the Clippers and come out strong and win this one. Official Report Danny Crawford Entering his 28th NBA season, Dan Crawford has officiated 1,822 regular season and 270 playoff games, including 27 NBA Finals games. During his NBA tenure, Crawford has officiated the 1994 and 2001 NBA All-Star Games, and the 1992 Japan Games in Yokohama. Prior to joining the NBA, Crawford spent four years officiating in the CBA. He has eight years of collegiate officiating experience in the Chicagoland Collegiate Athletic Conferences and officiated the 1983 and 1984 National Junior College Nationals. Crawford has been honored for his achievements in the Northeastern (Ill.) Wall of Fame. Crawford was a member of the Northeastern University basketball team. After one of the Celtics playoff games in Chicago in round 1 in 2008, there was some controversy when he was seen leaving the arena with his family all decked out in Chicago Bulls gear. He's been in the news lately because he has been accused of having a bias against Marc Cuban because the Mavs were 2-16 in games officiated by Crawford last season and Cuban has been very vocal about it. The Celtics are 2-8 over their last 10 games with Crawford officiating. The Celtics haven't fared much better than the Mavs with Crawford as a ref. This is the Celtics' first game this season with Crawford as an official. The Warriors are 1-0 this season and 5-5 over their last 10 games. His home W/L record is 16-8 this season. Haywoode Workman Haywoode Workman has officiated 209 regular season games in his first four NBA seasons. A second round draft pick by the Atlanta Hawks in 1989, he played professionally for eight seasons in the NBA and overseas betweeen 1989 to 2000. He spent four seasons officiating in the NBA Development League and also officiated in the CBA before joining the NBA. Workman joins Bernie Fryer and Leon Wood on the short list of NBA players who have made the transition to officiating. Workman was an All-State quarterback in North Carolina in 1983 and played in the NC/SC Shrine Bowl. He played one year of football and basketball for the all time winnigest HBCU coach the late Clearence "Big House" Gaines at Winston-Salem State University. He was inducted into the Oral Roberts University Athletics Hall of Fame in 2003. The Celtics are 0-3 this season and 5-5 over the last 10 games with Workman, including a loss to Philly in the preseason. There hasn't been a lot of controversy over his officiating. Unlike some of the NBA officials, he keeps a fairly low profile. The Warriors are 3-7 in their last 10 with Workman. His home W/L record is 12-8 this season. Gary Zielinski Gary Zielinski has officiated 668 regular season games and nine Playoff games. In addition to his 11 seasons in the NBA, Zielinski officiated for seven seasons in the CBA and four in the WNBA. Zielinski worked the CBA Finals from 1997-2000, the CBA All-Star Game in 1995 and the WNBA Finals from 1998-2001. The Celtics are 0-1 this season with Zielinski in the court. The loss was to the Pistons who shot 26 free throws to 19 for the Celtics. In a win over the Pacers last season the officiating was terrible. The Celtics shot 14 free throws to 31 for the Pacers and in one sequence at the end, with the Celtics ahead the refs gave the Pacers 3 shots and the ball on a bogus flagrant and technical foul on Pietrus. Zielinski also called a loss to the Lakers last season where LA shot 20 free throws to 5 for the Celtics. That is not a misprint. The Celtics shot FIVE free throws for the game. This season Zielinski was accused of cursing at DeMarcus Cousins when giving him a T. The Celtics are 7-3 in their last 10 games with Zielinski on the court while the Warriors are 2-1 this season and 4-6 in their last 10. His home W/L record this season is 13-10. [Discuss on CG Forums!]
Original Story:
http://celticsgreen.blogspot.com/2012...
PLAYERS:
Rajon Rondo
,
Jason Terry
,
Paul Pierce
,
Kevin Garnett
,
Jason Collins
,
Jared Sullinger
,
Brandon Bass
,
Jeff Green
,
Courtney Lee
,
Jarvis Varnado
,
Kris Joseph
,
Avery Bradley
,
Chris Wilcox
,
Fab Melo
,
Stephen Curry
,
Klay Thompson
,
David Lee
,
Festus Ezeli
,
Andris Biedrins
,
Jarrett Jack
,
Draymond Green
,
Carl Landry
,
Charles Jenkins
,
Jeremy Tyler
,
Kent Bazemore
,
Richard Jefferson
,
Andrew Bogut
,
Brandon Rush
,
Russell Westbrook
,
Harrison Barnes
TEAMS:
Boston Celtics
,
Golden State Warriors
,
Oklahoma City Thunder
,
Chicago Bulls
,
Atlanta Hawks
MORE FROM YARDBARKER
NBA News

Delivered to your inbox

You'll also receive Yardbarker's daily Top 10, featuring the best sports stories from around the web. Customize your newsletter to get articles on your favorite sports and teams. And the best part? It's free!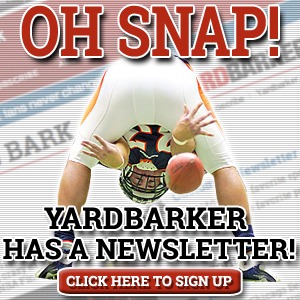 Latest Rumors
Best of Yardbarker

Today's Best Stuff

For Bloggers

Join the Yardbarker Network for more promotion, traffic, and money.

Company Info

Help

What is Yardbarker?

Yardbarker is the largest network of sports blogs and pro athlete blogs on the web. This site is the hub of the Yardbarker Network, where our editors and algorithms curate the best sports content from our network and beyond.