The Toronto Raptors have arguably been one of the worst NBA franchises in the past decade finishing fourth or less in the Atlantic Division six times since they joined the 2004-2005 seasons and averaging a 0.407 wining percentage. Currently, the team is in last place in the Atlantic division with a 14-25 record–11 games back from first place. Fans have criticized Toronto's management, led by Larry Tanenbaum and general manager Bryan Colangelo, for not spending the money in free agency to build a team that could be successful. Prime examples of this would be the failure to sign or re-sign intriguing free agents including Steve Nash, Tyson Chandler, or Chris Bosh. So far this year, Toronto has made a few improvements to lay down a foundation on what to build a good team around. Photo by Kevin C. Cox/Getty Images North America They added a complimentary guard to Jose Calderon in Kyle Lowry, who Toronto acquired from the Rockets. Lowry is the far more dynamic player than anyone else on the team. He's fast, an accurate shooter, and has the athleticism to drive the ball strong to the hoop. The Raptors are an aging team and the addition of Lowry will help give the Raptors a faster style of game in the near future. Another key move that the Raptors made was signing the swingman DeMar DeRozan to a four-year, $38 million extension. General manager Bryan Colangelo even called DeRozan:  "A significant part of the building process here in Toronto…We view DeMar as a young, athletic and talented basketball player whose character fits what we are putting together."  The 6-foot-7 guard adds versatility and defense to the Raptors front court. DeRozan currently leads the team in steals (1.10 spg) and points (17.7 ppg), and is third on the team in rebounds behind Ed Davis and Amir Johnson. Lastly, the addition of Mickael Pietrus adds depth to the defensive side of the ball. Off the bench Pietrus' athleticism allows him to match-up against the NBA's better scorers on defense. On the offensive side of the ball, Pietrus' three-point ability provides spacing on the floor and creates lanes for the guards. With the NBA free agency period ending in 5 on Feb. 21, the Raptors need to address two issues with the team. They need a physical defensive threat who can add to the fast-paced offense they are trying to instill, and they need to find a way to unload Andrea Bargnani, who is set to make $23 million for the next two seasons. For a while, rumors have been going around the league about the Raptors going after Rudy Gay. He is not the problem solver. Although Gay is having a breakout season, he would cost the Raptors too much, and a pure scorer is not what the team needs. The Raptors need a big versatile forward or center that can be an enforcer on offense or defense. A player who can run the floor and keep up with the fast pace offense that the Raptors are obviously trying to install in the upcoming season.  Josh Smith- On the Raptors page of bleacher report, a great case was made for a trade to get Smith. The long-time Hawk would be a great fit for Toronto. Smith is still young and has the athleticism to rebound and be a highlight reel threat in the fast break. Smith, one of the members of the 2010 NBA All-Defensive second team, would also be an exceptional help to the team's defense as he is a tremendous shot blocker and turnover machine. The Hawks would also be an interesting team to trade with because they would have a lot of use for the sharp shooting Italian forward/center Andrea Bargnani. Danny Granger – Another reliable big name player. The Pacers could also be in need of a player like Bargnani, who would free up millions in cap space for the Raptors. With the emergence of Paul George in Indiana, Granger has become a bit more affordable for the Toronto Raptors, who most likely aren't willing to break bank for any player or trade. However, if they can figure something out, Granger is an all-around stud and has been the reason for the Pacers' recent success. Like most NBA superstars, Granger isn't a diva and his team-first mentality will fit in well with Toronto. The thought of Granger, Calderon, Lowry, and DeRozan on the floor is an exciting prospect. All of them are over .400 fg shooters; And like DeRozan, Granger averages over a steal a game. The Raptors also need an unselfish player who can run the court and get numbers out of pure hustle. Possibilities for this role could include Thadius Young, Paul Millsap, or Boris Diaw. Thadius Young – Young's unique because he'll consistently get his numbers off rebounds and fast breaks. His season averages of 14.7 points and 7.2 rebounds per game are remarkable due to the fact he never gets his own designed plays, he just creates his own opportunities. Young would also be a good fit for the Raptors because of his ability to guard on defense. His versatility and arm length allows him to guard small forwards to power forwards. This will permit the Raptors to use him in small team sets and have successful match-ups either in the post or on the wings. Paul Millsap – Some articles online suggested that Al Jefferson would be a good target for a trade, but Millsap is more realistic. He is much more affordable. His enforcer mentality is just what Toronto's team desperately needs. Millsap's body strength would instantly allow Toronto to run an effective pick-and-roll game that would free up their knock down shooters like Calderon and Pietrus, and let players like DeRozan and Lowry flourish in wider driving lanes. In the paint, Millsap is a punisher for smaller players for lingering in the paint and can outwork heavier forwards and centers. Even with his size Millsap has been an effective fast break player for Utah over the years. Mishap might not always score on fast breaks, but what he does do is move bodies out of the lanes when he runs the floor creating more opportunities for the accurate shooters on the team.  Boris Diaw – Diaw might be in his ninth year but as Bill Walton would tell you, he is a player that can do it all. Bringing in the versatility of Diaw would be a great addition to the team for the new transition game. Off the bench, the Frenchman brings the speed and agility to run the floor. He also can find the open man of the rebounds for outlets or second chance opportunities with his tremendous offensive awareness. Similar to Granger, he brings a team-first attitude and would be a great role model for the younger big men on the team.
Original Story:
http://nbaatlantictwine.com/raptors-w...
PLAYERS:
Bryan Colangelo
,
Steve Nash
,
Chris Bosh
,
Jose Calderon
,
Kyle Lowry
,
DeMar DeRozan
,
Ed Davis
,
Amir Johnson
,
Mickael Pietrus
,
Andrea Bargnani
,
Rudy Gay
,
Josh Smith
,
Danny Granger
,
Paul George
,
Paul Millsap
,
Boris Diaw
,
Bill Walton
TEAMS:
Toronto Raptors
,
Los Angeles Lakers
,
Miami Heat
,
Memphis Grizzlies
,
Atlanta Hawks
,
Indiana Pacers
,
Utah Jazz
,
San Antonio Spurs
MORE FROM YARDBARKER
NBA News

Delivered to your inbox

You'll also receive Yardbarker's daily Top 10, featuring the best sports stories from around the web. Customize your newsletter to get articles on your favorite sports and teams. And the best part? It's free!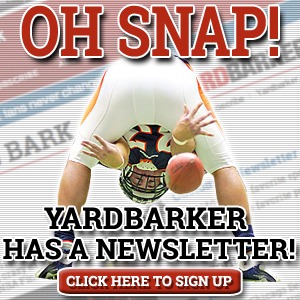 Latest Rumors
Best of Yardbarker

Today's Best Stuff

For Bloggers

Join the Yardbarker Network for more promotion, traffic, and money.

Company Info

Help

What is Yardbarker?

Yardbarker is the largest network of sports blogs and pro athlete blogs on the web. This site is the hub of the Yardbarker Network, where our editors and algorithms curate the best sports content from our network and beyond.