Found November 08, 2012 on Fox Sports Florida:
MIAMI -- Chris Bosh knew quite well Rashard Lewis was dressing at the locker next to him and listening to every word he said. So, Chris, what did you think of Lewis throwing down two dunks in Miami's 103-73 walloping Wednesday of Brooklyn? "I haven't seen him dunk twice since high school," Bosh quipped about the 6-foot-10 forward who was looking for a tuxedo for his senior prom in 1998. Making the moment funnier is Lewis didn't disagree at all with what his teammate said. "It seems that way," Lewis said after scoring 13 points off the bench against the Nets. "It's been a minute. It's been a long time." That Lewis threw it down twice at AmericanAirlines Arena is just more bad news for Heat foes. After all, many wondered how much Lewis, 33, had left after Miami signed him last July to a minimum contract. Lewis is a two-time All-Star. But, playing on bad knees, he averaged a meager 7.8 points last season with Washington, less than half his career average. During the previous two years, Lewis was hurting so badly he might have been the tallest guy in the world who couldn't dunk. "It was tough for me to get any lift on my jump shot," said Lewis, who last was an All-Star when he helped Orlando to the NBA Finals in 2008-09 but didn't look anything like that player after being traded in December 2010 to the Wizards. "So most definitely dunking was out of the question." But after signing with the Heat, Lewis underwent a non-surgical procedure on his knees called OssaTron, which involves shock waves. He didn't touch a basketball for two months, but came to training camp feeling as good as he had in at least two years. Still, Lewis didn't dunk in camp. But what happened against the Nets he called an indication of how much better he's now feeling. "I'm starting to get healthy," Lewis said. "The knee is starting to feel good. I'm not 100 percent yet, but I'm getting there. Every week, I'm feeling better and better. I think I'm most definitely ahead of schedule." The Heat can count regularly on stars Dwyane Wade, who Wednesday scored a game-high 22 points, LeBron James, who had 20 points, 12 rebounds and eight assists while being needed for just three quarters, and Bosh. They figured free-agent signee Ray Allen would give them an immediate boost off the bench, which he has. They didn't quite know what to expect from Lewis, who didn't get any contract offers above the minimum. But giving him the minimum of 1.35 million wasn't much of a risk. "We really thought big picture with Rashard," said Heat coach Erik Spoelstra, who said Lewis started turning the corner the last week of training camp. "I had a conversation with him sometime in September when he was just getting back on the court. It looked like it would be a while before he got back into rhythm. He fought through training camp and it was a big success for his body to get through it He's come a long way I'm not putting a lot of pressure on it right now. I think really this is two or three months down the line before you really see him have the type of rhythm when he was playing very well for Orlando." Nevertheless, what the Heat have now is a guy who is their fifth-leading scorer after five games with a 9.4 average in just 18.5 minutes. He's shooting 54.5 percent from the field, including 47.1 from three-point range. "He's getting better and better," Wade said. "He's getting his legs under him. I think he's figuring out as well his role and when he comes in, you're going to get opportunities and take them. We want him to be aggressive and that's what he's doing. I think he's doing it a little bit quicker than all of us expected." Put it all together and the Heat have Allen giving them instant offense off the bench in the backcourt and Lewis doing it for the frontcourt. Allen ranks first in NBA history in three-pointers made and Lewis is eighth. "I think we both (provide) matchup problems," Lewis said. "(Allen) shoots so well, we're going to set screens for him. But with me playing (power forward), we're spreading the floor. That means the bigs have to come out on the perimeter. And the way my legs feel, I think I can start putting it on the ground and go to the basket." That's what Lewis did against Brooklyn. He shot a modest 1-of-3 on three-pointers, but was 5-of-6 inside the arc in 19 minutes. OK, so Lewis didn't grab a single rebound or dish out a single assist. But the Heat certainly will take his scoring. Don't get too greedy, though, when it comes to Lewis continuing to throw them dunks. It wouldn't be special if he started to do it regularly. "Guys said that's first time they've seen me dunk since I've been here," Lewis said. "I told them that's it for the month and they can catch me to try to get another next month." Considering it's been years since he last had one, what's several weeks to wait for another Lewis dunk? Chris Tomasson can be reached at christomasson@hotmail.com or on Twitter@christomasson
Original Story:
http://www.foxsportsflorida.com/11/08...
THE BACKYARD
BEST OF MAXIM
RELATED ARTICLES
MIAMI The NHL still might be in a lockout. But theres one place theyre really talking hockey. Its where there are palm trees. Until a few days ago, Miami Heat forward Rashard Lewis never had heard of a hockey assist. Not much hockey in Houston, he said of his hometown. But then Miami coach Erik Spoelstra gave his team lectures on the hockey assist. Hes using it to describe...
MIAMI LeBron James had plenty of critics to drive him last season on the way to his first championship. With many of the skeptics having gone on vacation, the general belief is James will have to rely mostly on self motivation to win another. Then again, maybe not. The Miami small forwards dander has been raised. With there still being some concern over how the Heats small ball...
Miami Heat superstar, Chris Bosh covers the latest edition of City & Shore Magazine, which features a terrific cover story as Chris shows he is more than just basketball, with an intriguing conversation with Johnathan King(City & Shore writer) on his love for literature, old school music flavor,and Oh yea, his impeccable taste of fashion which I tend emphasize, I call him...
I going to take a guess that most of you have never seen a pair of denim sneakers before and to be honest, I've never seen a pair either.Yesterday, Miami Heat star LeBron James tweeted some photos of his new LeBron James denim 10's and here they are:
Image: The Basketball Jones In a feature today on ESPN.com, Miami Heat forward Shane Battier proclaimed that he could beat every NBA power forward in a game of Jeopardy: "I'm undersized every night, but I like to think I'm quicker in the mind," Battier said. "If we're playing Jeopardy, I like my chances against any power forward in the league. Print that." Considering...
Dwyane Wade met with the Nets in 2010 when he was a free agent.
Two of the best players in the NBA had embarrassing bloopers last night. Although the Miami Heat crushed the Brooklyn Nets and LeBron James had a monster game; I am sure his teammates got on him for his missed dunk attempt. The Lakers are 1-4 but more embarrassing last night was Dwight Howard's free throw. He air balled it. How do you shoot an air ball when you are a pro and have...
While the Miami Heat are known for their offensive prowess, they're proving mighty stingy on the defensive end, too. The Atlanta Hawks know all too well how hard it can be to generate offense against the defending NBA champions. Seeking a fourth consecutive win overall, the Heat try for a sixth straight road victory over the Hawks on Friday night. The Heat (4-1) are coming...
MIAMI -- The Brooklyn Nets have the second-biggest payroll in the NBA, but the team that was on the money Wednesday night was the Miami Heat. Miami, playing its most complete game of the season, defeated the Nets, 103-73, to raise its record to 4-1. It's also the first time in franchise history that the Heat has started a season 4-0 at home. The Heat have now beaten the Nets...
The Miami Heat have good reason to believe they'll keep their momentum going into an upcoming two-week road swing. They have yet to lose a home game and their final one before that trip comes Wednesday night against a Brooklyn Nets team they've beaten 10 straight times. Two days after needing Ray Allen's late 4-point play for a narrow win over Denver, Miami's victory...
The Brooklyn Nets (1-1) will make a trip to Florida to face the Miami Heat (3-1) for an Eastern Conference showdown. However, it will be a tall task for the Nets to leave South Beach with a win as Miami is undefeated at home early in the season. Not to mention the Nets have lost six in a row in Miami. Miami is coming off a 124-99 win over Phoenix while Brooklyn is coming off...
Heat News

Delivered to your inbox

You'll also receive Yardbarker's daily Top 10, featuring the best sports stories from around the web. Customize your newsletter to get articles on your favorite sports and teams. And the best part? It's free!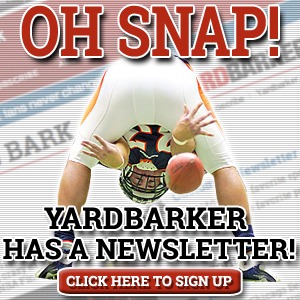 Latest Rumors
The Backyard

Today's Best Stuff

For Bloggers

Join the Yardbarker Network for more promotion, traffic, and money.

Company Info

Help

What is Yardbarker?

Yardbarker is the largest network of sports blogs and pro athlete blogs on the web. This site is the hub of the Yardbarker Network, where our editors and algorithms curate the best sports content from our network and beyond.