Photo by Brian Babineau/Getty Images The Los Angeles Clippers have had talks in February with the Boston Celtics regarding 17-year veteran power forward Kevin Garnett, which is why these recent trade discussions should not be a surprise to anyone. There are various reasons why the C's would do the trade, but then there are reasons why the Clips would not do this deal, and here they are. Reasons why the Celtics would do this trade: Add bulk down low- The acquisition of Blake Griffin and DeAndre Jordan would provide assistance to the C's lack of rebounding. In the 2013 season, the Celtics were ranked 29th in the NBA with 39.3 rebounds per game. Bodies like Shavlik Randolph, an ailing Chris Wilcox and Garnett were evident to the shortage of paint presence. Adding a 6-foot-11 center and 6-foot-10 specimen to the painted area will assess the need for rebounding without hesitation. Griffin averaged 8.3 rebounds per game this season while Jordan registered 7.2 rebounds. Paul Pierce, Kevin Garnett would be gone-  The Celtics have been holding onto the Pierce-Garnett era like a 20-year-old unwilling to give up his first, rough automobile, and it's time for general manager Danny Ainge to move on from the old and drag in the new. In any starting five, Jeff Green, Avery Bradley and Rajon Rondo are added to the mix, and with the aging engines of these two Hall of Famers the brakes are put on so they can catch up. The Green team had an average age of 27.5 years old in the 2012-13 campaign, but two of their starters are 35 years old and over. To snag younger players with the likes of Griffin, Eric Bledsoe and Jordan must have Ainge's eyes stuck on a bright future. Not only would it decrease the average age, but increase Boston's payroll for the new guys. Garnett and Pierce are due a combined total of $28 million over the 2013 season. Granted a hefty amount will go to Griffin and his $7 million, but the Celtics would be satisfied giving that kind of money to that kind of talent. Eric Bledsoe's potential- In the 2013 playoffs, Chris Paul touched upon his backup point guard saying Bledsoe will start on an NBA team in the near future. Is the future with the Celtics? This past playoffs was rough to watch from a Celtics fan standpoint. A lack of point guard was known, and many realized Rajon Rondo's presence was missed. If Eric Bledsoe comes to Boston, is Rondo's time leading the C's done? The 23-year-old point guard has created some steam in his short NBA career and many have been keeping a quick eye on his play. Bledsoe, who was a highly coveted guard out of Kentucky, posted 8.5 points, 3.1 assists and 3.0 rebounds per game. Reasons why the Clippers do not pull the trigger: Pierce, Garnett, Rivers and who else?- The Clippers would make a huge mistake in pursuing such a trade.  In the proposed trade the Clippers would give up Griffin, Bledsoe, Jordan and Butler, and would receive Pierce, Garnett, and Doc Rivers. But who else would be on their depth chart? Chris Paul, who is a free agent in July, will most likely test the free agent market, and if the Clips decide to go along with the trade it would leave them with a limited roster including 36-year-old point guard Chauncey Billups, 36-year-old Garnett, 35-year-old Pierce, 33-year-old Lamar Odom and other complimentary players. I don't know if that would sound appealing to the seven-year guard, and it would be beyond shocking if the Clips make this move if they want to keep Paul around. Blake Griffin is too valuable to the team- Griffin has been known to be one of the most versatile power forwards in the game, and to give him up for a bunch of aging guys and a coach who may not be willing to manage after a few seasons would be a crime. The second-year power forward has made his presence known in the NBA. His production game in and game out has been staggering. Griffin's ability to create his own shot in the post while knocking the 10-12-foot jumper has been a true talent of his. Griffin averaged 18.0 points, 8.3 rebounds and 0.6 blocks per game in the regular season. Franchise transformation- Trading away young players for old figures is a crime in any franchise. If or when general manager Gary Sacks makes the call, he better think twice of what he is doing to his team. While the Clips would receive one of the best NBA coaches in recent history, the players in return have little to show for in their final years of their respective contracts. Not only could Los Angeles lose Griffin and Jordan, but CP3 may work his way out of town. Solution to this trade: The Clippers can do something very simple to make this trade 50-50. Since the Celtics are willing to deal their two core players and possibly their coach, the Clippers could make the deal worth it by removing Jordan and Butler. The problem with removing Griffin is the Rivers part of the trade. Anytime you give up a great teacher and defensive-minded coach like Rivers, a franchised player must be added to the mix. In the NBA, coaches are a rare fill, which puts a team in a targeting action for a franchise player. Whether this trade goes down or not, the Celtics are willing to move their aging figures this summer.
Original Story:
http://nbaatlantictwine.com/reasons-w...
MORE FROM YARDBARKER
NBA News

Delivered to your inbox

You'll also receive Yardbarker's daily Top 10, featuring the best sports stories from around the web. Customize your newsletter to get articles on your favorite sports and teams. And the best part? It's free!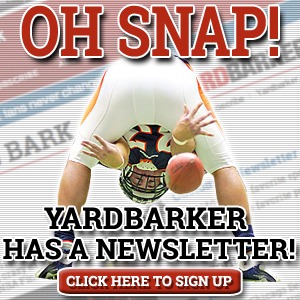 Latest Rumors
Best of Yardbarker

Today's Best Stuff

For Bloggers

Join the Yardbarker Network for more promotion, traffic, and money.

Company Info

Help

What is Yardbarker?

Yardbarker is the largest network of sports blogs and pro athlete blogs on the web. This site is the hub of the Yardbarker Network, where our editors and algorithms curate the best sports content from our network and beyond.