Found May 09, 2013 on Fox Sports Wisconsin:
ST. FRANCIS, Wis. -- J.J. Redick was brought to Milwaukee to help the Bucks climb out of the eighth spot and possibly make some noise in the playoffs. While Redick certainly isn't to blame for the disappointing end to Milwaukee's season, the veteran shooting guard never found his shooting touch and never really fit in with the rest of the Bucks roster. Acquired from Orlando at the trade deadline along with Ish Smith and Gustavo Ayon in exchange for Tobias Harris, Beno Udrih and Doron Lamb, Redick shot just 31.8 percent from beyond the arc with the Bucks, a big dip from his 39.0 career average. There was a feeling that it was only a matter of time before Redick broke out - or at least had one of his can't-miss games - but it never happened. Milwaukee lost 15 of its last 21 games, went just 12-17 after the Feb. 21 trade and was swept by the Heat in the first round of the playoffs. "I think you learn something from every situation," Redick said of his time with the Bucks. "I think it was a great, great learning experience. I'm a Christian, so my faith is a big part of my life and how I view the world and how I view things. I think that God doesn't want us to be complacent. I'm a believer in that. Often times we are placed in challenging situations or what we thought we were comfortable is now we are placed in a situation where we are playing catch up. It's all an opportunity to get better. I will reflect and learn and get better this summer." Why was the move to Milwaukee such a challenging situation for Redick? "Just being on a new team and coming to a team where guys were comfortable in their roles and now you are placed 54 games into the season," Redick said. "You have to adjust on the fly because you are comfortable doing one thing. It's a lot of adjustments. Basketball is basketball but chemistry is obviously an important part of playing." A reason for Redick's inconsistent play with the Bucks could have been his inconsistent minutes. The reason for his inconsistent minutes also could have been his inconsistent play, but former Bucks coach Jim Boylan was faced with the challenge of finding enough playing time to keep Brandon Jennings, Monta Ellis, Redick and Mike Dunleavy happy, while trying to find a lineup that could win games. When all was said and done, Redick only played 2.8 less minutes per game in Milwaukee than he did in Orlando, but the constant changing of the rotation never allowed him to get into a groove. "It ended up being four guards," Redick said. "If you just looked at our roster it was Monta and Brandon being similar and Mike and I being similar. There were four guys for two spots. It was a challenge for Jim to try and figure that out and for the players game in and game out not knowing things." While the new-look roster never gelled, Redick knows he didn't play as well as he would have liked in the time he was on the floor. As a player who is quick to analyze what he could have done better to help the team, Redick admitted soon after the trade that he was brought in to help the Bucks improve their playoff positioning. Going from one of the worst teams in the league in Orlando to a team with two scoring guards, Redick's scoring numbers were expected to dip. But the shooting numbers dropping was unexpected. "I felt like it was a bit of an uphill battle at times," Redick said. "Again, I'm a self-critic first. When I look back this summer at where I want to get better at there will be some things, even shooting-wise, that I feel like I can get better at." In the playoffs, Redick minutes dropped to just 17.3 per game, and he averaged just 7.3 points per game. Redick played just eight minutes in Milwaukee's Game 2 loss in Miami and said later in the playoffs that he hadn't spoke to Boylan since the end of the regular season. Redick admitted he did have a conversation with Boylan the morning after the Game 2 loss and told the coach he understood what went on and that him sitting was a non-issue. Unrestricted free agency is an exciting time for a player who has spent the majority of his career with one team. The Bucks will certainly show interest in Redick this offseason, but also have Jennings, Ellis and Dunleavy as free agents, as well. Redick will spend the offseason living in Austin, Texas while training at the University of Texas as he explores his options for the future. "I don't take anything for granted," Redick said. "If I have one option or four options this summer, I'll be excited about anything. I feel blessed that I made it through my seventh year, and I'm healthy and in one piece. I'm excited about the future. It's probably my only chance to be unrestricted during the prime of my career. It's exciting." As somebody who likes to keep a tight inner circle, Redick plans to consult with Duke coach Mike Krzyzewski, former Duke assistant and current Northwestern coach Chris Collins along with his wife and parents before he makes a decision. Though the frustrations with how he fit in his time with the Bucks this season are evident, Redick could still end up back in Milwaukee next season if the fit is better this time around. "Looking at our roster we had a lot of good pieces," Redick said. "Going forward the Bucks have some really nice pieces." Follow Andrew Gruman on Twitter.
Original Story:
http://www.foxsportswisconsin.com/nba...
THE BACKYARD
BEST OF MAXIM
RELATED ARTICLES
J.J. Redick plans to consult with Mike Krzyzewski before making his free agent decision. Redick will spend the offseason in Texas as he explores his options for the future. "I don't take anything for granted," Redick said. "If I have one option or four options this summer, I'll be excited about anything. I feel blessed that I made it through my seventh year...
Bucks' Monta Ellis and Larry Sanders reportedly nearly got into a fight following April 25th's Game 3 loss to the Heat when Sanders spoke out in the locker room, telling his team to start playing together and stop worrying about next year. Monta Ellis took exception, assuming Sanders was singling out himself and Brandon Jennings, who are soon-to-be free agents. According to Ken...
A day after Kelvin Sampson interviewed with the Milwaukee Bucks for their vacant head coaching position, another Rockets assistant coach is reportedly doing the same Friday. According to a report by Yahoo! Sports, Houston assistant J.B. Bickerstaff will meet with Bucks officials sometime Friday to interview for the team's head-coaching job. Bickerstaff, 34, interviewed Tuesday...
The Milwaukee Bucks had a rough go of it during their first round sweep at the hands of the Miami Heat.  CBSSports.com is reporting that things got so intense after a game 3 blowout loss, that guard Monta Ellis and forward Larry Sanders almost came to blows, and had to be physically separated. even though the players had to be separated, the altercation didn't wasn't serious...
Monta Ellis and Larry Sanders nearly engaged in a physical confrontation after Game 3 of the Milwaukee Bucks' first round series against the Miami Heat, according to four sources. The Bucks were swept by the Heat in four games. The two players had to be physically separated. One source described the confrontation as "just words between teammates in the locker room."  Sanders...
credit: vnews.com Very predictably, the Milwaukee Bucks were swept by the Miami Heat in the first round of the Eastern Conference playoffs. The Bucks were clearly not on the same level as Miami, and they were just lucky to get into the playoffs. Reportedly, there are bigger problems for the Bucks than losing to the Heat. Monta Ellis and Larry Sanders, two of the team's lead players...
Trading Monta Ellis to the Bucks in March 2012 not only brought in Andrew Bogut, but allowed Klay Thompson to start and emerge as one of the best shooters in the league and helped better the Warriors overall culture, according to Mark Jackson. According to Scott Howard-Cooper of NBA.com: "It helped change the culture. Obviously it was easier to pull the trigger because we knew...
No one said the Playoffs or the NBA, in general, is an easy thing; that matter is actually more difficult when you are swept by the best player in basketball and the Miami Heat. In fact, it can create tension and stress in the locker room and that's what happened to the Milwaukee Bucks' Monta [...]The post Report: Monta Ellis, Larry Sanders Near Confrontation After Heat Loss...
Monta Ellis has yet to decide if he will opt out of his $11 million deal for the 13-14 NBA season, but he could have one potential suitor in the Sacramento Kings. A member of the Kings' prospective ownership group has worked on a background check on Ellis as a potential player to sign if Tyreke Evans departs in the offseason. Evans will be a restricted free agent in the offseason.
NBA News

Delivered to your inbox

You'll also receive Yardbarker's daily Top 10, featuring the best sports stories from around the web. Customize your newsletter to get articles on your favorite sports and teams. And the best part? It's free!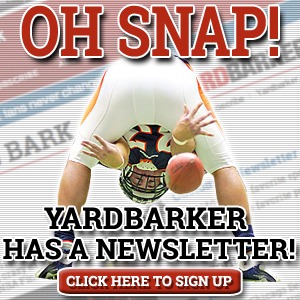 Latest Rumors
The Backyard

Today's Best Stuff

For Bloggers

Join the Yardbarker Network for more promotion, traffic, and money.

Company Info

Help

What is Yardbarker?

Yardbarker is the largest network of sports blogs and pro athlete blogs on the web. This site is the hub of the Yardbarker Network, where our editors and algorithms curate the best sports content from our network and beyond.