Found November 10, 2011 on Crossover Chronicles:
Rick Barry is known for being, oh, let's use the word "abrasive."  He also comes from an era where he made waves by signing a "lucrative" three-year, $500,000 contract.  So it's no shock that a perpetually angry old-school guy who made as much over his playing career as Eddy Curry made in a couple of months has no love for Billy Hunter.  And by no love, I mean: "If I was still a player today I would be totally ticked off by the fact that we didn't make a deal months ago. I really do believe that this could've been resolved and should've been resolved a long time ago. Why they always have to come down to this I don't know. I'm not a big fan of Billy Hunter. I think Billy Hunter is one of the worst things that happened to the NBA. Yes he got them an unbelievable deal last time but he also was responsible for the lockout in the late 90's which cost the players one third of their salaries basically and got nothing for it. The same thing is happening here. Wh...
Original Story:
http://bloguin.com/crossoverchronicle...
THE BACKYARD
BEST OF MAXIM
RELATED ARTICLES
Rick Barry is clearly not a fan of what NBA PA executive director Billy Hunter is doing. There's not a lot I can add to Barry's (above, with legendary long-jumper Bob Beamon) words beyond pointing out that the lovely folks at Sports Radio Interviews led us toward his interview with KNBR from Tuesday: "If I was still a player today I would be totally ticked off by the...
Paul Pierce indeed led the NBA players' push for decertification, but he did it with the consent of players union chief Billy Hunter.Despite being the Celtics' player representative, Pierce was the only team rep not present at the mandatory union meeting yesterday. ESPN cited sources who said Pierce did not miss the meeting as a boycott.Pierce's decertification push has succeeded...
Even if Billy Hunter says he doesn't take David Stern's 5 p.m. deadline seriously, it has undeniably added excitement to today's talks. Today, everything happens to a steady stream of chatter behind the scenes ... players, team personnel, anyone and everyone involved in the NBA wants to know: Could today be the day? My hunch is that the deadline will prove to have been...
You can go ahead and hit the Union's theme music.  It'll fit the tone of this thing better.  Last night somewhere around 1 a.m., talks broke for what might be the last time.  There was talk of a 72 game season.  There was talk of this essentially being the last, best offer the NBA had.   And there was Billy Hunter talking about this not being the best...
From the day that we see Billy Hunter and David Stern shake hands, it's going to take at least 30 days to get the NBA regular season started. Which means solve it soon and we can still have hoops on Christmas. But how many games in the regular season would we see? The NBA will…
NBA reps and union officials emerged from their meeting at about 11 p.m. No deal. Here is the full union press conference and here is the league. The highlights: Owners made some changes to the previous proposal that was rejected by the union. David Stern said it's now take-it-or-leave it: "We have made our revised proposal and are not planning to make another one." The players...
Deadline late Wednesday afternoon, but two sides could meet beforehandAfter a meeting with 29 of the 30 player representatives on Tuesday afternoon in New York, union executive director Billy Hunter and National Basketball Players Association President Derek Fisher rejected what the NBA has classified a take-it-or-leave-it offer that will worsen as the close of business Wednesday if not accepted.
NBA players made it clear Tuesday: No deal. Union executive director Billy Hunter, speaks during a news conference as Player's association president, Derek Fisher, right, and other NBA players look on Tuesday, Nov. 8, 2011, in New York. NBA players are meeting to discuss whether to accept the league's current proposal to end the lockout. Players have until Wednesday...
Some things just sound like news. David Stern's no-holds barred ultimatum of Wednesday at 5 o'clock was a jolt to the system. Similarly, Billy Hunter's calling a premature end to a meeting a few weeks ago packed a punch. But a lot has happened since. Essentially all of the really big issues have been negotiated. And now, while there is still no deal, it strains credulity...
David Stern, Adam Silver, Derek Fisher and Billy Hunter have been the primary negotiators throughout the lockout.
NBA presents union with revised offer; 72-game season could start Dec. 15 By Brian T. Smith The Salt Lake Tribune Published Nov 10, 2011 09:52PM MDT NBA owners offered players a revised collective bargaining agreement proposal Thursday, centered around a 72-game regular season that would start Dec. 15. National Basketball Players Association executive director Billy Hunter...
"I suppose I would have to say that I have a difficult time believing that a donkey and an ogre could become such good friends in real life, because while studies suggest that several types of animals display the capacity for friendship as humans understand it, donkeys have not yet been counted among that number, and also, ogres do not exist. But I am glad you are enjoying...
NBA News

Delivered to your inbox

You'll also receive Yardbarker's daily Top 10, featuring the best sports stories from around the web. Customize your newsletter to get articles on your favorite sports and teams. And the best part? It's free!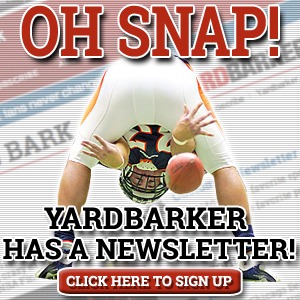 Latest Rumors
Best of Yardbarker

Today's Best Stuff

For Bloggers

Join the Yardbarker Network for more promotion, traffic, and money.

Company Info

Help

What is Yardbarker?

Yardbarker is the largest network of sports blogs and pro athlete blogs on the web. This site is the hub of the Yardbarker Network, where our editors and algorithms curate the best sports content from our network and beyond.