Found January 31, 2013 on Fox Sports North:
MINNEAPOLIS As Rick Adelman listed off the threats the Lakers will bring to the Target Center on Friday, he omitted one notable name. Kobe Bryant, Steve Nash, Dwight Howard, Ron well, he still calls him Ron, but he knows it's Metta World Peace now. Not a mention of Pau Gasol, the out-of-favor and now relegated to the bench big man who used to be one of the Lakers' most cherished stars. It was likely just a slip-up because how really can you mention the traveling circus that is the Lakers without even a tip of the tongue to Gasol? Or coach Mike D'Antoni, for that matter, but that's another story. Regardless, Adelman said what he said, and there's one player on his team who might, if he'd heard, have taken offense. That's Ricky Rubio, of course, the Spanish point guard who's known Gasol for years and who's played with him on the Spanish national team. Although it's facile to assume that just because two players are from the same country, they're friends, in the case of Rubio and Gasol, it actually holds. The younger point guard looks up to the veteran "He's amazing," Rubio said Thursday and the admiration goes both ways. Now, though, with the Timberwolves organization behind Rubio 100 percent, hoping to build around him and make him the core of the franchise, the contrast between the two men's situations could not be more visible. On the same night that Rubio made his first start since tearing his ACL, Jan. 17, Gasol was yanked from the starting lineup, the first time he'd come off the bench since March 26, 2005. The Lakers have played the 32-year-old Gasol off the bench in seven of their past eight games, not necessarily decreasing his minutes significantly but certainly issuing the requisite slap in the face. Now, it's yet another disappointing bump in a season marred for Gasol by losing, a coaching change, knee problems and a bad concussion. That litany of problems aside, Rubio, is not a fan of how the Lakers are toying with his friend, pulling him from the starting lineup and reportedly dangling him as trade bait for months. "He's been with the Lakers four or five years, maybe more, and he's been a starter since Day 1," Rubio said. "This year, it seems like it's been last two years, it seems they don't want him. But actually they need him, because he's a great player." To Rubio, it must seem like an embarrassment of riches. To have a former All-Star and to sit him on the bench that would never happen in Minnesota, not if he's healthy and willing to play. Add that it's Gasol, a respected player whom the Timberwolves have reportedly coveted for years, and that makes it even worse. Rubio said that he's been talking with Gasol throughout the season and that it's been hard for the big man to deal with the trade rumors and retain his focus, no matter how much of a professional he might be. "He proved in the league that he is one of the best," Rubio said. "He can pass, he can shoot, he can rebound. He can do a lot of things. I think if you use him in the right way, he's a top player on this league. If they don't want him, we are more than welcome to get him." Exactly who would front the salary there remains to be seen, but it's certain to be something of a bittersweet reunion between the two friends on Friday. The last time Gasol and company were in Minneapolis was the night of March 9, 2012, when Rubio tore his ACL. The Lakers were on their way to yet another playoff berth, another successful season, just as Rubio collapsed and with him the Timberwolves. This time around, both teams are struggling, but Rubio is on the upswing, making steady progress while his friend is in the midst of what may be a protracted and ugly fall from Lakers grace. Follow Joan Niesen on Twitter.
Original Story:
http://www.foxsportsnorth.com/01/31/1...
THE BACKYARD
BEST OF MAXIM
RELATED ARTICLES
ALL HE CAN STANDS...
Lakers star Pau Gasol expressed extreme dissatisfaction over his being benched in the 4th quarter during Tuesday's game against the Hornets.
Pau Gasol is more than on the record stating that he does not like his current role as a bench player for the Los Angeles Lakers. Now his buddy Ricky Rubio of the Minnesota Timberwolves is coming to his defense. Please Click Here To Read This Story. The post Ricky Rubio stands up for the Lakers Pau Gasol appeared first on Players View Dot Net
MINNEAPOLIS He'd heard the question before. Too many times. It's one thing to struggle, said question began, and Pau Gasol opened his mouth as if to answer. He knew what was coming. But it went on. It's one thing to struggle, but it's another thing when Again, Gasol moved to answer, but all he got out was a word of agreement "Totally." before the thing...
Ricky Rubio is standing up for his fellow Spaniard Pau Gasol, saying he doesn't think it's fair that the Los Angeles Lakers are bringing Gasol off the bench this season. Rubio spoke after practice on Thursday, one day before his Minnesota Timberwolves were scheduled to host the Lakers. Rubio says he speaks to Gasol and the other Spanish players in the NBA regularly throughout...
Image Credit: Brace Hemmelgarn | US PRESSWIREPau Gasol and Ricky Rubio are teammates on the Spanish National Basketball team. Leading up to the Lakers match-up with the Timberwolves tonight, Ricky Rubio was asked about Pau Gasol's move to the bench, and issues between the Lakers big man and his coach and team. Rubio had some strong words for the Lakers:"It's been the last two...
  When you go from a key contributor to two NBA Championship teams to a bench player, it can be safe to assume that a player may not exactly be pleased with his changed role. This is the case for Lakers forward Pau Gasol, who has been demoted to a bench player and has seen his minutes decrease. Although the Lakers are now riding a 3-game winning streak, not everyone is happy in...
Tweet Minnesota Timberwolves guard Ricky Rubio has played in only 58 games in his young NBA career due to tearing his ACL last season. That still hasn't stopped him from garnering a reputation as one of the best and most creative passers in the league. And one of the reasons he's developed that reputation is [...]
Despite the Los Angeles Lakers resembling more of a team by employing basic basketball tactics like ball movement and feeding the big men, but some things don't change. Benching Pau Gasol. In 21 minutes, he had seven points, sey.jven rebounds, and seven assists, but was still benched in the 4th quarter by D'Antoni and he doesn't [...]The post Pau Gasol Being Benched "I don't...
MINNEAPOLIS -- Turns out frigid Minnesota was the perfect place for the Los Angeles Lakers to warm up. The Lakers, losers of eight straight road games entering Friday's game against Minnesota at Target Center, shot the lights out early, then held on late for a 111-100 victory over a Wolves team that has now lost six straight and 11 of 12 games. And the effort was led by Pau...
MINNEAPOLIS (AP) -- Pau Gasol had 22 points and 12 rebounds in his return to the starting lineup and Kobe Bryant nearly had a triple-double in leading the Los Angeles Lakers to a 111-100 victory over the Minnesota Timberwolves on Friday night. Bryant had 17 points, 10 rebounds and eight assists and Steve Nash added 17 points and seven assists for the Lakers, who played without Dwight...
MINNEAPOLIS (AP) -- Pau Gasol had 22 points and 12 rebounds in his return to the starting lineup and Kobe Bryant nearly had a triple-double in leading the Los Angeles Lakers to a 111-100 victory over the Minnesota Timberwolves on Friday night. Bryant had 17 points, 12 rebounds and eight assists and Steve Nash added 17 points and seven assists for the Lakers, who played without Dwight...
Photo courtesy of Ezra Shaw, Getty ImagesWell thank goodness for that 29-point lead! Otherwise, who knows how this game would have ended for the Lakers.Coming off a should've-won loss in Phoenix, the Lakers arrived in Minnesota still without a road win in 2013 and without Dwight Howard. Howard, who re-aggravated his shoulder injury against Suns, flew back to Los Angeles to be treated...
NBA News

Delivered to your inbox

You'll also receive Yardbarker's daily Top 10, featuring the best sports stories from around the web. Customize your newsletter to get articles on your favorite sports and teams. And the best part? It's free!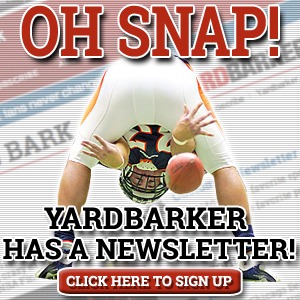 Latest Rumors
The Backyard

Today's Best Stuff

For Bloggers

Join the Yardbarker Network for more promotion, traffic, and money.

Company Info

Help

What is Yardbarker?

Yardbarker is the largest network of sports blogs and pro athlete blogs on the web. This site is the hub of the Yardbarker Network, where our editors and algorithms curate the best sports content from our network and beyond.