James Harden and crew proved too much for San Antonio to handle on Christmas day (via cbssports) As the holiday season came to a close, the San Antonio Spurs sent their fans on an emotional roller coaster in a span of 24 hours. With a back-to-back Lone Star showdown under their belt, the Spurs have proved to me that they are much stronger than the media may now think. On Christmas night in front of a national audience, San Antonio looked incredibly vulnerable as they suffered a 13 point loss to in-state rival Houston.  The Rockets' potent offensive attack was enough to make the Spurs look like a team searching for a playoff spot rather than looking to command home court come Spring. Manu Ginobili was one of the few bright spots to in this game, coming off the bench to score 22 points, helping his team as Tony Parker and Tim Duncan struggled to keep up with James Harden and Chandler Parsons. Perimeter defense seemed to be the deciding factor for the Spurs; with four players out on the floor who are always willing to take and make a 3 any possession, Kevin McHale's offensive scheme proved to be too much for the scrambling Spurs. By the end of the game, the Rockets had made 12 threes to the Spurs' five. Having lost on Christmas in front of one of the largest national audiences the Spurs will have this season, the Spurs were undoubtedly embarrassed, and rightfully so.  All it took was a quick flight up to Dallas and a little extra hate-fuel to allow San Antonio to bounce back. I was fortunate enough to be present for this game, and as I watched the Spurs' attack on the Mavericks, it was almost as if I was watching an entirely different team. Tony Parker realized early that he could manipulate Jose Calderon's atrocious defense to get anything he wanted offensively; Duncan took advantage of ex-teammate DeJuan Blair's height disadvantage to score in the paint at will; Kawhi Leonard put Monta Ellis in a bottle on the defensive side of the ball, allowing him to shoot only 3-7 for six points in the first half. What surprised me most, however, was how fast they played. It is widely known that San Antonio is one of the oldest teams in the league, but last night it would have been hard to separate them from the likes of Golden State and Phoenix.  As soon as the ball came off the rim and was grabbed by a Spur, they were off, forcing Dallas into mismatches and compromising positions defensively all night. Tim Duncan finishes strong against Dallas counterpart Dirk Nowitzki (via star telegram) The key to the game, however, was the bench play.  Danny Green stepped up after watching the 3-point barrage Houston laid on San Antonio and proved he too is among the best pure shooters in the league, shooting 5-5 from beyond the arc, 2-2 from the field, and 3-3 from the line to lead his team to a 116-107 win. Follow isportsweb on twitter The game was much closer than the box score shows, however.  Dallas cut the lead to only 3 after a 12-0 run late in the 4th after surprising San Antonio with a swarming, match-up zone, which resulted in 3 quick turnovers with under 4 minutes remaining. Coming off this quick momentum shift and a San Antonio timeout, Dallas coach Rick Carlisle failed to factor in Greg Popovich's ability to correct any Spurs problem in a matter of seconds.  The Spurs got to the rim, either finishing or being fouled, on the next three possessions, picking apart the Maverick zone.  Danny Green buried home a dagger 3 to seal the victory. After the Spurs laid an egg on national TV, many of the top analysts and sportscasters voiced their concern of this Spurs team, saying they may be done stepping up to competition, and how they can't hang with the faster teams of the league anymore.  Embarrassing of a loss it may be, but this team proved that they have what it takes to run and gun with the best of them. This week, the 3 teams of Texas all played each other, each escaping with a win and a loss.  Don't take the Houston debacle to hard, Spurs fans.  The Texas teams know how to step up and play when needed, and with a win in Dallas after a back-to-back, the Spurs have proved once again that they are safe outside the limelight. Read more Spurs rumors, news and opinion on our San Antonio Spurs page
Original Story:
http://feedproxy.google.com/~r/isport...
MORE FROM YARDBARKER
Spurs News

Delivered to your inbox

You'll also receive Yardbarker's daily Top 10, featuring the best sports stories from around the web. Customize your newsletter to get articles on your favorite sports and teams. And the best part? It's free!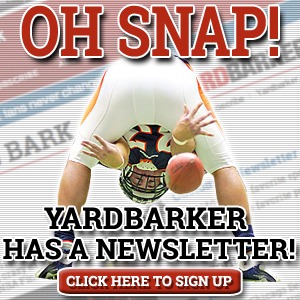 Latest Rumors
Best of Yardbarker

Today's Best Stuff

For Bloggers

Join the Yardbarker Network for more promotion, traffic, and money.

Company Info

Help

What is Yardbarker?

Yardbarker is the largest network of sports blogs and pro athlete blogs on the web. This site is the hub of the Yardbarker Network, where our editors and algorithms curate the best sports content from our network and beyond.