Found July 07, 2012 on New England Sports React:
The NBA's all-time leader in three-pointers with 2,718 will join the likes of superstars Lebron James and Dwyane Wade next season. He could've gone to any other team. But Ray Allen decided to completely throw aside loyalty in sports and take his talents to South Beach. You heard right. Instead of taking more money to stay with his Big Three teammates and have one or two more runs at the Miami Heat and another championship, the greatest three-point shooter ever decided to join the enemy. Now I respect Ray as a player, including his contributions in Boston over five seasons and the one championship he helped deliver, but I will no longer be able to respect his character after this move. I regret calling it a "classless act" as I remarked in a tweet last night immediately after I learned of his decision, but it certainly was a low blow to the Celtics organization and fan base who supported him so heartily. I know Ray was perturbed about the team looking to move him the past couple of years, along with the choice to start the younger Avery Bradley over him in the second half of the season, but those seem petty excuses to leave Boston. Sports are a business, too, after all. Then there's the sour relationship he had with point guard Rajon Rondo; give me a break. That sort of stuff happens on every team; most players just learn to shut up and deal with it. Now I know some of you may say him leaving was as much a business decision as the C's looking to deal him, and you're absolutely right. But to choose a team that has knocked you out of the playoffs the past two seasons was plain wrong, a proverbial slap in the face to Celtics Nation. It was, in my eyes, a cowardly decision, choosing the luxury of playing in Miami next to three All-Stars instead of grinding out a season with the nitty-gritty Celtics. It does, however, prove what we've always known about Ray: that he's a finesse basketball player. He's soft, not willing to bang for buckets, and has reached the point in his career where his age now prevents him from getting open shots on his own. Ball screens and kick-outs are the only way in which Ray can get clean looks, but with the driving ability of Lebron James and Dwyane Wade getting open threes shouldn't be a problem for the veteran. Still, I think the boasting of the Heat GM and players about how beneficial this move will be for them is a bit of an exaggeration. Ray's a year older, 37, and his recovery from bone spurs in his ankle could prove an adjustment period at the beginning of the season. Whatever happens, I'd like to thank Ray for what he did over his five years here, but wish him nothing but the worst in Miami. This move should prompt Danny Ainge to make an even greater push to put together a team that can chase down Banner 18, so while Ray leaving may be bittersweet I believe it will ultimately favor the Celtics. -Ryan Hartley
Original Story:
http://nesportsreact.com/say-it-aint-...
THE BACKYARD
BEST OF MAXIM
RELATED ARTICLES
Personally, I think Ray just spat in the face of true fans like the ones below. I won't boo him but he has to understand this won't be quickly forgiven by fans, especially Boston fans. Poll after the jump <a href="http://polldaddy.com/poll/6371904/"&amp...
Looking at the photo above probably extracts an emotion from you one way or another but to me, the photo above doesn't mean much.  The acquisition of Ray Allen for the Miami Heat will be perfect for both parties.  Ray Allen now gets his wish of standing in a corner taking four three pointers a game while not doing much else.  I get that making your opponent stronger is...
After a year marred by injury, trade rumors, demotions and disappointment, Ray Allen abandoned the Boston Celtics' stalled -- if not sinking -- ship, and on Friday, the legendary sharpshooter washed up in one of the last places you'd have ever expected. Less than two months after watching his 16th NBA season end the same way his 15th did -- in defeat at AmericanAirlines...
News broke Saturday morning that 5 year Celtics' veteran and the NBA's all-time leading three point shooter will not be returning to Boston for the 2012-13 season. What's been harder for Celtics fans to bare, is Ray Allen's decision to end his career in Miami with the Heat. Social media was ablaze with the breaking [...]
With Ray Allen joining the Miami Heat, its not surprising that some Boston Celtics fans would be a little irritated by the move.One fan in particular decided to get his revenge by posting this Boyz N The Hood scene with the faces of Kevin Garnett, Rajon Rondo and Ray Allen pasted over the actor's faces.Watch as Ray almost gets shot by Rondo:
Ray Allen has agreed to sign with the Miami Heat. Though the Heat could only offer Allen half of what the Celtics offered – a one year contract for $3 million which isn't a big deal considering Allen has made over $170 million in his NBA career – Allen reportedly was thinking about the other [...]
Selections have been made for the Team USA. This year's roster consists of LeBron James, Kobe Bryant, Carmelo Anthony, Chris Paul, Deron Williams,Kevin Durant, Russell Westbrook, Kevin Love, Tyson Chandler, Blake Griffin, James Harden and Andre Iguodala. Of course video from a few of the practices has made it's way to the internet. Check out this Blake Griffin dunk...
Since dropping Game 7 of the Eastern Conference Finals to the Miami Heat less than a month ago, Doc Rivers and the Boston Celtics have been looking for any and every way to improve their chances at capturing another title next season. Once Kevin Garnett agreed to return for three more seasons in Boston, the focus turned to which players would surround the Big Ticket in the Celtics...
Part 2 of Oprah's Next Chapter with Chris Bosh, LeBron James and Dwyane Wade airs tonight on OWN. Check out DWade as he opens up about his relationship with Gabrielle Union, the love they share and their family unit.  "The biggest time she makes my eyes sparkle is when Zaire comes home and homework is [...]
Herald    Ray Allen's decision leaves hole in community Ray Allen's exit to Miami may leave bad taste for fans Surgery to keep Avery Bradley out of camp Heat's on Ray Allen with this move Doc Rivers listens, then tries to turn page Source: Hornets trade for Magic forward Ryan Anderson Shooters in scarce supply Doc: Disappointment won't change my friendship with Ray...
Herald  Bass talks about his new deal with the Celtics Ray Allen makes Heat wave Brandon Bass in mix, agrees to three-year deal Perhaps it's time to change Dream Team approach in basketball Team USA roster getting smaller and smaller Globe   Jason Kidd heading to the Knicks; Jeremy Lin signs offer sheet with Rockets Celtics wait as Allen makes splash on South Beach Celtics...
Listen to internet radio with Celtics Town on Blog Talk RadioClick the play button above to hear me discuss every current Boston Celtics rumor and piece of news with my fantastic co-host, Ty Ray (follow him on Twitter @coug88), who's a long-time sports anchor with a radio voice that was clearly kissed by angels. You can also download the show onto your computer by clicking on...
NBA News

Delivered to your inbox

You'll also receive Yardbarker's daily Top 10, featuring the best sports stories from around the web. Customize your newsletter to get articles on your favorite sports and teams. And the best part? It's free!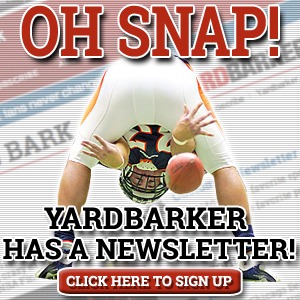 Latest Rumors
Best of Yardbarker

Today's Best Stuff

For Bloggers

Join the Yardbarker Network for more promotion, traffic, and money.

Company Info

Help

What is Yardbarker?

Yardbarker is the largest network of sports blogs and pro athlete blogs on the web. This site is the hub of the Yardbarker Network, where our editors and algorithms curate the best sports content from our network and beyond.