Six NBA trade deadline candidates and their ideal landing spots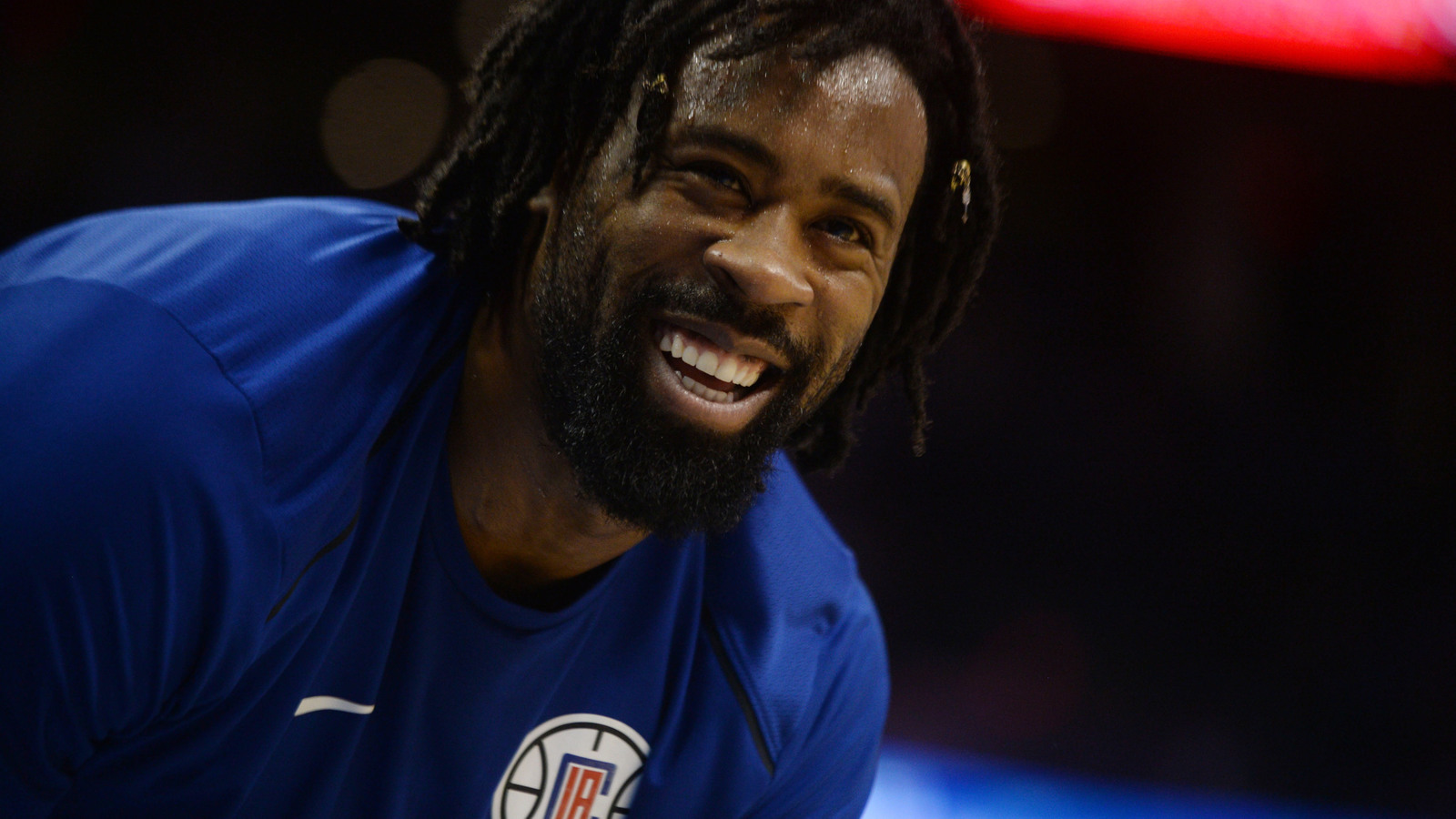 Mark D. Smith-USA TODAY Sports
With the NBA trade deadline rapidly approaching, there are a few teams that have some very specific needs, and a few other teams who have needs up and down the roster to either help turn around or save their season. The NBA trade deadline has shown over the years that a huge deal in February can pay huge dividends in April, May and June.
Below, we've compiled six players who could be on the move early next month to help fill a need for a team that has championship aspirations. The Cavaliers have been in disarray since December, the Thunder just a lost an important player in their rotation and teams like the Wizards and Raptors could use minor improvements to see a huge change in their season outlook. We begin with Avery Bradley.
Avery Bradley (CLE or OKC)
Bob DeChiara-USA TODAY Sports
Detroit hasn't been kind to Avery Bradley and the team has completely floundered with Reggie Jackson out with an ankle injury. Bradley is in a contract year and is likely to leave Detroit after the season, so moving him now to get something in return makes the most sense for the Pistons. The Cleveland Cavaliers and the Oklahoma City Thunder are teams that immediately come to mind that could use a rental 3-and-D prospect to help them down the stretch of the regular season and usher them into the playoffs.
The Cavs have lost 11 of their last 20, they're struggling to integrate Isaiah Thomas and have a bottom-5 defense. Adding a guy like Bradley, at the very least, helps with the latter, but their issues extend way beyond one end of the floor. There is dysfunction in the locker room and silent chatter about the future of head coach Ty Lue. Bradley is far from a guy who can solve all of their problems, but he adds shooting and a guy who can guard the opposing team's best player every night.
For the Thunder, it's a lot more simple than the Cleveland situation. The team lost Andre Roberson for the year and Bradley is the only wing on the market who even comes close to providing what Roberson does defensively. Bradley is a markedly better offensive player than Roberson, but with Russell Westbrook, Paul George and Carmelo Anthony all on the team, anything Bradley adds would be a bonus. The Thunder have the second-best record in the NBA since Dec. 1 after a rough first month, and it would be a shame for them to lose the momentum they've gathered because of the Roberson injury. Adding Bradley would be a phenomenal move for the Thunder if they can put together the right package, and that right package might require a third team.
DeAndre Jordan (MIL)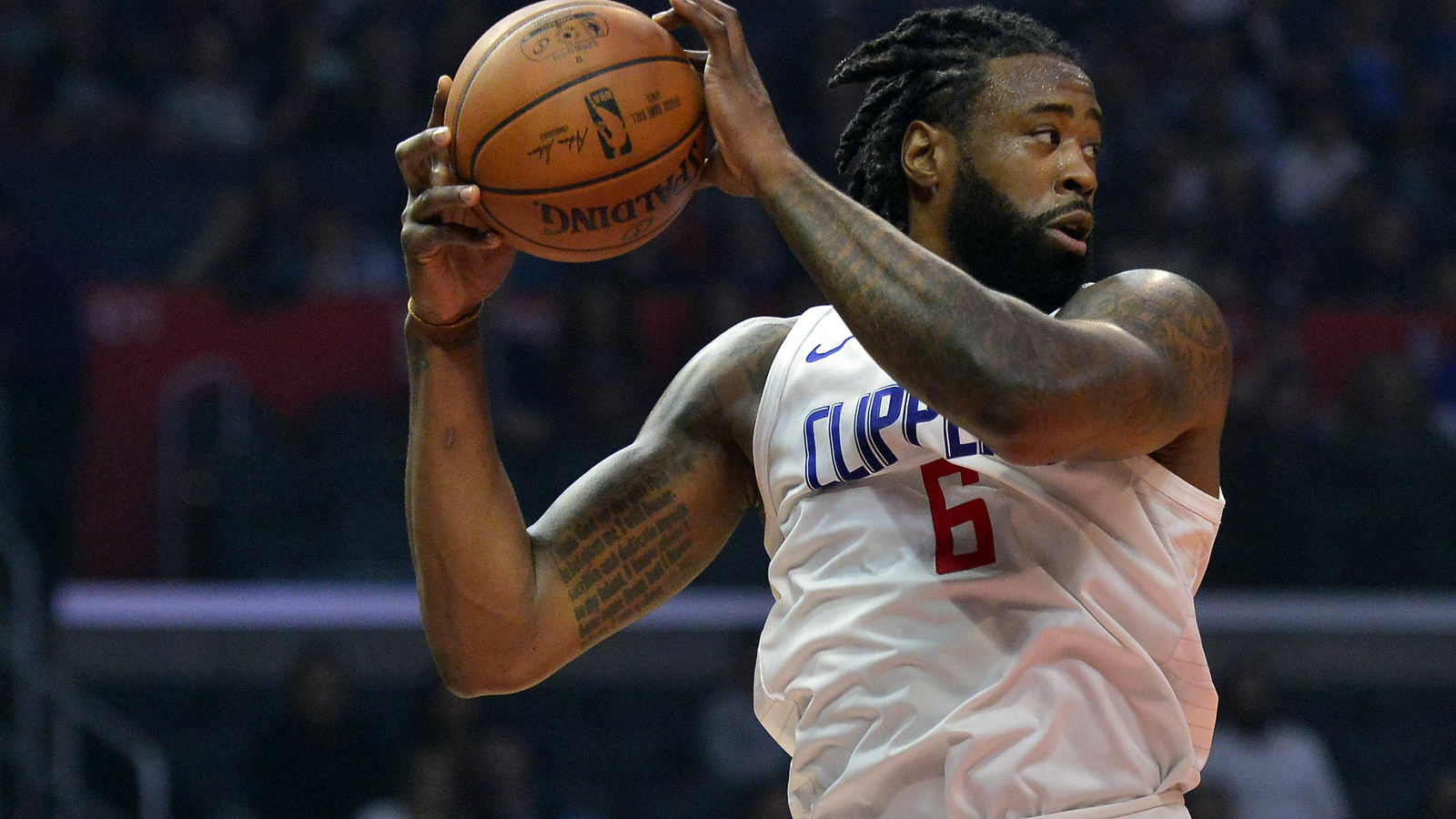 Gary A. Vasquez-USA TODAY Sports
The Clippers and DeAndre Jordan aren't close in their talks on a contract extension, and with Jordan's having a player option for next season, it's likely that he'll opt out of his deal in search of a bigger payday. With the deadline on the horizon, it makes sense for the Clippers to see what the interest for Jordan is, and with his athleticism and ability to protect the rim, there should be plenty.
One team that could really use Jordan's services is Milwaukee. The Bucks have exceptional length at nearly every position but struggle to defend and rebound. A lot of their struggles had to do with scheme, and with Jason Kidd gone some of those things could clean themselves up naturally. But adding Jordan, they'll have the NBA's best finisher at the rim (Jordan has led the NBA in FG% for the previous five seasons) and one of the best rebounders in the league (currently second in rebound percentage among all qualified players).
Adding Jordan's talent to a team that's only 1.5 games out of hosting a first round series and only three games behind the third-seeded Cleveland Cavaliers, they would have the talent and reinforcement on the backend to make a real push for the 3 or 4 seed down the stretch. They'd likely have to put together a package that featured John Henson, Malcolm Brogdon and picks to make a deal like this happen, but Jordan makes a really good Bucks team incredibly scary.  
Wesley Matthews (POR)
Derick E. Hingle-USA TODAY Sports
The Dallas Mavericks have to shift into rebuild mode, and have been adamant that the only way that Wesley Matthews wouldn't be a part of that rebuild is if they can get a first round pick for him. Obviously, the Cleveland Cavaliers come to mind immediately as they own Brooklyn's first and are desperate to upgrade everywhere. But an interesting team could be the Portland Trailblazers, who remain in a weird, good, but not great space with the Damian Lillard and CJ McCollum duo.
Bringing Matthews back to Portland would take a lot of the load off of Lillard and McCollum who do it all on the perimeter for the team on both ends of the floor. Although he isn't the player he was before the Achilles injury, Matthews is still a fantastic defender who can light it up when he gets hot and is shooting just under 40 percent from three in catch and shoot situations. With the attention that both Lillard and McCollum draw, Matthews would see a lot more space between himself and the closest defender in these situations and could see that number jump to 41 percent, where it was in 2013-14, his best season in the NBA.
To make a deal like this happen, the Blazers could send over Ed Davis' expiring contract and the Blazers' first round pick, which is likely to be in the late-teens to early 20s considering the Blazers should make the postseason. This gives Dallas some cap space in the summer and another draft pick to build around for the future as they near a post-Dirk era.
Marc Gasol (TOR)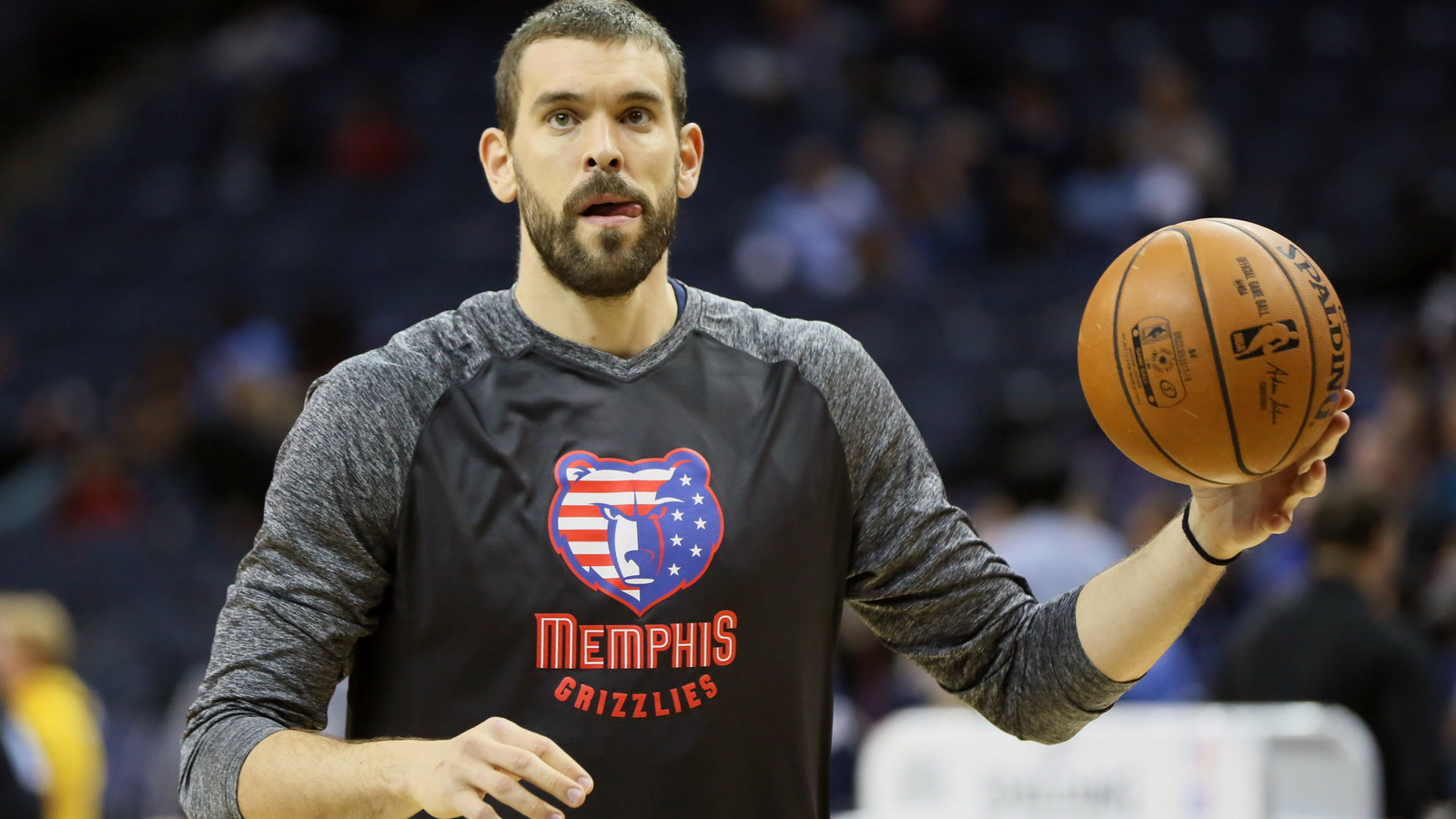 Nelson Chenault-USA TODAY Sports
Oh look, another player the Cleveland Cavaliers could potentially trade for. This time around, we're looking at Gasol's potential fit with the Toronto Raptors, a team that has been good in recent years, but have struggled to get over the hump in the postseason. This year, the Raptors look as good as they ever have and, as of Jan. 29, they're only a single game behind the Celtics for the top seed in the Eastern Conference.
The Raptors have slightly improved their offensive scheme to include way more movement than it has in recent years, and you can see what it's done for DeMar DeRozan, who is becoming a phenomenal playmaker with an assist percentage just a shade under 25. While Jonas Valanciunas has been good for Toronto, he isn't nearly the gifted passer that Gasol is, even at age 32. With constant off-ball movement, Gasol would thrive in Toronto's offense and would provide the Raptors another option to go to once things start tightening up in the playoffs.
Gasol isn't the defender he used to be, but he still can add value to that end as a veteran who understands how to lead a team as the last line of defense. Making Serge Ibaka a fourth option would do wonders for both Ibaka and the Raptors, who would love to be the first team to dethrone LeBron James off the top of the Eastern Conference in seven years, and Gasol could be a huge contributor to help make that happen.
Kemba Walker (SAS)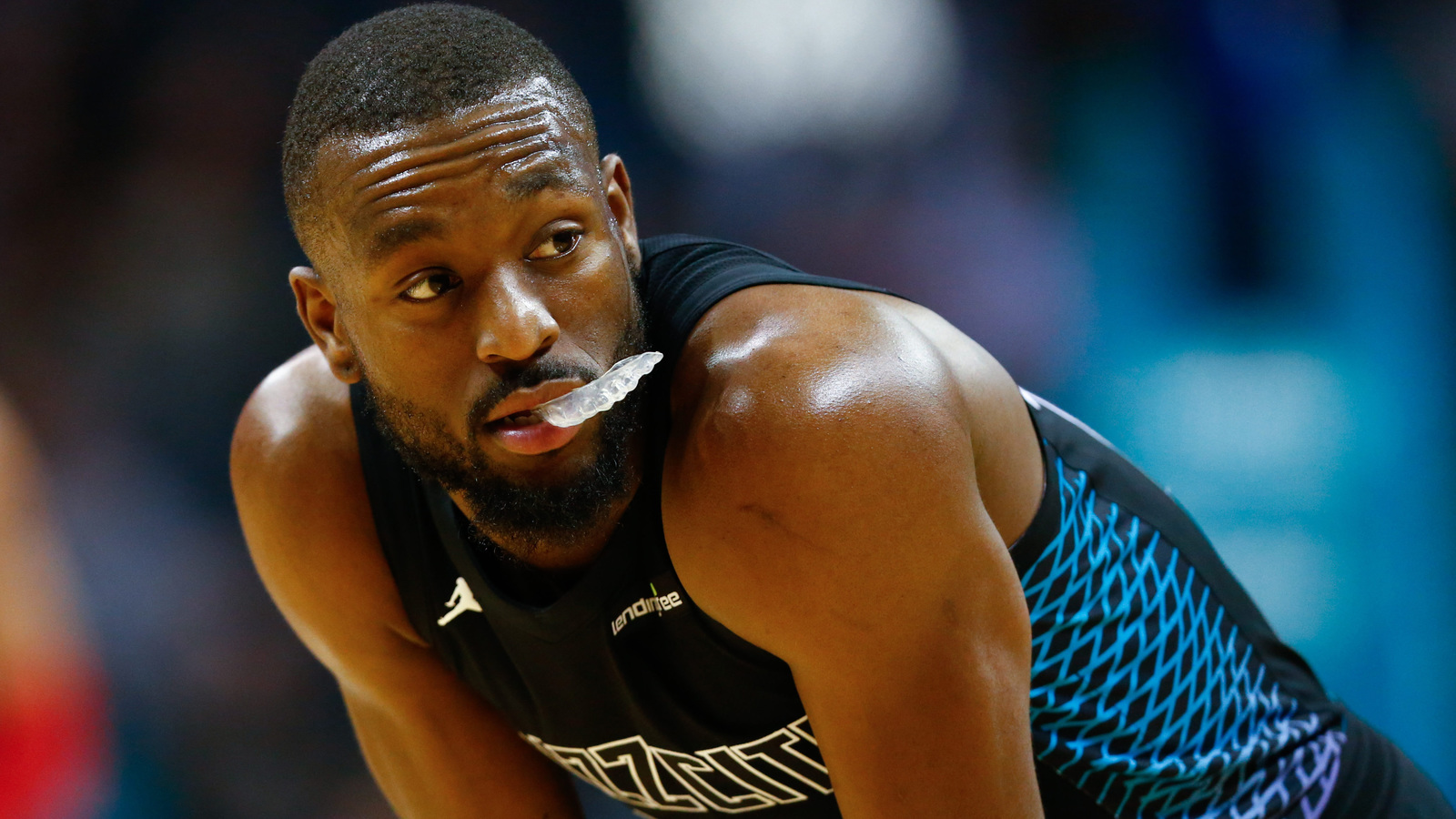 Jeremy Brevard-USA TODAY Sports
Even though Michael Jordan has said that he isn't necessarily looking to move Kemba Walker, the team is listening to offers. Walker is clearly the Hornets' best player and was an All-Star last season. He's one of the most fun point guards in the NBA that we rarely talk about because the Hornets receive so little attention. He's a scoring point guard who can become a facilitator if needed, and one team that might be in need is the San Antonio Spurs.
Head coach Gregg Popovich just moved Tony Parker to the bench to start second-year point guard Dejounte Murray, but you have to wonder if Murray is really the point guard of the future in San Antonio. With LaMarcus Aldridge asking for a trade earlier in the year and the alleged rift between the team and star forward Kawhi Leonard, the Spurs might want to figure out their point guard of the future sooner rather than later. Murray has been efficient in his starting role and rebounds much better than your average starting point, but doesn't exactly have the kind of spark that a guy like Walker could add.
When you think about the Spurs trading for Walker, you think about the trio it ostensibly creates, assuming the team works everything out with Leonard. Walker-Leonard-Aldridge can compete with any point-wing-big trio in the NBA, especially as long as Pop remains on the bench.
Jordan Clarkson (WAS)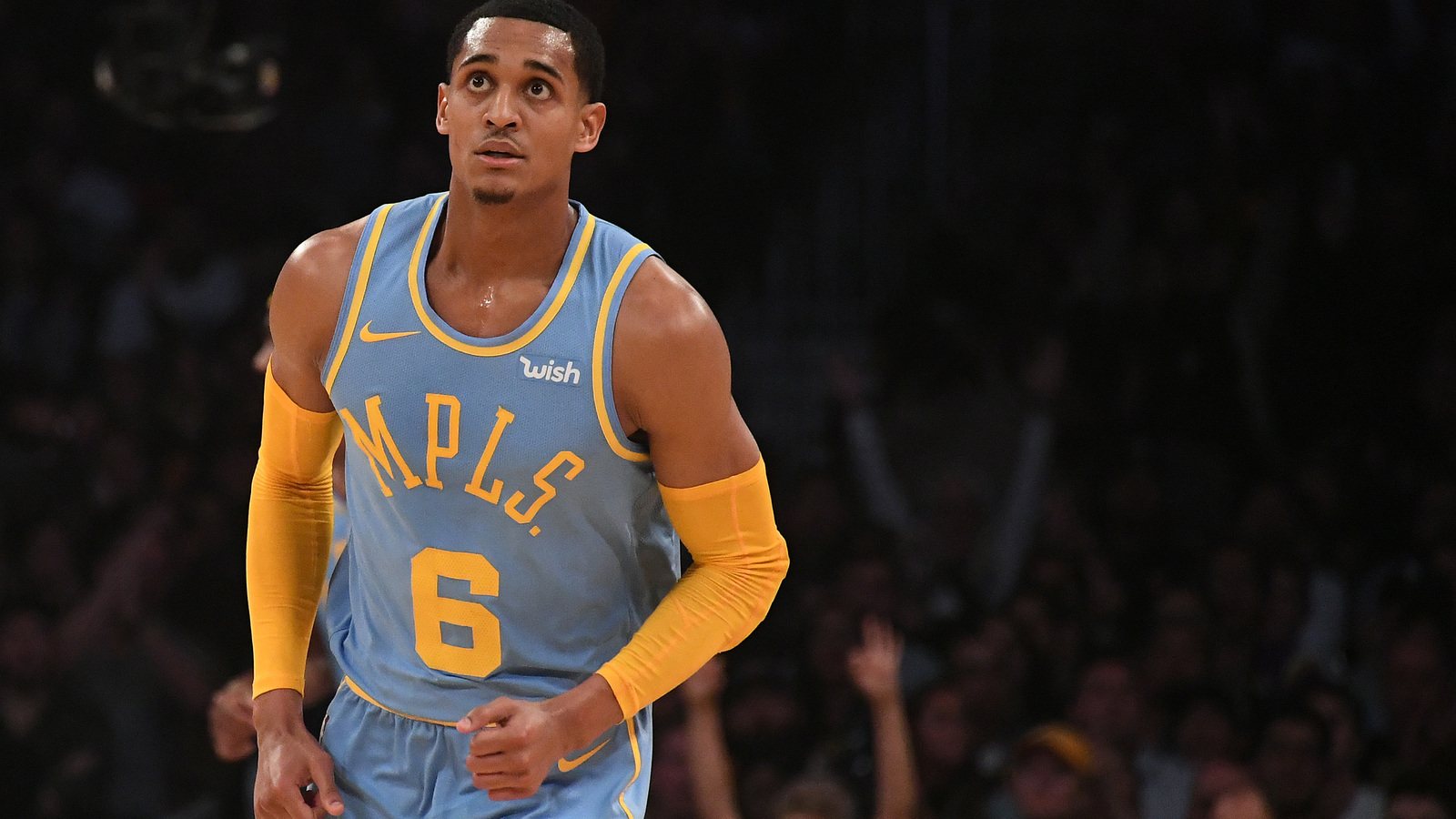 Richard Mackson-USA TODAY Sports
The Lakers making moves to set themselves up to land a big free agent (or two) this summer is what the new regime of Magic Johnson and Rob Pelinka have been all about since they took over, and this year's trade deadline could be their first opportunity. Right now, the Lakers are playing their best basketball. They've won four of their last five and are starting to figure things out when Lonzo Ball isn't on the floor. A huge reason for that has been Jordan Clarkson's play off the bench.
Clarkson is averaging 14 points off the bench (22.3 per 36 minutes) while producing his best assist rate, second best turnover rate with the highest usage rate of his career. He's scored at least 15 in each of his last five games and in 28 games total this season. The Washington Wizards, a team many thought would compete for the Eastern Conference title, has underperformed once again because of a lack of bench production.
The Wizards bench is in the bottom third of the NBA in scoring, offensive efficiency and defensive efficiency and a guy like Clarkson could be a huge help for this team as the sixth man. The Wizards are notorious for seeing its starters put together leads that the bench cannot maintain, and Clarkson has the kind of game that is perfect for the additional scoring a bench unit needs to be effective. The Wizards own each of their first round draft picks in each of the next three years and a few expiring contracts that would clear up even more cap space for a Lakers team looking to go after some big names while still building through the draft.  
NBA News

Delivered to your inbox

You'll also receive Yardbarker's daily Top 10, featuring the best sports stories from around the web. Customize your newsletter to get articles on your favorite sports and teams. And the best part? It's free!
PLAYERS:
Avery Bradley
,
Marc Gasol
,
Wesley Matthews
,
Kemba Walker
,
Jordan Clarkson
,
DeAndre Jordan
TEAMS:
Detroit Pistons
,
Memphis Grizzlies
,
Dallas Mavericks
,
Charlotte Hornets
,
Los Angeles Lakers
,
Los Angeles Clippers
,
Toronto Raptors
MORE FROM YARDBARKER
NBA News

Delivered to your inbox

You'll also receive Yardbarker's daily Top 10, featuring the best sports stories from around the web. Customize your newsletter to get articles on your favorite sports and teams. And the best part? It's free!