Found July 01, 2013 on Fox Sports Southwest:
DALLAS -- Ask the Mavs for a definitive backup plan to Dwight Howard and they don't offer definitive answers. But sources on Sunday told DallasBasketball.com and FOXSports exclusively about how Andrew Bynum represents an "imperfect Plan B" and how Dallas' contact with Bynum is focusing on his willingness to include protection from his knee problems via a little-used section of the NBA Uniform Player Contract, Exhibit 3. "Once you've got degenerative knees," one Dallas Mavericks source says, "you really don't ever get better. You can get functional. But not better." A fully healthy Andrew Bynum would be more than functional. He'd be a max player, a terrific consolation prize for the team that finished second in the Dwight Howard Sweepstakes. Yes, even with Bynum's flakiness (which in a sense is not unlike Howard's flakiness), he's just 25 and has experienced moments of All-Star awesomeness. The Lakers were prepared to build a franchise around him. Then the Sixers were prepared to do the same. What's in play for the Mavs to do the same? There are arguments to be made for any number of Plan B options. But, "There are no grade-A' guys in there, in terms of giving them the money they go into this process wanting," a source says. And none of those players are bigger and better than the 7-foot, 285-pound Bynum when he's healthy The last time he was right, in 2011-12, he was a major NBA force, averaging 18.7 points, 11.8 rebounds and 1.9 blocks. Dallas' discussions with Bynum will only get serious, of course, if the courting of Dwight fails. (The Mavs are scheduled to meet Howard in LA on Tuesday.) At that time, two wings of the Dallas front office will be deeply involved. Casey Smith and Dallas' medical team will have its hands full (and maybe will qualify as a selling point to Bynum). And owner Mark Cuban and company will have to be creative in protecting the Mavs from risk by constructing a contract that one source says might be a one- or two-year deal heavy with stay-healthy incentives. We get indications Dallas would be willing to consider using half of its theoretical available 18 mil on Bynum -- giving him an annual salary that may be a slight bump over the 8-mil, one-year deal given Chris Kaman last summer. But for the Mavs, an even bigger factor in what they will offer will be the ability to protect against the possibility that Bynum's knees are permanently gone. Not only would it be a huge financial blow to sign him to a big contract only to lose him to injury, but it would also cripple the team's cap for years. Our understanding is that, to this end, the Mavs' negotiations with Bynum and his agent will focus on his willingness to include protection for the team from his knee problems via a little-used section of the NBA Uniform Player Contract, Exhibit 3. In essence, Exhibit 3 makes the player, not the team, take the financial risk of his prior injury happening again. It will be an imperfect offer to Bynum. And he might be an imperfect signing. But it's a Mavs' Plan B featuring the NBA's Exhibit 3. But let's say in the summer after the first season, he somehow hurts his knees and comes to training camp hobbling with no healthy end in sight. At that point, the Mavs - if they felt they would be better off walking away - could waive him under Exhibit 3's protection and would only owe him 6 million (2 million for each of the remaining 3 seasons). And under the stretch rule, the payout and cap hit on that would be spread over 7 seasons, at about 835,000 per season. The Mavs, if Dwight goes elsewhere, will pitch themselves to Bynum as a "start-over'' opportunity. A new city with stable ownership and coaching with an on-court role that was tailored to Dwight ... but can be easy re-tailored to him.
Original Story:
http://www.foxsportssouthwest.com/nba...
THE BACKYARD
BEST OF MAXIM
RELATED ARTICLES
Dwight Howard sweepstakes is going full throttle and so is the accompany pitches from the Los Angeles Lakers and the Houston Rockets; however, Houston has one unexpected pitch master in their corner. Rapper – and Houston native – Slim Thug made his pitch for Dwight Howard on Twitter Monday.The post Slim Thug's pitch to Dwight Howard to sign with the Houston Rockets appeared...
It appears that the Golden State Warriors are serious about their level of interest in Dwight Howard. What once was a rumor with no substance has gained some momentum into a consideration that, to a large degree, makes sense. The free agency period  kicked off around the NBA as of Midnight Eastern Monday morning and Howard has already caught the eye of a reported five teams. The...
Dwight Howard and John Wall recently got interviewed by Yi Jianlian who is a former NBA player, and they held the whole interview in Chinese. Not bad work by J Wall and Dwight to stick with it Good game, good effort. [Reddit] Article found on: Next Impulse Sports
Dwight Howard is now getting the Lebron James treatment.  Every team that thinks that they have a legit shot at getting Dwight Howard to come play for them, is setting up a big elaborate pitch to convince him to come play for their organization.  The two front runners in the Dwight Howard sweepstakes are the Houston Rockets and Dallas Mavericks.  But if Dwight Howard ever wants...
With the free agency period commencing at 12:01 a.m. Monday, the Dwight Howard sweepstakes has officially begun. The Los Angeles Lakers wasted no time in their attempts to convince the free-agent center to re-sign, having actor and longtime Lakers season-ticket holder Jack Nicholson reach out to Howard to stay put in L.A. Nicholson spoke with Howard on the phone about remaining a...
With Dwightmare 2.0 in full force and the world literally getting up to the second updates on twitter from some random 16 year old Californian dude out-sourcing WOJ by shadowing Dwight's every move, I thought it prudent to sort through which destinations are actually in play as the end of this circus draws nearer.  As a ardent Dwight in LA supporter I obviously want him to re...
The Houston Rockets made their pitch to free-agent center Dwight Howard on Monday. They took Hall of Famers Clyde Drexler and Hakeem Olajuwon with them, and also brought in Yao Ming via Skype. But by bringing in a player of Olajuwon's ilk, the Rockets are basically reminding Howard of what he'll never be. There's as much chance of Howard developing a "dream shake...
For anyone that has followed regional sports networks these days, you may already know that they are always looking for original programming and if Dwight Howard re-signs with the Lake Show, he will be getting his own show on the Time Warner Cable Sports Network in LA. ESPN Los Angeles Arash Markazi confirmed these rumors on his Twitter account: There had already been preliminary...
In just a few hours, NBA free agency will officially begin. Two LA free agents who occupy opposite sides of Staples Center figure to garner a lot of attention. Dwight Howard is expected to meet with the Rockets at 9:01 PM Sunday night. And if the rumors are true, expect general manager Daryl Morey, coach Kevin McHale, owner Les Alexander, current Rockets, James Harden and Chandler...
Josh Smith is not only the Rockets backup plan should Dwight Howard decide to sign with another team. Houston is reportedly interested in making a big splash by pairing the two childhood friends up and signing both this off-season. In his meeting with the Rockets, Howard is said to have inquired about adding a third star, according to the Houston Chronicle.  If Smith and Howard...
NBA News

Delivered to your inbox

You'll also receive Yardbarker's daily Top 10, featuring the best sports stories from around the web. Customize your newsletter to get articles on your favorite sports and teams. And the best part? It's free!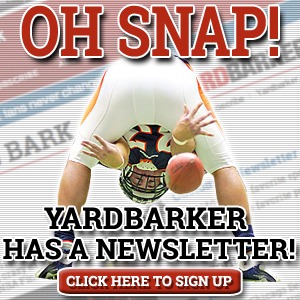 Latest Rumors
The Backyard

Today's Best Stuff

For Bloggers

Join the Yardbarker Network for more promotion, traffic, and money.

Company Info

Help

What is Yardbarker?

Yardbarker is the largest network of sports blogs and pro athlete blogs on the web. This site is the hub of the Yardbarker Network, where our editors and algorithms curate the best sports content from our network and beyond.