Found March 14, 2013 on Fox Sports Florida:
PLAYERS:
Pat Riley
,
Dwyane Wade
,
Erik Spoelstra
,
LeBron James
,
Chris Bosh
,
Shane Battier
,
Chris Andersen
,
Juwan Howard
,
P.J. Brown
TEAMS:
Miami Marlins
,
Miami Heat
,
Houston Rockets
,
Los Angeles Lakers
MIAMI The Dolphins opened their doors for Hard Knocks. The Marlins did so for The Franchise. Dont expect Miami Heat president Pat Riley to let any cameramen in from the NBA, which does have a behind-the-scenes show called The Association. But if he ever did, guard Dwyane Wade offered what would be found. Were not a team that lets the cameras in often where they can follow and see this team, said Wade, a 10-year Heat veteran. But if we did, we would have a No. 1 hit show, no doubt about it. This is a great group of guys, a very fun team. That has become much more evident to the public recently. Two weeks ago, the Heat unveiled their hilarious Harlem Shake video. It now has more than 40 million views on YouTube. The video was filmed when Miami had won 12 straight games. The streak is now up to 20, tied for the third longest in NBA history, and the Heat are having even more fun. Theyre laughing and joking plenty in the locker room. Winning makes it more fun, theres no question about it, Heat coach Erik Spoelstra said about how loose his team is these days. I dont see a lot of camaraderie on losing teams, and weve been part of both teams. Spoelstra was an assistant on a Miami team that went 15-67 in 2007-08. The Heat made no videos that season that had players dancing. The Heat have had their share of guys having fun since the Big Three of LeBron James, Wade and Chris Bosh came together in the summer of 2010. They danced on stage at AmericanAirlines Arena after they signed. But that infuriated many, which shows how far the Heat have come. Theres no way their Harlem Shake video would have been perceived in such a positive light had they not won the championship last season. They probably wouldn't even have made it if they didn't now have rings on their fingers. In the previous two seasons, those on the Heat, especially James, incurred plenty of criticism for how their team was put together. And that certainly at times made Miami players reluctant to show their true selves. But winning last years title has significantly lessened the us-against-the-world mentality. Were having fun, Wade said of the change. I think the biggest thing is our supporters and our fans around the world have accepted us as a team playing together. And they understand we love and enjoy the game together. We play it in the right way. Were enjoying each other as teammates and were having fun and I think people appreciate that. They understand that. So with social media were sharing it a little bit. They share it in other ways. Bosh last year starting getting publicity for videobombing post-game on-court interviews. Lately, hes really ratcheted it up, and it's added to the image of the having-fun Heat. Of course, hes had more opportunities during the winning streak to jokingly slip into shots, considering Miami players dont do on-court interviews after losses. Every day, we like coming to work, Bosh said about being on the Heat these days. My dad told me you want to like your job because it sucks when you hate it, and he was speaking from experience. Its just nice to not only play basketball but to play with the best team in the world, with the best teammates in the world. These are great guys and are funny. We laugh and we joke. But before anybody claims a vaudeville act has broken out on the side, James would like his say. He bristled when it was suggested the Heat are a fun-loving bunch. Thats a little too much, fun-loving, James said in offering a reminder about Miami still being all business when it comes to a pursuit of a second straight title. Whats he trying to do? Hurt the ratings if the Heat ever do have a reality show? Who's Hot: Wade has scored 20 or more points in 11 straight games, a stretch in which hes averaged 25.7 points. Over his past five games, Wade has averaged 3.6 steals. Wade is the latest Eastern Conference Player of the Week, the first on the Heat other than James to have won this season. James has claimed five. Who's Not: Forward Shane Battier has cooled down significantly after a recent streak in which he was sizzling. In the first two games in March, Battier shot 8 of 9 (88.9 percent) on 3-pointers and was in a four-game stretch in which he went 14 of 18 (77.8 percent). Since then, Battier has made just 6 of 24 (25.0 percent) from beyond the arc in six games. Three Thoughts 1. At least the Heat wont have to worry about facing losing teams in the playoffs. During their 20-game winning streak, the Heat (49-14) have faced 10 teams that currently have winning records and 10 that now have losing marks. Theyve done a good bit better against the winners. The Heat have beaten the winners by an average margin of 12.4 points. Not one of the games has been closer than six points. Meanwhile, the Heat have beaten the losing teams by an average of 10.3 points and have been ahead of them at the end of regulation by an average of 9.2 points. That takes into account they won a double-overtime game by 12 points over lowly Sacramento. Theyve also had a one-point escape over Orlando and four-point survivals against Cleveland and Philadelphia. 2. Sure, its a long shot the Heat will break the Los Angeles Lakers 1971-72 record for winning 33 straight games. But they are by far the most serious challengers to the record those Lakers have seen. To break the mark, which could happen April 9 at home against Milwaukee, the Heat would need to win nine games on the road and five at home. Yes, that would be very difficult. But the only game in which Miami might not be favored in during the stretch is March 31 at San Antonio. If the Heat keep winning, the Heats streak would be 29 entering that night. 3. A number of rival NBA executives are no doubt scratching their heads over why they didnt look closer at signing center Chris Andersen, who has been a huge asset to the Heat since signing Jan. 21. Even if Andersen had been signed just to keep Birdman away from Miami, that could have helped other teams. Obviously, it was a major factor that Andersen last May had his Larkspur, Colo., home searched in a child-exploitation investigation by the Douglas County Sheriff's Office. But he has not been charged with any crime and Andersens lawyer has said his client has been a victim of extortion. The Heat thoroughly checked out the situation and believed Andersen was worth signing. One wonders why other teams sat back while Andersen remained a free agent throughout the first half of the season. Quotes of the week "It's huge. That's a fourth of a season that we've won in a row. We should all be blessed to be in this position and be honored to be part of such a great organization. James, speaking to Sun Sports after the Heat won their 20th game in a row Wednesday at Philadelphia. 2010. The first year we were all together. So it feels good to be able to do the things that you want to do and the things that youre used to. Its tough when youre used to doing something and you cant quite do it I know when I feel good our team has a better chance of winning. Wade, who underwent knee surgery last July, on now feeling the best he has since when the Big Three first got together in 2010-11. It was great in the larger scheme of things that we had to come back and win this ballgame. Right now, we're preparing for the playoffs. That's good because we're going to have these same moments again.'' Wade, on not minding the Heat had to come back from three points down in the final four minutes Wednesday to win 98-94 at Philadelphia, which is 24-40 and has lost 13 of their past 15 games. Numbers game 1 Player in NBA history to have been on two teams that won 20 or more games in a row. Battier was on the Houston Rockets when they won 22 straight in 2007-08. Proud and blessed to be part of dual 20-gamers. Not bad for a chump who was told he'd never amount to much in the (NBA), Battier tweeted. 19 Players in NBA history who have gotten into a game at age 40 or older. If Heat forward Juwan Howard, who is on his second 10-day contract but has not yet played, checks in this season, he would become the 20th. 64 Wins the Heat are on pace for, which would eclipse the team record set when Miami went 61-21 in 1996-97. "I want them to win a championship, but I want to hang on to something, man, have a little something,'' said P.J. Brown, a forward on that team. Whats Next? Every game will be big as long as the streak continues. The Heat will try to keep it going on the road. They play Friday at Milwaukee, Sunday at Toronto, Monday at Boston and Wednesday at Cleveland. The one against the Cavaliers will mark James fourth trip back to where he played before bolting to Miami in the summer of 2010. Tower of Power? How about in all of NBA history? The Heats 20-game streak is one for the ages. If they hadnt fallen asleep in several games early in the season, there would be talk about whether they could become just the second team in NBA history to win 70 games in a season. The most the Heat can get to now is 68. Chris Tomasson can be reached at christomasson@hotmail.com or on Twitter @christomasson.
Original Story:
http://www.foxsportsflorida.com/nba/m...
THE BACKYARD
BEST OF MAXIM
RELATED ARTICLES
Pretty much the standard move for any scorn lover, to either go on a reality show or Dr. Phil style show. The short version of D Wade and Siohvaugh's story goes like this. High School sweethearts get married, life in the NBA has an affect on both of them positively and negatively, NBA player decides to upgrade, wife has a breakdown, NBA player uses that breakdown to gain custody...
MILWAUKEE -- Dwyane Wade's eyes perked up and he sat up straight in his chair when a reporter told him former coach Bill Sharman said the Miami Heat have it in them to break his 1971-72 Los Angeles Lakers' NBA-record 33-game winning streak. "That's so far away," Wade said with a laugh at Friday's shootaround. "I won't think about 33 unless we were...
The divorce and child custody proceedings between Dwyane Wade and his ex-wife Siohvaughn got pretty messy. Accusations of abuse, violence, court outburst etc. Siohvaughn maintained that the court system was biased and blinded by "Mr. Wade's" celebrity. Well a lot of it had to do with Mr. Wade's celebrity and a lot of it had to do with his money. But I've seen the court...
D-W-Y-A-N-E WADE. We figured this ESPN fail, with as much as the WWL covers the Heat, was impossible. But there it is. Blame his mother for the stupid spelling fail, not an ESPN intern. As for the Heat, of course they beat Atlanta, 98-81. If the 19-game winning streak is going to end, keep an eye on Monday, March 18 at Boston. If Boston can't end the streak, go to March 31 at...
Dwyane Wade's divorce battle with his ex-wife Siohvaughn Funches-Wade was nasty. The ex-Mrs. Wade also aimed some of her hostility at DWade's current girlfriend, Hollywood actress Gabrielle Union. So when Siohvaughn recently appeared on "Dr. Phil," it appears that Gabby may have had some commentary about it. Was Gabby subtweeting the ex-Mrs. Wade? Dwyane Wade's brand...
Tweet   The Miami Heat knocked off the Atlanta Hawks 98-81 Tuesday to notch their 19th consecutive victory behind 23 points (9-18 FG), 4 rebounds, and 6 assists from Dwyane Wade. As the Heat continue to roll through opposition the confidence in the team among fans is nearing an all-time high, if it's not there [...]
Dwyane Wade scored 23 points and the Miami Heat extended their winning streak to 19 games, leading wire-to-wire in beating the Atlanta Hawks 98-81 on Tuesday night. LeBron James scored 15 and Chris Bosh and Mario Chalmers added 14 apiece for the Heat, who matched the fifth-longest streak in NBA history. They will try for their 20th straight win on Wednesday at Philadelphia, the...
MILWAUKEE -- If the Milwaukee Bucks are going to snap Miami's 20-game winning streak Friday night, they are going to have to do it without one of their best defensive players. Small forward Luc Richard Mbah a Moute will miss his third straight game with turf toe, hampering Milwaukee's ability to guard LeBron James and Dwyane Wade. Slowing James and Wade is hard for anybody...
Winners of 20 games in a row, the Miami Heat could be headed toward history. The NBA record is 33 consecutive victories in a single season, set by the Los Angeles Lakers in 1971-72. The Heat became the fourth team to win at least 20 in a row in a season when they beat the Philadelphia 76ers 98-94 on Wednesday night, and they would tie the record if they make it to their next matchup...
NBA News

Delivered to your inbox

You'll also receive Yardbarker's daily Top 10, featuring the best sports stories from around the web. Customize your newsletter to get articles on your favorite sports and teams. And the best part? It's free!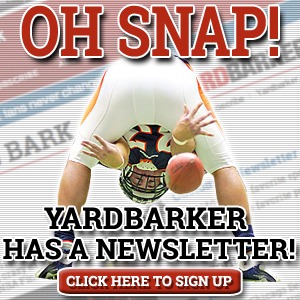 Latest Rumors
The Backyard

Today's Best Stuff

For Bloggers

Join the Yardbarker Network for more promotion, traffic, and money.

Company Info

Help

What is Yardbarker?

Yardbarker is the largest network of sports blogs and pro athlete blogs on the web. This site is the hub of the Yardbarker Network, where our editors and algorithms curate the best sports content from our network and beyond.