Found November 02, 2012 on Fox Sports Florida:
PLAYERS:
Chris Bosh
,
Erik Spoelstra
,
Ray Allen
,
Rashard Lewis
,
Mike Miller
,
James Jones
,
Udonis Haslem
,
Norris Cole
,
Mario Chalmers
,
Shane Battier
,
LeBron James
,
Dwyane Wade
,
Josh Harrellson
,
Joel Anthony
,
Dexter Pittman
TEAMS:
Miami Heat
,
Boston Celtics
MIAMI - Chris Bosh never has wanted to be a coach. When he sees Erik Spoelstra, it doesn't change his mind. It's Spoelstra's job to figure how to divvy up minutes on the deep Miami Heat. Obviously, it's better than having stiffs, but orchestrating an overflow of talent hardly is easy. "I don't want to be in his shoes," Bosh, Miami's starting center, said of his coach. "He has to manage all of that. That's a tough spot to be in, but that's why he gets paid, to do that job." When Spoelstra looks down his bench, he sees Ray Allen, a 10-time All-Star, and Rashard Lewis, a two-time All-Star. There's Mike Miller and James Jones, two of the best three-point shooters in the NBA. There's power forward Udonis Haslem, who would start for most teams, and promising young point guard Norris Cole. Obviously, everybody can't play at once and shots are limited for a lot of players. Even among the starters, Mario Chalmers and Shane Battier must defer to the Big Three of LeBron James, Dwyane Wade and Bosh. And Wade and Bosh must defer at the times to the Big One of James. "It starts from the top, our coach," said Wade, who, with James playing a bigger role, averaged 22.1 points last season, his lowest since his rookie year of 2003-04. "First of all, he can't have an ego,. And then as players you got to check yourself and understand something. I learned from (Olympic coach Mike Krzyzewski) as well to check your egos at the door but you bring who made you the player you are inside the gym. You've got to understand the reason you're on a team like this. You're not on a team like this just to be on TV." When you're on the bench, you're not on TV. To show how deep the Heat are this season, Miller, who scored 23 points in 23 minutes in last June's Game 5 title-clinching Finals win over Oklahoma, played less than seven minutes in Tuesday's opening 120-107 win over Boston. Jones, the 2011 NBA All-Star three-point champion, didn't play a picosecond and isn't in Spoelstra's 10-man rotation. "Guys that could be possible starters or have bigger roles on other teams might only play 10 minutes or even less some games but have a bigger role the next game," Spoelstra said. "Versatility is one of our biggest strengths We talk about the sacrifice because we're not coaching the game to satisfy guys' egos. We're playing and competing to win." Not that he had any problems in the past, but Spoelstra now having a championship on his resume certainly helps matters when he comes to any friction that could develop with a player not getting the minutes or looks he expects. The Heat also this season were careful about the makeup of the players they added. Even though Allen and Lewis are used to being starters and big-time scorers, each was seen as a player willing to take a reduced role. For Lewis, winning a title is a much bigger priority than his stats. "There are maybe some nights where I play 30 minutes, maybe some nights I play two minutes and maybe some nights I don't play at all," said Lewis, who had 10 points in 19 minutes off the bench in his Heat debut against the Celtics. "But, at the end, if we're winning ballgames, I don't think anybody should be upset I pretty much knew what I signed up for when I came to the team. They already had a championship team. They had their starting five." And they had their coach in place. But, with so much talent on hand, Spoelstra could findhis job even tougher. Who's Hot: Isn't James always hot? The reigning MVP had 26 points in just 29 minutes against the Celtics before leaving with leg cramps early in the fourth quarter. Also hot is Wade, who scored a game-high 29 points against the Celtics. He's been ahead of schedule coming off July knee surgery. Who's Not: Miller didn't even put up a shot against the Celtics. That's a far cry from Game 5 of the Finals, when he shot 7-of-11, including 7-of-8 from three-point range. Haslem played a scoreless 11 minutes against Boston but he did grab three rebounds. Three Thoughts 1. Wade, 30, might be ahead of schedule in his return from knee surgery but the Heat must watch his minutes carefully and not overextend him. Wade logged 35 against the Celtics due to James missing time because of his leg cramps. Spoelstra said he will look to slightly lessen Wade's minutes from that. "I think last year playing around 33 was good for me," Wade said. Wade said that before the Heat had so much talent there were nights when he "had to play 42 miutes and maybe I should have only played 37 because five of those mintues I was out there tired." 2. Battier is hardly a true power forward but there's no need to tinker with Miami's starter at that spot. The Heat, who call themselves "position-less" won a title with Battier starting at power forward and leading the NBA with 42 made three-pointers. It figured he scored the first points of Tuesday's opener on a three-pointer. 3. Chalmers is a better point guard than most people think. He quietly had 11 assists against the Celtics. Chalmers might concentrate more on passing and not shoot as many three-pointers as he last season when he attempted a team-high 260. The Heat have plenty of other players who can hit from three-point range. Quotes of the Week "I'm no expert on cramps. I don't talk to no experts. It's just our medical team. They tell me just to continue to drink fluid and I'll be all right." --James, unconcerned about leg cramps that hampered him in last June's Game 5 of the Finals and in Tuesday's opener against Boston. "No. It's only two games. We got a long time (to go). No. Eighty games left. Can't even talk about it." --Wade, saying he has no sympathy for the Lakers being 0-2, when asked for a comparison to the star-studded Heat having a tough start in 2010-11. "I get a lot of love from the fans. They still tweet me and show me support. And so if I get in the game I think I'll get a good round of applause. I was a fan favorite, a lot of people liked me up there." --Center Josh Harrellson, who played for Knicks last season and returns with the Heat on Friday to New York. News and Notes: --The Heat don't want James' leg cramps to be considered an issue. James went to the bench twice in the second half with cramps, first in right leg and then in his left. He left for good with 9:01 left in the game. "We're not making it a bigger thing than it is," Spoelstra said. "It's not a trend." --Centers Joel Anthony (hamstring) and Dexter Pittman (leg) are batting injuries and both missed the opener. But it doesn't matter. With the Heat going small with Bosh starting at center and Haslem in relief, neither of those traditional centers has much importance. --Bosh's goal last season was to average 10 rebounds per game. It didn't come close to happening as Bosh averaged 7.9. He's made no such predictions this season. But moving to center could help Bosh's rebound totals. He did grab 10 against the Celtics. What's Next? The Heat have another much-hyped game Friday at rival New York. Considering it's the first game for the Knicks following Hurricane Sandy, it will be an emotional affair. Saturday's home game against Denver also is intriguing because the Nuggets want to show they should be a team to be reckoned with in the West. The schedule then tones down for the Heat with home games Monday against Phoenix and Wednesday against Brooklyn. Tower of Power? The Heat sure looked like a super team in their opener against Boston. The Celtics had every reason to be fired up after losing to Miami in seven games in last spring's East final. But the Heat were in charge much of the night. Plenty of teams get up to play Miami but the Heat are often able to raise their level of play in those instances. Chris Tomasson can be reached at christomasson@hotmail.com or on Twitter @christomasson
Original Story:
http://www.foxsportsflorida.com/11/02...
THE BACKYARD
BEST OF MAXIM
RELATED ARTICLES
The day after the Celtics vs Heat game, I wrote that Rondo needed to grow up, and end the petulant behavior that has almost become his trademark. Then I read that Wade called it a 'punk play.' That's fine, and I would have agreed with him. But these two have a history, and Wade may have only gotten what he has been giving.Turns out, Rondo has been on the receiving end...
After "The Decision," Chris Bosh signing with the Heat and the circus of an introduction of the Heat's new "Big 3," LeBron James, Chris Bosh and Dwayne Wade were put under the microscope and faced tons of criticism. After a rocky first year together, heading into their second season as a group, the pressure was on - win a title or suffer a huge backlash and...
NEW YORK (AP) -- Dwyane Wade thinks the NBA should have postponed Miami's game at New York on Friday night, while LeBron James is "50-50" over whether the game should be played. With New York hit hard by Superstorm Sandy, the Knicks' game scheduled for Thursday in Brooklyn was postponed, and Heat players thought theirs would follow. Instead, they flew from Miami...
Dwyane Wade has since taken down the tweet and left a couple, "What I meant to say was..." tweets in it's place as he quickly backtracks. Yeah Dwyane, Rondo is the "punk" right? Maybe Mayor Bloomberg should should personally apologize to Wade. I mean who cares about the all the victims of the hurricane right? Dwyane Wade is stuck on traffic! Credit dRU from...
Doc on Wade's "punk play" comment: "Don't forget about Rondo's elbow injury (in 2011 playoffs)…that was created by Dwyane Wade."— Boston Celtics (@celtics) November 1, 2012 Yeah, cause Dwyane Wade has never done a punk move in his life. Seriously, I'm sick of Wade already. I never hated him before the Heat got LeBron and Bosh but since then...
Editor's Note: Guest writer Eddy DelSignore has gone been gone for a little while, but he simply couldn't stay away after hearing Dwyane Wade's hypocritical comments after Tuesday's Celtics-Heat game.  Dwyane Wade is the dirtiest player in the NBA. There, I said it. It had to be said. So, when Dwyane Wade, the dirtiest player in the NBA, called the foul that Rajon Rondo...
Dwyane Wade recently called out Rajon Rondo and said that he made a "punk play" on him during the season opener between the Heat and Celtics.  Well, today at practice Rajon Rondo took his turn to fire back at Wade.  Rondo called "I mean, I don't think it was a hard foul," said Rondo. "[Wade] sold it a little bit. That's basketball. They were up, he drove to the hole...
WALTHAM, Mass. -- Some people are so touchy. Dislocate their elbow one time or make a series-altering uncalled hack -- or maybe even both -- and they just will not let it go. Rajon Rondo is not about to forgive Dwyane Wade for some of the physical plays the Heat guard has leveled on him over the past two years. That was clear from his comments after practice Thursday, when the...
LeBron James and the champs. Opening night at Madison Square Garden. Under normal circumstances, as electric a scene as there is in the NBA. Things are still far from normal in New York. Already postponed once by Superstorm Sandy, the New York Knicks will begin their season Friday night against the Miami Heat, not sure what to expect when they take the floor but hoping it helps...
Lots of hate for the Celtics as can be expected along with some gloating over Ray's performance.   They also do a lot of whining about the refs for a team that gets more than their share of the calls. They think Wade gets no respect from the refs? How about the fact that he was allowed to push off on every drive to the basket and get away with it, which resulted in a...
Paul George talked with me about how the team has grown over the past two seasons, how a tough loss to the Miami Heat helped the team grow, expectations for this season and how his game is going to improve.
NBA News

Delivered to your inbox

You'll also receive Yardbarker's daily Top 10, featuring the best sports stories from around the web. Customize your newsletter to get articles on your favorite sports and teams. And the best part? It's free!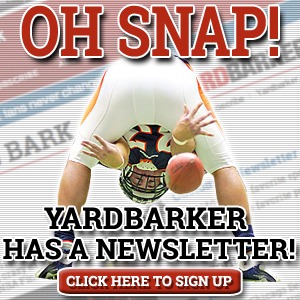 Latest Rumors
The Backyard

Today's Best Stuff

For Bloggers

Join the Yardbarker Network for more promotion, traffic, and money.

Company Info

Help

What is Yardbarker?

Yardbarker is the largest network of sports blogs and pro athlete blogs on the web. This site is the hub of the Yardbarker Network, where our editors and algorithms curate the best sports content from our network and beyond.