Found October 24, 2013 on Universal Takeover Sports Network:
PLAYERS:
Damian Lillard
,
Robin Lopez
,
Maurice Williams
,
Sasha Pavlovic
,
Dorell Wright
,
Thomas Robinson
,
Nolan Smith
,
C.J. McCollum
,
Jared Jeffries
,
Allen Crabbe
,
Earl Watson
,
LaMarcus Aldridge
,
Nicolas Batum
,
Joel Freeland
,
Meyers Leonard
,
Victor Claver
,
Will Barton
,
Richard Howell
,
Dee Bost
,
E.J. Singler
TEAMS:
Portland Trail Blazers
Team Preview: Portland Trail Blazers Next up is the Portland Trail Blazers. The Blazers have one of the youngest teams in the NBA and are looking to get back into the postseason after a hot start last season.  The Portland Trail Blazers were truly disappointed with their record towards the end of the season as they lost their final 13 games of the season, falling out of playoff contention. Before going on their losing streak, they were very well involved in the playoff chase. The Blazers don't' want to have that happen again, and are poised to use last year's experience and improve this year. Despite the ending to the season, there were certainly positives to take out of last season. Damian Lillard proved to be everything and more than the Blazers had bargained for when they took him in last year's draft. Moving forward, the Blazers have a strong starting five and are looking to build off of that this upcoming season. The team obviously needed to bring in pieces to give them that extra push to get into the playoffs and give them some more depth. That being said, let's take a look at some moves the team made this offseason: Key Additions: Key Losses: Robin Lopez J.J. Hickson Mo Williams Sasha Pavlovic Dorell Wright Eric Maynor Thomas Robinson Nolan Smith CJ McCollum (Draft) Jared Jeffries Allen Crabbe (Draft) Earl Watson (Draft) The Blazers added some help down low by acquiring big man, Robin Lopez. Lopez will be able to help out down low with the departure of J.J. Hickson. Lopez will be able to play alongside players like LaMarcus Aldridge. On the other hand, they brought in veteran guard, Mo Williams to help bolster their backcourt. Mo Williams will likely play alongside Damien Lillard. The Blazers also brough in guard C.J. McCollum via draft this offseason to develop and aim in the direction that Portland wants to go in. The Blazers made some moves this offseason, but not too many costly ones, being able to manage their cap quite effectively. Let's take a look: Name 2013-14 2014-15 2015-16 2016-17 2017-18 LaMarcus Aldridge $14,878,000 $16,006,000       Nicolas Batum $11,295,250 $11,765,500 $12,235,750     Wesley Matthews $6,875,480 $7,245,640       Robin Lopez $5,904,261 $6,124,729       Thomas Robinson $3,526,440 $3,678,360 $4,660,482 $6,179,799   Damian Lillard $3,202,920 $3,340,920 $4,236,287 $5,651,207   Dorell Wright $3,000,000 $3,135,000       Joel Freeland $2,897,976 $3,013,512 $3,766,890     Mo Williams $2,652,000 $2,771,340       C.J. McCollum $2,316,720 $2,421,000 $2,525,160 $3,219,579 $4,385,067 Meyers Leonard $2,222,160 $2,317,920 $3,075,880 $4,210,880   Victor Claver $1,330,000 $1,370,000 $1,712,500     Earl Watson $884,293         Allen Crabbe $825,000 $862,000 $947,276 $1,215,696   Will Barton $788,872 $915,243 $1,181,348     Richard Howell $490,180 $816,482 $1,147,276     Dee Bost $490,180 $816,482 $1,147,276     E.J. Singler $490,180 $1,016,482       Guaranteed Total: $62,599,372 $61,280,581 $12,235,750     Inclusive Total: $64,069,912 $67,616,610 $36,636,125 $20,477,161 $4,385,067 The Blazers have only invested $64,069,912 into players this season. Damien Lillard is their best bang for their buck as he is only in his second year of his rookie contract. Mo Williams, a veteran guard will only be making a little under $3 million this upcoming season.  The highest paid player on the roster is none other than LaMarcus Aldridge. Nicolas Batum is second with a little over $11 million, but their third higest player is only making a little under $7 million. Predictions: I truly believe that the Portland Trail Blazers will make the postseason. However, I only see them squeaking in perhaps as the eighth seed. The team is still a work in the making, but with their experience last season, I'm sure that they will look to build off that and make a run this season. LaMarcus Aldridge said that it's time to make a serious run in the postseason, and falling short is unacceptable. The epectations in Portland are slowly rising, now it's time to see if the Blazers live up to those expectations. (Salary table courtesy of www.hoopsworld.com) – Thanks for reading! Follow me on twitter: @a_santiago1517 The post Team Preview: Portland Trail Blazers appeared first on UTSN - The Universal Takeover Sports Network.
Original Story:
http://utnsports.com/2013/10/24/team-...
THE BACKYARD
BEST OF MAXIM
RELATED ARTICLES
Terry Stotts confirmed on Thursday that Joel Freeland has gained the Portland Trail Blazers' backup center position, supplanting Meyers Leonard. In Thursday's preseason win over the Golden State Warriors, Freeland played 15:27 while Leonard did not enter the game until late in the fourth quarter. The Blazers have been impressed with Freeland's defense. The role that he...
The stage is set, the roster has been cut down to 15 and basketball season is here. In less than a week, the Portland Trail Blazers take the court in Phoenix to kick off the new campaign. During the preseason there have been clear improvements when it comes to the branch depth and defense. The Blazers have held their opponents to around 40% FG percentage the last 5 games of the...
LaMarcus Aldridge is guaranteeing the Blazers make the playoffs this season, and predicts they will finish with the 7th seed in the West. In their annual rankings, ESPN: The Magazine predicts the Blazers to finish at the No. 10 spot, and Sports Illustrated predicts the team to finish at No. 11. Blazers forward @aldridge_12 projects his team will finish seventh in the West. "Mark...
Portland has finished the preseason on a great note. They have won their last five games of the preseason to finish with a 5-2 record.  They will head into the regular season on a high note. When looking at these last five games, there is one stat that speaks volume to me, and that's rebounding. The Blazers have been dominating the boards during their win streak. They have...
Trail Blazers swingman Wesley Matthews had a bit of a health scare at practice Wednesday, experiencing an irregular heartbeat and needing a minor procedure to return it to normal, the team announced. But while the teams lists him as day-to-day while his condition is monitored, by the day's end he was in good enough spirits to make an Iron Man joke. Matthews, a 6-foot-5, 27...
After sitting out the last two preseason games nursing an aching left knee, Portland Trail Blazers' LaMarcus Aldridge will be good to go in the last preseason game against the Golden State Warriors. With his return, the Blazers will finally have all five starters playing together for the first time this preseason, as reported by Mike Tokito of The Oregonian. "I'm excited about...
Portland Trail Blazers' guard Wesley Matthews is listed as day-to-day after he experienced an irregular heartbeat during Wednesday's practice. As reported by Brett Pollakoff of NBCSports.com, according to the Trail Blazers' official team release, Portland guard Wesley Matthews experienced an irregular heartbeat (atrial fibrillation) today during practice. Matthews underwent...
The DVD of the just-completed game would be dropped off before he left the locker room. Sometimes Damian Lillard would watch later the same night, usually he wouldn't. Sometimes he would watch on another day, usually he wouldn't. That went on month after month last season. In the summer, he had a collection and he had time. Lillard would watch, mostly alone at his home in Portland...
Wesley Matthews, SG for the Portland Trailblazers isn't exactly a household name. He is often overlooked and rather undervalued in the NBA, and not seen for all his potential and hard work. Through this article I'll explain why Wesley Matthews is more valuable than one may think and help to have people stop sleeping on ...The post Wesley Matthews: An Underappreciated Player appeared...
Wesley Matthews experienced an irregular heartbeat (atrial fibrillation) on Wednesday during the Portland Trail Blazers' practice. Matthews underwent an electrical cardioversion procedure and his heartbeat has returned to normal. He did not travel with the team to Oakland and is out for Thursday night's preseason game at Golden State and is listed day-to-day.
24. Nicholas Batum (Portland Trailblazers) The young phenom has been on a scorching rise since he has been in the league. His great long-range jumpshot has improved season by season and has put him in discussion for top 5 shooting guard in the Western Conference. 2012-2013 Season Stats: 38.5 mpg, 14.1 ppg, 5.6 rpg, 4.9 apg 23. Roy Hibbert (Indiana Pacers) The Big-man from Georgetown...
Trail Blazers News

Delivered to your inbox

You'll also receive Yardbarker's daily Top 10, featuring the best sports stories from around the web. Customize your newsletter to get articles on your favorite sports and teams. And the best part? It's free!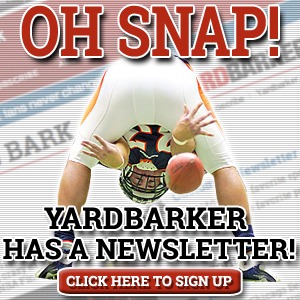 Latest Rumors
The Backyard

Today's Best Stuff

For Bloggers

Join the Yardbarker Network for more promotion, traffic, and money.

Company Info

Help

What is Yardbarker?

Yardbarker is the largest network of sports blogs and pro athlete blogs on the web. This site is the hub of the Yardbarker Network, where our editors and algorithms curate the best sports content from our network and beyond.