Found October 25, 2012 on Fox Sports Ohio:
INDEPENDENCE, Ohio My first interaction with David Stern took place long before I covered the NBA. But it may be the best example of what I always felt was an underrated aspect of Stern's run as NBA commissioner. It's a run slated to end Feb. 1, 2014, per the league's announcement Thursday from the Board of Governors meeting. Anyway, I was living near the non-NBA city of Pittsburgh. It was at a time when you had to use your phone line to access the Internet. Email was a relatively new concept. I often wondered if Pittsburgh might someday field an NBA team, so I decided to give all this new technology stuff a try. I decided to send Stern an email as nothing more than an everyday fan. He responded within the hour. I don't remember his exact words, but as always, they were PR-savvy. Stern indicated there was, in fact, a group of interested investors from Pittsburgh. But it was a longshot, simply because the league had no plans for expansion at the time. All of that is really beside the point. What impressed me more about Stern, particularly as I went from fan to writer, was how much he used these new gadgets to publicize his league. Under Stern, and I would say because of him, the NBA stayed at the forefront of the changing times, particularly when it came to the changes in dispersing and collecting information. When the Internet gained steam in the late 1990s, Stern and his accomplices not only built NBA.com, but added a relatively new feature called a webcast. It was known as NBA.com TV. Shortly thereafter, or March 1999 to be exact, the NBAbecame the first league-owned cable channel in North America. It may not seem like it today, but that was innovation. Then the social networks took flight, and the NBA quickly hopped on the bandwagon. Not only could you receive information from the league's official website, you could now be friends with the NBA on MySpace, watch videos on its official YouTube channel and like its official Facebook page. Granted, these concepts weren't invited by Stern. He just seemed to realize their significance before commissioners in other sports did. You also got the sense Stern really enjoyed using this type of technology himself. Somewhat fascinating, when you consider cable TVstill was in its youth when Stern took office in 1984. As for the Internet, no one could have even dreamed it back then. Not long ago, I read a story about Stern's early years as commissioner. It told of a time when he walked the streets of New York and saw fans sporting jerseys of athletes in other leagues, such as the NFL and Major League Baseball. Stern longed for similar awareness involving the NBA, and made it a priority to get it. Not long after, he walked the streets and proudly saw T-shirts adorning logos that advertised the Celtics and Lakers and Bulls. Sizzle in sports, it seems, is half the battle. Stern has always understood that. Eventually, he flourished by selling it. And a simple email about the possibility of pro basketball in Pittsburgh provided one small, but shining, example. Follow Sam Amico on Twitter @SamAmicoFSO
Original Story:
http://www.foxsportsohio.com/10/25/12...
THE BACKYARD
BEST OF MAXIM
RELATED ARTICLES
Adam Silver will finally have his chance to get booed during the first round of the NBA draft, because David Stern is quitting during the 2014 NBA season. Stern said: "The Board has selected Adam Silver to succeed me as NBA Commissioner, and I am very pleased with their choice," Stern said in the email. "As you know, Adam is a world-class business executive who has influenced...
NEW YORK (AP) NBA Commissioner David Stern will retire on Feb. 1, 2014, 30 years after he took charge of the league. He will be replaced by Deputy Commissioner Adam Silver. The announcement came at an NBA Board of Governors meeting Thursday. Stern told owners during their two days of meetings of his plans, and the board unanimously decided Silver would be his successor. &quot...
In October 1997, Micheal Ray Richardson got a ticket through the NBA for the McDonald's Open, a preseason event in Paris featuring the Chicago Bulls. Richardson, a four-time All-Star guard with the Knicks and the Nets, had been banned for life by the NBA in 1986 for repeated drug use. Richardson then went on to play in Italy, Croatia, Israel and France before he retired as a...
In recent years the topic has been brought up quite a bit: "When is David Stern finally going to retire?" Some people hoped it would be soon, some still considered him the best commissioner in all of sports. Well, love him or hate him, we have ourselves an answer. David Stern will retire from his position as NBA Commissioner on Feb. 1, 2014, exactly 30 years after he...
News broke this afternoon that David Stern will step down as NBA commissioner on February 1st, 2014, exactly 30 years after he took over the league in 1984: David Stern will step down as NBA commissioner on Feb. 1, 2014, league sources tell Y! Sports. Deputy Adam Silver will replace Stern.about 3 hours ago via webReplyRetweetFavorite@WojYahooNBAAdrian WojnarowskiStern will be succeeded...
David Stern has been commissioner since 1984.
Looks like the David Stern era will be ending in 2014. Adrian Wojnarowsky reported earlier today that the commissioner of the NBA will step down on February 1, 2014, and be replaced by Adam Silver. The Board has selected Adam Silver to succeed me as NBA Commissioner, and I am very pleased with their choice," Stern said in the email. "As you know, Adam is a world-class business...
Eric Musselman, assistant coach of Arizona State, talks with Rob and Amy about NBA commissioner David Stern and his future retirement.
It was a topic that swept social media on Thursday  — right before David Stern's retirement announcement — that the Mavericks guard, Delonte West, was suspended again, this time indefinitely. He was suspended on October 15th as well, but the suspension would last less than 24 hours, but seems both parties are ready to call [...]The post Report: Delonte West Will Not Return...
NBA News

Delivered to your inbox

You'll also receive Yardbarker's daily Top 10, featuring the best sports stories from around the web. Customize your newsletter to get articles on your favorite sports and teams. And the best part? It's free!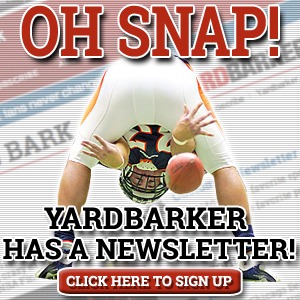 Latest Rumors
The Backyard

Today's Best Stuff

For Bloggers

Join the Yardbarker Network for more promotion, traffic, and money.

Company Info

Help

What is Yardbarker?

Yardbarker is the largest network of sports blogs and pro athlete blogs on the web. This site is the hub of the Yardbarker Network, where our editors and algorithms curate the best sports content from our network and beyond.