Found July 16, 2012 on NBA 24/7 365:
a·buse [uh-byooz]
-verb
1: to treat in a harmful, injurious, or offensive way: to abuse a horse; to abuse one's eyesight.
2: to break a man's ankles two times during one sequence, as Allen Iverson once did to Antonio Daniels.
Origin: The streets.
-Synonyms
destroy, mistreat, murk
broke [brohk]
-adjective
1: having completely run out of money.
2: Antoine Walker.
Origin: purportedly, 'Toine blew his millions on mansions, cars, a massive entourage, and a basketball wife.
-Synonyms
destitute, penniless, bankrupt
dap [dap]
-noun
1: a form of handshake and friendly gesture that has recently become popular in western cultures; a sign of respect.
2: what Chris Gatling was forced to do after being emasculated by Shawn Kemp.
Origin: '92 Playoffs.
-Synonyms
greet, fist bump, pound
lob [lob]
-noun
1: a ball hit in a high arc or bowled in a slow underhand motion.
2: a pass that Andre Miller throws with impeccable accuracy, probably to be dunked by Javale McGee.
Origin: Los Angeles.
-Synonyms
alley-oop
man·na [man-uh]
-noun
1: any sudden or unexpected help, advantage, or aid to success.
2: Darko Milicic, according to David Kahn.
Origin: God, by way of Serbia.
-Synonyms
blessing, gift, bonanza
Original Story:
http://nba247365.com/?p=7065
THE BACKYARD
BEST OF MAXIM
RELATED ARTICLES
Will the Sixers sign a big name player this free agent season? No, the Spencer Hawes signing does not count. It does count in the salary expense and his two-year deal takes us further away from that marquee player or even a mid-level starter. What is left for the Sixers is finding some important role players. Players who can provide the Sixers with much-needed points and energy....
Center Darryl Watkins was waived by the 76ers. The two-year veteran was acquired in a three-team deal last week that brought Dorell Wright to Philadelphia. Watkins has averaged 2.5 points and 2.8 rebounds in 12.0 minutes per game while spending time with Sacramento and New Orleans the past two seasons.
Scola's off to Phoenix. There are more 'small' Mavs transactions to come. Somewhere in the mix, Andre Iguodala's presence on this team's wishlists merits re-examination. It's easy to sit on the 'Get Iggy' bandwagon. But how does that stance hold up when keeping the Mavs' ultimate plan - 'Plan Powder' - in mind?
Andres Nocioni is reportedly leaning toward a return to the NBA.
There are several unresolved issues surrounding the 2012-2013 76ers as they are currently constructed. Sure they added some athleticism in Harkless and Moultrie, and shored up the perimeter shooting with the additions of Dorell Wright and the hot-handed Nick Young, but the interior personnel is still an enormous problem. The Sixers did not quite have the most formidable frontcourt...
NBA News

Delivered to your inbox

You'll also receive Yardbarker's daily Top 10, featuring the best sports stories from around the web. Customize your newsletter to get articles on your favorite sports and teams. And the best part? It's free!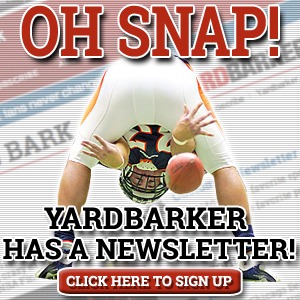 Latest Rumors
The Backyard

Today's Best Stuff

For Bloggers

Join the Yardbarker Network for more promotion, traffic, and money.

Company Info

Help

What is Yardbarker?

Yardbarker is the largest network of sports blogs and pro athlete blogs on the web. This site is the hub of the Yardbarker Network, where our editors and algorithms curate the best sports content from our network and beyond.