As we all know, the United States basketball team won gold this year at the London Olympics, but the rest of the world didn't really care. Argentina was hung over about the questionable no calls at the end of the bronze medal game against Russia, Nigeria was trying to pick up the pieces after being blown out by numerous teams despite winning their first game, but the real story in the Olympics was the, to put it lightly, outrageous and harsh fouls that were dished out during games. Something that has plagued just about every basketball league in the world, is flopping.  The act of misleading refs to make calls based on physical reactions.  The NBA is known to house many of these famous actors and that have even lead to speculation of corruption with players and the referees.  Most basketball fans can name most of these players. These players include Anderson Varejo, Chris Paul, Rudy Fernandez, and Manu Ginobli just to name a few.  These men have mastered the art of exagerrating offense and defensive plays to get a call in their favor.  They probably belong in Hollywood instead of the NBA to be honest, but they are in the NBA and Mr. David Stern has done NOTHING about it. The casual basketball fan will say that the solution would be to look at all the questinoable flopping plays either at the end of the season or at the end of each month of the season, and fine players with outstanding penalities for flopping.  Makes sense, right?  I mean these guys are ruining the game, right? To be fair, these players aren't the problem.  They are just playing the game.  The game now allows things like this to happen, whether we like it or not.  With all the concussions and injuries faced over the years in not only basketball, but in other sports too, the referees of each league are very quick to blow their whistle to protect players.  It isn't the players fault, it's the NBA's rules and referees that have let this happen. So, will little penalties of $25,000 to players who make millions really stop flopping? In short, NO!  So what do I suggest? I suggest we look at some Olympic basketball highlights to show what will really stop flopping in the NBA: This first clip at first glance shows an immature Nicholas Batum straight up punching out the weak Navarro.  But if you actually watched the game, you realize that Mr. Navarro isn't as innocent as he looks. Throughout the game Navarro was flopping faster than Ben Affleck movies.  Batum said after the game, "I wanted to give him a good reason to flop."  Check out the clip to see if you agree with his reaction, I sure do: http://www.youtube.com/watch?v=IHrONdEwvbs&feature=related  This next clip features one of the most notorious floppers that no one ever mentions.  He did have a great year, scratch that, spectacular year, but if he keeps plays like this up, I won't ever be able to repect him. Don't tell me that he shouldn't have been punched for this ridiculous flop: http://www.youtube.com/watch?v=Hulste3cRDg  The last clip I have to show you guys is a professional flop by Rudy Fernandez.  Fernandez, as Doug Collins says, "Is one of the all-time greatest actors in basketball".  A couple plays after this flop, Melo pushed Fernandez aside when posting up.  I thought he should of done a little more than pushing, but thats up to the players. http://www.youtube.com/watch?v=J6mKLW9dth4 What I am getting at in those YouTube clips is that Europeans have figured out how to stop flopping in basketball.  The way to stop flopping in basketball is to give those floppers something to flop about. Players like Kevin Garnett, Rasheed Wallace and others already do this. If you are going to flop, be prepared to hit the floor on the next play. This is the only way to stop flopping. If I were David Stern I would encourage this, but I highly doubt he would. The dude is all about money.  He will probably set up some type of review of flops and put little, tiny fines for each flop.  Which will NOT stop flopping.  Now I am not encouraging cheap shots, but I am encouraging good ole hard fouls like back in the 80′s and 90′s.  We need to stop the Rudy Fernandez's of the world and get the game back to gritty, hard-nosed basketball instead of Hollywood basketball. That's the end of this kid's rant and I encourage all of you to teach the flopping punks in pick up games to learn how to play the game the right way, and not the Hollywood way! We should all take a page out of what we have seen in the Olympics as a guide to stop flopping in the NBA and the world!
Original Story:
http://theeastsideperspective.com/201...
MORE FROM YARDBARKER
NBA News

Delivered to your inbox

You'll also receive Yardbarker's daily Top 10, featuring the best sports stories from around the web. Customize your newsletter to get articles on your favorite sports and teams. And the best part? It's free!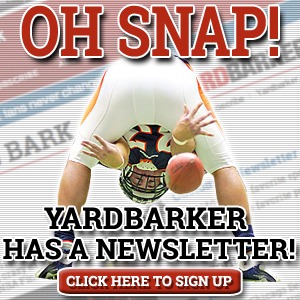 Latest Rumors
Best of Yardbarker

Today's Best Stuff

For Bloggers

Join the Yardbarker Network for more promotion, traffic, and money.

Company Info

Help

What is Yardbarker?

Yardbarker is the largest network of sports blogs and pro athlete blogs on the web. This site is the hub of the Yardbarker Network, where our editors and algorithms curate the best sports content from our network and beyond.