Found November 20, 2012 on Blog So Hard Sports:
Photo courtesy Joe Glorioso   The 2012-13 Washington Wizards are off to an 0-9 start. Another way of putting that is that this Wizards team is off to the worst start in the history of their entire franchise. You have to be pretty bad to set records of futility for a franchise that is more known as a punchline than they are as successful. A commenter on the Wizards Extreme message board said it best: Do you realize how bad you have to be, to be the worst team in team history?   The answer: pretty damn bad. Looking back at the last 10 seasons for Washington (coincidentally the same amount of time Ernie Grunfeld as been in charge), this Wizards have gone 284 – 438. That is a winning percentage of 39.3%. NOT EVEN CLOSE TO .500. That is not even counting the current season. When looking at the prospects of this season, it is hard for anyone to see anything that would even resemble a .500 season. You can blame the players. You can blame the scouts. You can blame the assistance coaches. You can blame head coach Randy Wittman. You can most certainly blame Ernie Grunfeld. But ultimately, the direction of the franchise, and all the successes or failures that come with it, fall on the owner. Ted Leonsis had a chance to change the direction of the Wizards franchise this past offseason, and he failed miserably. Since 2003, the Wizards have had 4 different coaches, assistants have changed, lord knows the players have changed, but one thing remains the same: Ernie Grunfeld. Ted had a chance to lead the Wizards away from Grunfeld's dismal record, his poor draft choices, his coaching carousel (hired Eddie Jordan; fired Eddie Jordan, hired Flip Saunders; fired Flip Saunders, hired Randy Wittman; will be firing Randy Wittman) and the general downward spiral that this franchise is on. Cleaning house and bringing in a new, competent general manager and letting them hire their own coaching staff was clearly the right move. Bringing in an entire new front office would let the fans know that it is time to shake things up. It would show fans that the owner is tired of losing just like they are. It would show that the organization wants to instill a new culture of basketball starting with the top. Instead, Ernie Grunfeld gets an opportunity to re-re-rebuild another roster, which is the product we are seeing on the court now. Who gets that many chances to re-do a failed job? Where does the loyalty to Ernie come from? Ted had a golden opportunity. A chance to wipe the slate clean. To start over with new management, a budding young star at point guard, and a high draft pick. Instead, he chose to go with more of the same story, taking away hope in the process. And that is the biggest problem with the decision to extend Grunfeld. Wizards fans are losing (if not already lost) the most important thing a sports fan has — hope. That is a dangerous game to play with fans. People who don't have any hope in their team often fade as fans, and it is hard to get them back after that process. The die hard fans may not be going anywhere, but even they are starting to lose hope in the long term direction of the team. It isn't hard to imagine a team in the near future, still ran by Grunfeld, that has John Wall picking a new team and the Wizards staying bottom feeders. There is no coming back from this 0-9 start. Wall and Nene may be able to right this ship to some extent, but it is easy to see a scenario where the Wizards remain at the bottom of the league the rest of the year. There is a solution to all of this though. It may not make a huge impact on this season, but it can do wonders to restore faith in a fan base and give reason for future optimism. Start new. Tear this thing down from the top. Give Wizards fans their hope back. Fire Ernie.
Original Story:
http://blogsohardsports.com/wizards-2...
THE BACKYARD
BEST OF MAXIM
RELATED ARTICLES
Things have gotten really bad for the Washington Wizards. At 0-9, they are the NBA's only winless team and — not surprisingly — are in the bottom five of almost every category in the league, including attendance. They may have hit a new low Monday, when the banged-up and listless Pacers came to town and handed the Wizards a 96-89 defeat. Aftward, Wizards coach Randy Wittman...
Wednesday Wizards Report Photo Courtesy of Joe Glorioso   Hope is "the feeling that what is wanted can be had or that events will turn out for the best" according to Wikipedia. What we hope for as Wizards fans is to become relevant again and start winning on a consistent basis. We want our management to make sound decisions that help build the foundation of a winning franchise...
As the coach of the only NBA team without a victory this season, Randy Wittman is struggling to pick a starting lineup for the Washington Wizards. Can't even zero in on a nine-man rotation, actually. All the while, he needs to buoy his own flagging spirits and try to prevent his players from getting too down on themselves after a franchise-worst 0-9 start. ''This isn...
Well. In front of a sparsely populated Verizon Center crowd last night, the Washington Wizards saw their spirited second half fail to net a victory, as they fell to the Indiana Pacers 96-89.  The Wizards are now 0-9 on the young season and off to the worst start in franchise history. Aside from eternal optimists, you'd be hard pressed to find a Wizards fan that thought this...
ATLANTA -- Most of the Washington Wizards were in the locker room thinking they had claimed their first victory after Martell Webster saved a Kevin Seraphin air ball and scooped it into the basket as time expired in overtime. Only Nene stayed on the court, praying. But after scrutinizing the video, the officials ruled no shot. The Atlanta Hawks had hung on to win 101-100 Wednesday...
WASHINGTON (AP) -- There were boos early and at the end for the winless Washington Wizards, who dropped to a franchise-worst 0-9 with a 96-89 loss to the Indiana Pacers on Monday night. Indiana's David West scored 13 of his season-best 30 points in the fourth quarter, and Roy Hibbert broke out of a slump with 20 points and 12 rebounds. Still without point guard John Wall, the...
There were boos early and at the end for the winless Washington Wizards, who dropped to a franchise-worst 0-9 with a 96-89 loss to the Indiana Pacers on Monday night. Indiana's David West scored 13 of his season-best 30 points in the fourth quarter, and Roy Hibbert broke out of a slump with 20 points and 12 rebounds. Still without point guard John Wall, the No. 1 overall pick...
WASHINGTON -- In the basketball-loving nation's capital, the letter "W" stands for Wizards or Washington, but not "win" -- not yet. The Washington Wizards fell to 0-9, the worst start in franchise history, as the Indiana Pacers snapped a six-game road losing streak with a 96-89 win Monday at the Verizon Center. Despite a furious second-half rally, Washington...
ATLANTA – Kyle Korver hit a three-point shot with 1.7 seconds left in overtime and the Atlanta Hawks beat the Washington Wizards 101-100 Wednesday night. The winless Wizards almost had a final bucket -- Martell Webster tipped in a Kevin Seraphin shot, but time had expired. Seraphin had a season high 21 points and 10 rebounds and Trevor Ariza 15 rebounds and 12 points. The Wizards...
The shooting guard position in the NBA is at its bleakest its ever been. Is there hope for the future, so guys can pass the torch?The post Changing Of The (Shooting) Guard appeared first on The Sports Fan Journal.
pacers 96 wizards 8911/17/2012 - Verizon Center, Washington, DCESPN BoxscoreNBA.com Game Highlights   No one on this team deserves the title MVP after the start they came out with and then finishing going 0-9. But for the sake of tradition, I'll go with Bradley Beal. He ended up with eight points in just under 30 minutes, but only on four-of-12 shooting. The big...
The Indiana Pacers are still struggling to find their offense without All-Star forward Danny Granger. The Washington Wizards, meanwhile, are having a difficult time simply winning without franchise point guard John Wall. The Pacers will try to snap a six-game road losing streak and beat the Wizards for the eighth straight time as they take on the league's lone winless team...
Wizards News

Delivered to your inbox

You'll also receive Yardbarker's daily Top 10, featuring the best sports stories from around the web. Customize your newsletter to get articles on your favorite sports and teams. And the best part? It's free!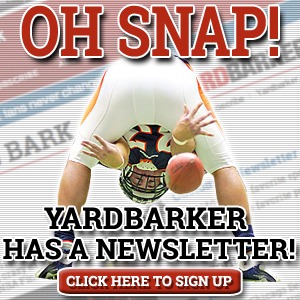 Latest Rumors
Best of Yardbarker

Today's Best Stuff

For Bloggers

Join the Yardbarker Network for more promotion, traffic, and money.

Company Info

Help

What is Yardbarker?

Yardbarker is the largest network of sports blogs and pro athlete blogs on the web. This site is the hub of the Yardbarker Network, where our editors and algorithms curate the best sports content from our network and beyond.