Loul Deng and the Bulls got the better of Rajon Rondo and the Celtics tonight in Boston Some thoughts I thought while I watched the Celtics nearly pull another game out of their asses, but secretly knowing they wouldn't
This is starting to become a trend. Celtics look sloppy in the first half, Celtics find some fire in the second half, Celtics make run, Celtics come up short when offense goes dead. Lather, rinse, repeat. The main reason for this is the offensive inefficiency of the squad. Their only prolonged run was when they trimmed a 20 point lead down into a 1 point lead at the beginning of the fourth quarter. They were presented with a ton of open shots and just didn't capitalize, especially in the first half when they only shot 33% from the field. The defense wasn't awful, but it doesn't matter if you don't score.
I continue to feel terrible for Rajon Rondo because he seems to be the only one that pours his heart and soul into every game. Considering that Rondo and Bulls point-guard Derrick Rose hate each other, I expected Rondo to come out strong tonight and he didn't disappoint. He's suddenly become a top-15 talent in the NBA with his speed, his toughness, and his ability to create plays. Rondo's 14/7/11 tonight was really the only bright spot for the Boston Celtics.
If the move by coach Doc Rivers to replace Jermaine O' Neal with Brandon Bass in the starting line-up was to create more rebounds, it didn't work. They got out-rebounded by 12 and it didn't even look that close. The Celtics just got out-muscled all night down low.
Still waiting for Paul Pierce to get into shape and figure out that he shouldn't force shots when he isn't feeling it.
Questions I still have?
Will the Celtics beat a top team this season? The Celtics this wins this year are against Washington twice Detroit and a New Jersey team without Deron Williams, Kris Humphries and Brook Lopez. Not exactly a murderers row of talent. If the Celtics want to compete in the Eastern Conference this season, they best start winning games at home and beating good teams. If they could beat those good teams when they play that at home as well, well that would just be gravy.
Would the Celtics run to get the game close bring Benti any less anger? Nope, in fact, this "Thoughts I thought" was going to be only the Rondo thought because he's the only one who really deserved my time, but since the Celtics gave me a little bit better effort I thought I would give them one too. As an aside, I was going to abbreviate "Thoughts I thought" until I realized that it said "TiT". I'm also incredibly mature as you can tell.
Are the fans chanting "Tebow Sucks" at the Garden dumbasses? Yes. It's like breaking out a random "Yankees Suck" chant at a Boston Bruins game. It's dumb, it has no point, and IT'S NOT EVEN A PATRIOTS' GAME! Thankfully, this crap ends tomorrow.
Original Story:
http://www.bostonsbettah.com/?p=3751
MORE FROM YARDBARKER
NBA News

Delivered to your inbox

You'll also receive Yardbarker's daily Top 10, featuring the best sports stories from around the web. Customize your newsletter to get articles on your favorite sports and teams. And the best part? It's free!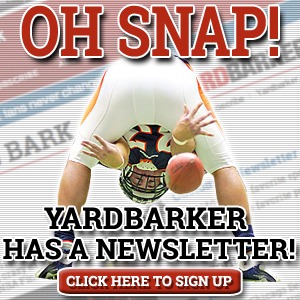 Latest Rumors
Best of Yardbarker

Today's Best Stuff

For Bloggers

Join the Yardbarker Network for more promotion, traffic, and money.

Company Info

Help

What is Yardbarker?

Yardbarker is the largest network of sports blogs and pro athlete blogs on the web. This site is the hub of the Yardbarker Network, where our editors and algorithms curate the best sports content from our network and beyond.