Found December 29, 2012 on Fox Sports Southwest:
PLAYERS:
James Harden
,
Scott Brooks
,
Kevin Mchale
,
Russell Westbrook
,
Kevin Durant
,
Marcus Morris
,
Kevin Martin
,
Luis Scola
,
Kyle Lowry
,
Samuel Dalembert
TEAMS:
Houston Rockets
,
Oklahoma City Thunder
,
Phoenix Suns
,
Milwaukee Bucks
HOUSTON James Harden is universally considered an All-Star-caliber player. He was on the Olympic team, for Pete's sake. He's great. Nobody disputes this. So it is curious that he has changed teams this year, from the Oklahoma City Thunder to the Houston Rockets, and yet the Thunder do not appear to have gotten any worse and the Rockets do not appear to have gotten any better. He was like a chubby kid hopping off the teeter totter, except that nothing happened. "I don't look at it that way," Thunder coach Scott Brooks said. "He was a great player for us, an All-Star player. He's gonna be that way for many, many, many years." Still, the Thunder (23-6) crushed the Rockets (16-14) 124-94 on Saturday night at Toyota Center. It was the Rockets' fourth game in five nights, and looked that way. They shot 40 percent, turned it over 24 times and got demolished (53-36) on the glass. The score was 52-50 OKC at one point, and that was as far as Houston could push it. "We aren't laying brick in 110-degree weather," said Rockets coach Kevin McHale, who was perturbed by a series of mental lapses. "Since everybody has played basketball they've been a little bit tired. You just got to go out and push through it." Russell Westbrook scored 28 and Kevin Durant scored 26 to lead the Thunder, which had more than enough to handle 25 points from Harden and a career-high 24 from Marcus Morris. So much has changed, and yet so little has changed. "Our coach does a great job of incorporating the new guys we've got," Kevin Durant said. It does help that the main new guy, former Rocket Kevin Martin, is averaging 15.8 points off the bench. He's a much different player than Harden, but the Thunder have been able to make it work just the same. Martin popped off the bench Saturday (at which point he was booed for some reason) and immediately hit two 3s. He finished with 19 in his old arena. "It was great to see the faces of the coaching staff," he said. "Not too many of the players are still here." Now we're getting somewhere. Acquiring Harden required a series of personnel moves that more or less erased whatever the Rockets had been while Martin was around. Without Luis Scola, Kyle Lowry, Samuel Dalembert and Chase Budinger, the Rockets are younger, faster, more entertaining. Not better, but heading in a certain direction. There is an identity now. But the Thunder have an identity, too: Defending Western Conference champions. "Bottom line is we play a bunch of guys that have not had this type of role before in the NBA," McHale said. "Marcus Morris has played 35 games, maybe. We're playing against a team that's been together eight years. Omer (Asik) has never started before in his career. Jeremy (Lin) has never started a season." McHale points to little things. A bad 3-pointer here, an attempt at a great play there when a solid play would do. Understanding time, score, momentum. "There is a flow to the game that you have to understand," he said. "And until you understand the flow of the game, it's hard to understand what you have to do." The Thunder experienced none of those woes. So they got to skip off into the night. They miss Harden. You can tell. But it's the way you miss a friend, not an All-Star. "He's a brother for life," Durant said. "I think he's going to be a part of the Thunder for life, even though he's playing for a different team." Kind words. Maybe even true ones. Harden, naturally, was not feeling so expressive. "We were careless with the ball," he said. "I don't know how to explain everything, but at least get a shot up and not turn the ball over."
Original Story:
http://www.foxsportssouthwest.com/12/...
THE BACKYARD
BEST OF MAXIM
RELATED ARTICLES
I'D RATHER NOT
Rockets rookie Royce White, who has struggled with mental health issues during his rookie season, is refusing to play in the D-League.
There have been reams and reams of words flying off the fingers of Royce White the last two months, but at this point the only thing that seems clear is that the Houston Rockets rookie forward remains unwilling to play for the team. White on Sunday refused an assignment to the Rockets NBA Developmental League affiliate according to the Houston Chronicle, which also obtained a 463...
Royce White needs to just stop… Stop issuing self-released statements, stop embarrassing himself and stop embarrassing the Houston Rockets because god knows they've embarrassed themselves enough just by drafting this guy. The latest issue with White, who continues to battle personal demons and a fear of flying has publicly refused an assignment to the D-League [...]
The Houston Rockets have assigned Royce White to their Developmental League team for the second time, and White reportedly has refused to go for the second time. White had been away from the team for six weeks because he and the Rockets could not agree on a plan to deal with his anxiety disorder. But White recently began working out with the team again and on Saturday was assigned...
The Houston Rockets had allowed 120 points in consecutive tough losses entering Monday night's game against Atlanta. This time it was Houston's turn to put on an offensive show that left the other team at a loss. James Harden had 28 points and the Rockets rebounded from their worst loss of the season with a 123-104 win over the Hawks. The Rockets were coming off a 30-point...
As part of a multi-week developmental program, Royce White, the 16th overall pick of this year's draft, has been assigned to the Developmental League.  The Houston Rockets made the decision after weeks of controversy surrounding White's anxiety condition and how he felt the team was handling it. According to CSN Houston, White will play for the Rockets' D-League affiliate...
According to multiple reports, Rockets rookie Royce White says he won't play for the Rockets' Developmental League affiliate. Apparently, White wasn't on board with the plan. White said he won't play with the Vipers because of "unsafe" atmosphere of team officials making mental health calls. According to TNT's David Aldridge, White says he wants to play but only with...
The matchup of the game for Friday night's game between the San Antonio Spurs and Houston Rockets is Tony Parker vs Jeremy Lin. With James Harden out last game between the two clubs, Lin had a ridiculous game against the Spurs that saw him score 38 points and dish out 7 assists. The Spurs got the win though behind Parker's triple double of 27 points, 12 assists, and 12...
I want to support Royce White. The 16th pick in the draft suffers from anxiety issues but the Rockets opted to draft him in spite of this. From the outside looking in, it appears as if the Rockets organization have been extremely supportive of White and gone far beyond what most employers would to ensure [...]
White was sent to the Rockets' D-League affiliate on Saturday, but he released a statement Sunday refusing to accept the assignment.
The Rockets have assigned rookie forward Royce White to the Rio Grande Valley Vipers.
HOUSTON -- With their top two scorers sufficiently equipped to thrive at an accelerated pace, the Oklahoma City Thunder blitzed the game-weary Houston Rockets 124-94 on Saturday night at Toyota Center. Thunder guard Russell Westbrook posted 28 points, eight rebounds and eight assists while forward Kevin Durant added 26 points despite a 1-for-8 shooting start to pace Oklahoma City...
NBA News

Delivered to your inbox

You'll also receive Yardbarker's daily Top 10, featuring the best sports stories from around the web. Customize your newsletter to get articles on your favorite sports and teams. And the best part? It's free!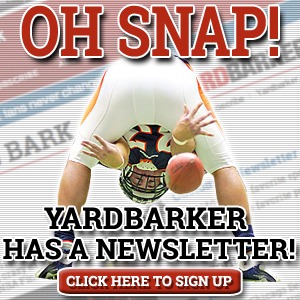 Latest Rumors
The Backyard

Today's Best Stuff

For Bloggers

Join the Yardbarker Network for more promotion, traffic, and money.

Company Info

Help

What is Yardbarker?

Yardbarker is the largest network of sports blogs and pro athlete blogs on the web. This site is the hub of the Yardbarker Network, where our editors and algorithms curate the best sports content from our network and beyond.