Found April 01, 2013 on Fox Sports North:
MINNEAPOLIS For the first time since Kevin Garnett put on a Celtics jersey in 2007, the Timberwolves beat Boston on Monday night, a 110-100 victory that capped off a grueling homestand against playoff-bound teams. If that win, that snapped streak, isn't a landmark of the most pathologic type, then what is? Unfortunately for the Timberwolves in terms of their quest for karmic retribution, Garnett was not on the court for Monday's win. Fortunately for the Timberwolves in terms of their realistic chances at a win, Garnett wasn't available to rip them to shreds for no reason other than some lighthearted vengeance. And so it was possible for a circus-like rendition of "If You're Happy and You Know It" it to clank through the Target Center with 4:00 left in the game and the Timberwolves up, 104-91. So it was possible for Nikola Pekovic, who led the team with 29 points just two days after sitting with a sprained left ankle, to dissolve into the closest thing to a giggle that a man of his size and girth might emit in the locker room after. So it was possible for Rick Adelman to feign annoyance at his dominant big man's performance rather than actually be annoyed by much of anything. "Yeah, looks like it's alright," Adelman said of Pekovic after the game. "Although we did mention his five rebounds." It's true. The center who averages 8.9 rebounds per game roped in just five on Monday, and afterwards, he told his coach that he was just an offensive player that night. No time for rebounds, not when you're 11-of-11 from the free throw line and 9-of-15 from the field. Ask Pekovic, dubbed "the big monster" by Doc Rivers after the game, about those claims, and usher in those gruffest of giggles. "Yeah," Pekovic said. "He was giving me all that . . . " And the laughter returns. He knows he played well. He knows his coach is full of you-know-what, at least in this instance. Sure, Boston's three best players -- Garnett, Rajon Rondo and Paul Pierce -- were out. It was their JV squad, so to speak, but these Timberwolves will take a win however they can get one at this point. Plus, yet another 100-plus point night is showing that Minnesota's offense is starting to click, and no matter how little and how late, these players will take what they can get. There's some smug satisfaction in a win like Monday's. Not because it got Adelman within two games of 1,000 wins. Not because it's Garnett's team. Not because those are the Celtics and these are the Timberwolves, and we all know who stands where in the NBA hierarchy. No, Adelman's satisfaction comes when he looks at his bench, full of players in actual uniforms who are living up to his expectations. For once, his was the healthy team, the opponents more injured than these Timberwolves. When asked how it felt, this rarest of phenomena, Adelman needed just three words: "It felt good." If Pekovic was "alright," then interpret the magnitude of "good" as you will. Follow Joan Niesen on Twitter.
Original Story:
http://www.foxsportsnorth.com/nba/min...
THE BACKYARD
BEST OF MAXIM
RELATED ARTICLES
It's getting close to panic time without KG. Yesterday we heard from Doc Rivers that Kevin Garnett was "feeling a lot better" and that he was "fine."  Most importantly, Doc said "If we were in the playoffs tonight, Kevin would absolutely be playing."  Well, last night wasn't the playoffs, and the KG/Pierce-less Celtics dropped another game...
It looks like the Celtics' banner 18 chances have taken yet another big hit. In a recent piece by hall of fame sportswriter Jackie MacMullan, she reveals what's been ailing Kevin Garnett. Doc Rivers informed me last night that I should stop worrying about KG. "Honestly, he's fine," Rivers said. "It's a bone something, a bone spur that just needs...
The Celtics two best players continue to miss time, and it's not a good thing. Kevin Garnett did not participate in today's shootaround. — Baxter Holmes (@BaxterHolmes) April 3, 2013 Paul Pierce (personal reasons) did not participate in shoot around. He is considered a game-time decision for tonight. — Baxter Holmes (@BaxterHolmes) April 3, 2013 There's only...
Boston Globe he Celtics will not have Kevin Garnett tonight against the New York Knicks as they expected. The center is, however, closer to returning to the court after missing the past four games with ankle inflammation. Garnett was expected to participate in the team's shootaround Sunday morning at Madison Square Garden, which is an encouraging sign considering the team wanted...
Garnett is out tonight but Doc Rivers said KG is feeling a lot better #celtics — gary washburn (@GwashNBAGlobe) March 31, 2013   Kevin Garnett is in NY with #celtics. His shoes are at MSG ready for shootaround. It's doubtful he plays but a good sign he's recovering — gary washburn (@GwashNBAGlobe) March 31, 2013 I'm not going to expand too much on this.  I'm just going...
With the Boston Celtics struggling and Kevin Garnett still sidelined, the team's opportunity to improve its playoff seeding is fading. But on Monday night in Minnesota, they'll try to take advantage of a Timberwolves team they've won 11 straight against. Ten of those victories have come since Garnett was traded to Boston in the summer of 2007. The Celtics (38-35) have...
There are eight games left in the regular season for the Celtics, and the fourth seed is not officially out of reach. To put their plight in the rosiest terms possible, another flurry of strong play to close out the season's final month could possibly put the Celtics back in the discussion for a top-four seed and home-court advantage in the first round of the playoffs. Possible...
For the first time since they gave us Kevin Garnett, the Minnesota Timberwolves have beaten the Celtics.  They did it by feeding Nikola Pekovic early and often, and then feasting on the Celtics mistakes.  Wolves take it 110-100. The Celtics kept nipping and tucking and making it feel like they had a shot, but every time they got close, the Wolves would whip off another run to put...
Every morning, we compile the links of the day and dump them here… highlighting the big storyline. Because there's nothing quite as satisfying as a good morning dump. "We like how we match up with the Knicks," captainPaul Pierce said. "We like how we match up with Miami. We like how we match up with pretty much anybody in the East." If the playoffs started today, the...
Greg Monroe has been a beast vs Boston. Normally one might think that a visit from a team with a 25-50 record would be exactly what the Celtics need to help themselves get back on track.  But not the Pistons. The last time Boston beat Detroit was December 30th, 2011.  Not only that, but the games haven't even been close.  In four losses the C's have fallen by an average...
The Celtics drop the back end of a back-to-back and they'll return to Boston having lost both games of this small road trip. The loss tonight means that the Celtics are now 38-36 and it's pretty safe to say they won't be catching the Atlanta Hawks in this year's playoff race. Instead, they might start trending downward as the Milwaukee Bucks defeated the Charlotte...
NBA News

Delivered to your inbox

You'll also receive Yardbarker's daily Top 10, featuring the best sports stories from around the web. Customize your newsletter to get articles on your favorite sports and teams. And the best part? It's free!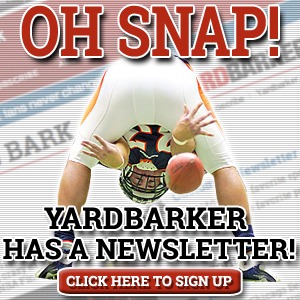 Latest Rumors
The Backyard

Today's Best Stuff

For Bloggers

Join the Yardbarker Network for more promotion, traffic, and money.

Company Info

Help

What is Yardbarker?

Yardbarker is the largest network of sports blogs and pro athlete blogs on the web. This site is the hub of the Yardbarker Network, where our editors and algorithms curate the best sports content from our network and beyond.