Found September 13, 2013 on Pass The Pill:
PLAYERS:
Paul George
,
LeBron James
,
Chris Andersen
,
Gerald Green
,
Dwight Howard
,
Goran Dragic
,
Shannon Brown
,
Archie Goodwin
,
Eric Bledsoe
,
DeMar DeRozan
,
Terrence Ross
,
Nate Robinson
,
Yao Ming
,
Blake Griffin
,
Vince Carter
,
Chris Paul
TEAMS:
Indiana Pacers
,
Miami Heat
,
Phoenix Suns
,
Houston Rockets
,
Toronto Raptors
,
Denver Nuggets
,
Los Angeles Clippers
,
Dallas Mavericks
Photo credit: hiphopwired.com When it happens, the rims shakes. Fans jump to their feet. Players from both teams look on in disbelief. The slam dunk may be the most dominant display of superiority in sports, and is a big reason why the NBA is where amazing happens. Having an excellent dunk artist on your team can make even the most miserable squads watchable and keep you from turning off a lopsided loss in the 4th quarter. Something about watching a man elevate to over ten feet in the air and slam that ball into the rim with authority leaves us enamored with the game of basketball. The players on this list are the biggest, most powerful, most explosive, and overall the best five dunkers in the NBA today. Photo credit: thearmchairpundits.com 5. Paul George, Indiana Pacers Though he is the  youngest player on this list, Paul George has already scarred his fair share of players for life with his posterizing dunks. Most famously Lebron James and Chris Andersen, as he flew past the former and flew over the latter in an Earth shattering slam in Game Two of the Eastern Conference Finals last season. He hasn't done enough to overtake some of the more experienced players on this list, but as his career goes on and he continues to blossom into the next NBA superstar, George should take his rightful place at or near the top of every list of the best dunkers in the NBA.   Photo credit: Tumblr   4. Gerald Green, Phoenix Suns Though Gerald Green has been a pretty big disappointment in the NBA, his dunking ability has been on full display. He is a former Slam Dunk contest champion and a regular participant who probably should have been a two time champion after he performed a unique dunk called "The Birthday Cake" in 2008. Green placed a cupcake with a lit candle on the back of the rim, and actually blew out the candle while performing a monster dunk, which impressed Kobe Bryant enough to give him a perfect ten. Dwight Howard eventually won the contest, but Green's ingenuity will ultimately be the thing that will be talked about from that 2008 contest. He will be playing with explosive guards Goran Dragic, Shannon Brown, Archie Goodwin, and Eric Bledsoe in Jeff Hornaceks high-tempo Suns offense this year, so there should be plenty of opportunities for Green to show his dunking prowess in-game. 3. DeMar DeRozan, Toronto Raptors Though his teammate  Terrence Ross won the dunk contest last year, it is DeRozan who is the best dunk artist on the Raptors. His perfect blend of size, speed, athleticism, and dedication to his craft leaves defenders worried every time he gets near the rim. It's not surprising he's this good at such a young age, since he's been dunking since sixth grade. A lot of people believe that the only reason DeRozan hasn't won the dunk contest yet is because he decides to rely on his skills rather than props. Whereas other contestants have rolled out cars, cheerleading squads, multiple baskets, and even choirs, DeRozan has always come out with just him, a ball, and his talent. Hopefully sometime soon he gets the respect he deserves, because he is one of the best and deserves to be called champion.   Photo credit: blacktopten.com 2. Nate Robinson, Denver Nuggets Love him or hate him, there is no denying that Nate Robinson is one of the best dunk artists of the last decade. He is a three time Slam Dunk Contest champion, and his little 5'9 frame makes every dunk that much more impressive. He literally flies above the rim and delivers powerful slams that brings fans to their feet on a nightly basis. If you need a reference to just how high his vertical is,  he once stuffed 7'5 Yao Ming when he attempted a dunk back in 2006. His inconsistent play will keep him from ever becoming a legitimate force, but Robinson has left his mark on the NBA with his ridiculous hops and even more ridiculous slam dunks.   Photo credit: giantbomb.com 1. Blake Griffin, Los Angeles Clippers Was there ever any doubt? Blake Griffin is the best dunker in the NBA today, and may be the best in-game dunker since Vince Carter. His alley-oops slams from Chris Paul helped coin the nickname 'Lob City 'for the Clippers, but he has been shaking backboards and amazing audiences before the arrival of CP3 His first year in the NBA was over before it even began, as he broke his knee cap while coming down from a, you guessed it, slam dunk. Many wondered if that would leave him scared or unable to come back with the same explosiveness he had in college, but he proved any naysayers wrong the following year. He was named an All-Star in his true rookie season based largely on the regularity of his ferocious dunks, and even won the 2011 Slam Dunk Contest with some help from a choir and a Kia. There is not a more explosive player in the NBA than Griffin, and if he is not regarded as one of the best dunk artists ever, he will be soon. The post Top Five Best Dunkers in the NBA appeared first on Pass The Pill - Kings of Hoops.
Original Story:
http://sports-kings.com/passthepill/t...
THE BACKYARD
BEST OF MAXIM
NBA News

Delivered to your inbox

You'll also receive Yardbarker's daily Top 10, featuring the best sports stories from around the web. Customize your newsletter to get articles on your favorite sports and teams. And the best part? It's free!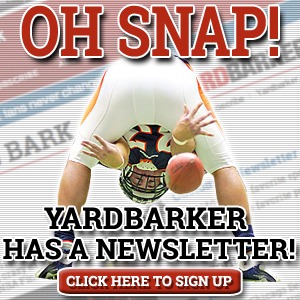 Latest Rumors
The Backyard

Today's Best Stuff

For Bloggers

Join the Yardbarker Network for more promotion, traffic, and money.

Company Info

Help

What is Yardbarker?

Yardbarker is the largest network of sports blogs and pro athlete blogs on the web. This site is the hub of the Yardbarker Network, where our editors and algorithms curate the best sports content from our network and beyond.